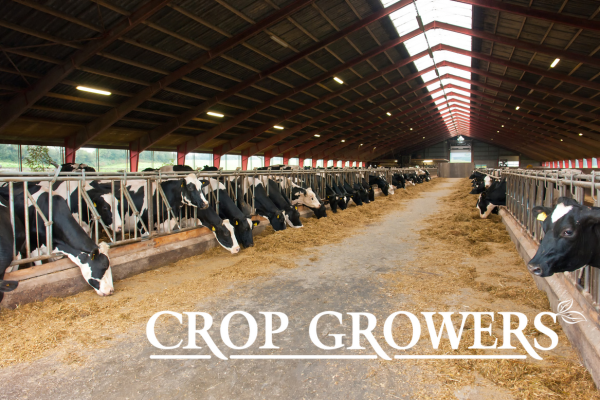 Crop Growers is Northeast producer's first choice for dairy and livestock insurance because our team provides so much more than just sound risk management plans. Beyond insurance policies, Crop Growers brings additional value to its customers through these smart management tools and resources.
Livestock Analyzer Tool
This proprietary tool breaks down current dairy market prices and evaluates historical performance. It allows dairy and livestock producers to analyze their operation and generate predictive modeling scenarios to help them make the right decision on what to protect and how to protect it. It looks at the big picture for each farm utilizing real-time data to help take the guess work out of critical risk management decisions.
Value-added partnerships
Crop Growers is partnered with a leading dairy economist, Marin Bozic, who created the DRP program and provides weekly insights to producers and Farm Credit East staff.
Dedicated dairy specialists
Crop Growers recently added two dairy specialists to the team to deliver a hands-on personalized approach to dairy producers across New York and New England.
Market insights and education
Crop Growers provides daily and weekly dairy market insights to give producers a real-time look at what is happening in domestic and global markets. To sign up to receive our weekly dairy insights email, send a message to livestock@cropgrowers.com.
In addition, Crop Growers offers timely blogs, such as It pays to have Dairy Revenue Protection, webinars, and in-person events to help producer's plan for the future, including a recent dairy outlook meeting held in Waterloo, NY, to provide producers with market information and intel.
Holistic team approach
Farm Credit East and Crop Growers can deliver a holistic team approach to dairy operations working closely with Farm Credit East business consultants, loan officers and tax specialists.
---
To learn more about Dairy Revenue Protection or how to enroll, contact a Crop Growers specialist today.

Crop Growers is an equal opportunity provider.
Meet the Authors
Connect with and discover our Today's Harvest blog authors and their broad range of financial and northeast agricultural expertise.