Crop Insurance
Next Steps for Northeast Producers Affected by Flooding and Excessive Rainfall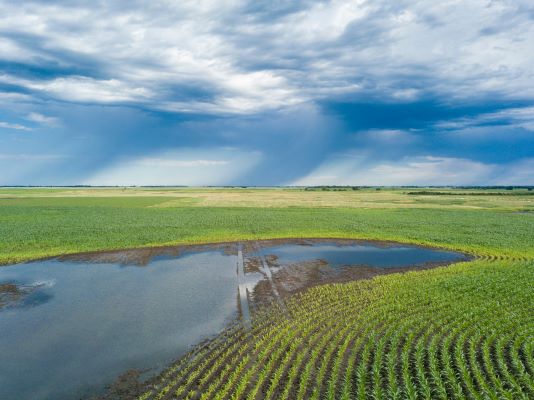 The recent Northeast flood events have been devastating for agricultural producers in the affected areas, with those in Vermont, New Hampshire, Massachusetts and Connecticut particularly hard hit. So, what should affected farmers do now?
Document damage
To the best of your ability, be sure to document any damage to your farm caused by the flooding and severe storms. Documentation details may vary depending on program but should include:
Date stamped photos
Estimated crop loss
Infrastructure damage
In some circumstances, the damage may need to be observed in person. This documentation will be essential for tax deductions of losses, applications for disaster assistance and insurance claims.
Report damage
Connecticut, Massachusetts and Vermont are requesting that farmers report damage to assist in determining the full scope of the disaster and mobilizing resources.
Connecticut – Losses can be reported at https://portal.ct.gov/DOAG/ADaRC/ADaRC/Disaster-Relief-Resources/Reporting-Losses
Massachusetts – Visit the flooding guidance page at: www.Mass.gov/info-details/2023-agricultural-flooding-guidance-resources
Vermont – Damage can be reported at www.Vermont211.org
Contact your county USDA Farm Service Agency (FSA) Service Center
Reporting damage and losses to FSA will help affected counties receive a USDA disaster designation and unlock federal funding for agriculture. FSA may provide compensation for losses and financial assistance for repair work.
Whether or not you have crop insurance, you may qualify for additional federal assistance. USDA also has a Disaster Assistance Discovery Tool, which provides information about some of the programs which may be available in the coming weeks. However, local Service Center FSA staff will be the most knowledgeable about federal programs.
Additional steps that may be helpful to your business
Contact your insurance company with potential crop loss, yield reductions or infrastructure damages, such as to facilities and equipment. If you purchased crop insurance through Crop Growers, contact your agent as soon as possible.
Contact your Farm Credit East relationship manager and other lenders if accommodations are needed during this emergency period.
Connect with a trusted service provider to discuss your business viability questions and concerns. Examples include your state department of agriculture, trade associations, extension, and in New York, NY FarmNet.
Stay on the lookout for local emergency funds that may be available to your business. For the most up-to-date information, visit your state's department of agriculture web page. The following states have special information pages for this disaster:
For more information on tax relief available for individuals, households and businesses in any FEMA-declared disaster counties, click here to read our latest Tax Talks.
Additionally, Farm Credit East recently announced it will be providing $250,000 in Flood Relief for Northeast Producers through its Farm Credit East Cares Community Fund. Impacted producers are eligible for $500 individual donations. Depending on available funding, applications will be considered on a rolling basis until September 15. Apply here.
Meet the Authors
Connect with and discover our Today's Harvest blog authors and their broad range of financial and northeast agricultural expertise.