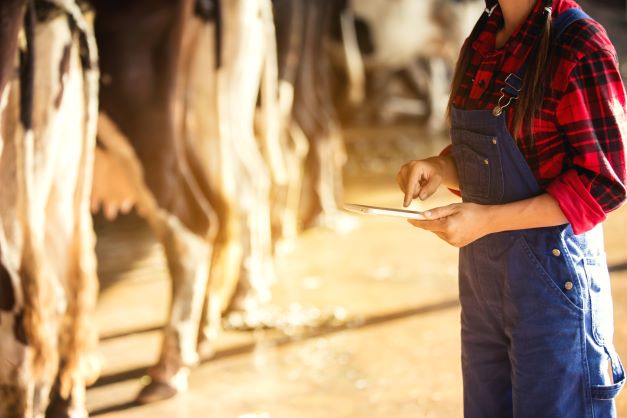 At the beginning of this year, many economists were projecting dairy prices to be lower than 2022, but the year so far has turned out differently than expected. In the second quarter, Class III futures dropped to $13 and demand remained weak while it pushed prices lower. With the volatility we've seen thus far this year, is your milk money protected?
As a bright spot, many producers saw second quarter dairy revenue protection (DRP) payments. DRP is a quarterly risk management program that protects dairy producers from unexpected declines in milk prices, thereby protecting milk money. Those producers who utilized DRP alone or as a larger risk management plan are certainly glad they did.
Across Farm Credit East's territory, a total of 609.7 million pounds of milk was protected under the DRP program for the second quarter. That equates to $6.1 million paid directly to dairy farms after premiums.
In many cases, participating farms didn't lock in milk with DRP because they knew futures would get as low as $13. So, why do it? To protect their operations from marketplace unknowns and guarantee themselves revenue on their milk.
As we make our way through the second half of the year, price volatility and global uncertainty remains. In recent weeks, we have seen futures prices increase on a seasonal basis. But even with the recent bump in prices, many producers are projecting DRP payments for the third quarter as well.
---
If you are interested in learning more about DRP or developing a risk management plan, please contact your local Crop Growers agent or our Dairy & Livestock Risk Management Specialists at livestock@cropgrowers.com.

Crop Growers is an equal opportunity provider.
Meet the Authors
Connect with and discover our Today's Harvest blog authors and their broad range of financial and northeast agricultural expertise.