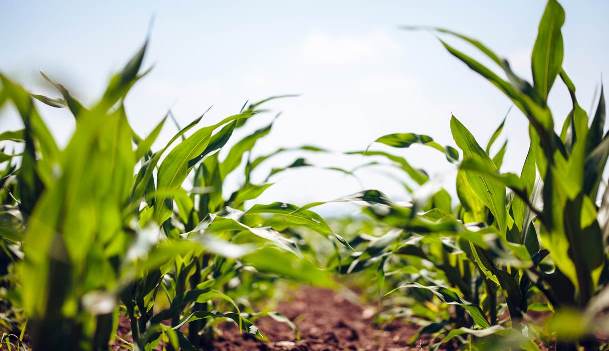 As the country prepares to re-open, Crop Growers is ready to help spring ahead
This year's Spring Sales Closing, Production Reporting and approaching Acreage Reporting Periods will eventually be one of those "remember when" moments we all reflect upon. Throughout the coronavirus pandemic, the Crop Growers team has worked diligently to preserve efficient customer service while working from home to control the spread of the virus.
Within just a few short days, our agents along with their Farm Credit East peers moved over 90% of employees to a work-at-home status during one of our busiest times of the year. We are proud of how our team quickly and creatively adapted to this new normal, while continuing to serve customers.
As the country begins its phased reopening in the midst of spring crop planting and acreage reporting periods, it will undoubtedly require all of us to work smarter, more efficiently and in collaboration to achieve success. But as these past few months have exemplified, we're prepared for the challenge and our top priority will remain servicing customers. So as we look to the future, please keep these important upcoming dates and process in mind:
Corn & Soybeans Key Dates:
Final Plant Date: Wednesday, June 10, 2020

(New Jersey/Maine/New Hampshire may vary, see your agent for dates)

End of Late Planting Period: Sunday, July 5, 2020

(New Jersey/Maine/New Hampshire may vary, see your agent for dates)

Acreage Reporting Date: Wednesday, July 15, 2020
Crop Growers is ready to help!
Current Crop Growers customers will soon receive in the mail a copy of their 2020 Spring Crop Insurance Period Map Based Acreage Report (MBAR). It is more important that ever to complete/submit this document as soon as you have finished planting. Your early cooperation and attention will help everyone with the logistical challenges we are working so hard to overcome during this period.
Your Crop Growers Agent will be in contact with you to set up an appointment to review and complete this important Acreage Reporting required document as soon as you finish planting.
We have equipped our agents with online meeting tools which will enable them to assist you. Completing the MBAR as soon as you finish planting will help expedite the process for all involved.
Crop Growers Agents are willing to electronically send a copy of your completed MBAR, at your request, to the local FSA office helping you to meet your acreage reporting requirement.
We wish you the very best for a successful planting and growing season.
For more information, please contact your local Crop Growers Agent, call us at 1-800-234-7011 or visit CropGrowers.com.


Meet the Authors
Connect with and discover our Today's Harvest blog authors and their broad range of financial and northeast agricultural expertise.