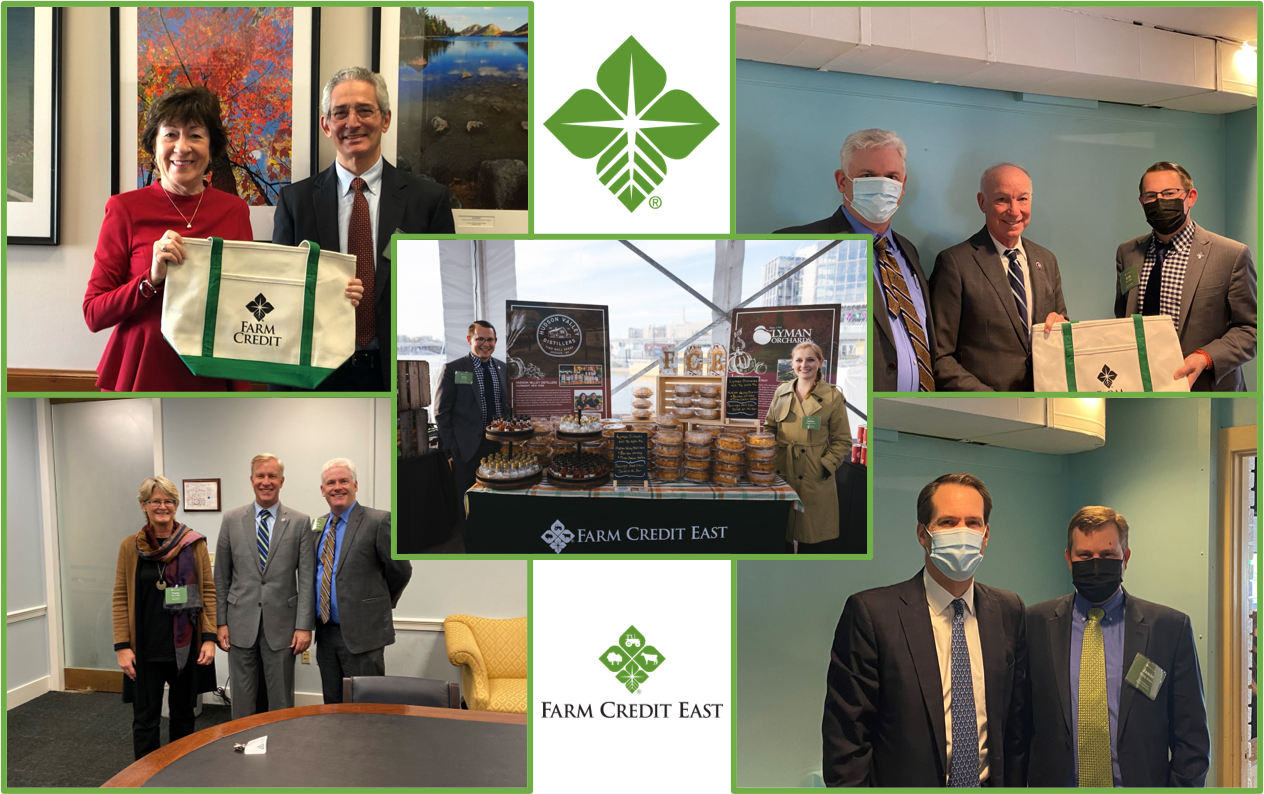 Last week, Farm Credit staff, directors, farmers, ranchers, foresters and fishermen from across the nation traveled to Washington, D.C., for the bi-annual Farm Credit Fly-In. The two-day event consisted of hundreds of legislative visits, both in-person and virtual, as well as a marketplace showcasing agricultural products from across the country.
Farm Credit East took a group of eight staff members and directors, who met with 18 members of Congress and/or their staff during the event. With a few new members of Congress in the Northeast, these visits play an important role in informing them about Farm Credit's mission to support rural communities and agriculture, especially in the Northeast.
These meetings are also an opportunity to update lawmakers on the farm economy and issues impacting producers, such as ag labor and how members are tackling climate related challenges.
The event concluded with the Farm Credit Marketplace, where Farm Credit East was pleased to feature three Northeast agricultural products, including bourbon whiskey and vodka from Hudson Valley Distillers in Clermont, N.Y.; hard apple cider from Pennings Farm Cidery in Warwick, N.Y.; and high top apple pie from Lyman Orchards in Middlefield, Conn.
Farm Credit East was pleased to be part of this national event with Farm Credit associations from across the country. With such a diversity of farm, fishing and forestry products across its territory, this is an important event to showcase Northeast agricultural products and inform legislators about the issues important to Farm Credit East's members.
Meet the Authors
Connect with and discover our Today's Harvest blog authors and their broad range of financial and northeast agricultural expertise.