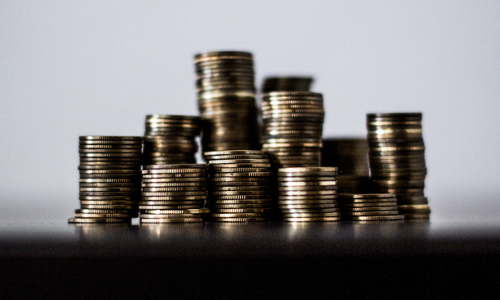 While I couldn't find a greeting card to wish you all well on this important day, as a 20-year experienced senior loan officer, I thought I'd share some thoughts that might help you get smart about credit. Specifically, what does a lender look for when you apply for a new loan? The 5 Cs of credit, as we call them, are something we consider with each and every loan request. So, what are the 5 Cs of credit?
Risk Analysis
The first three assess the potential risk of any new loan application:
Character
Who are we lending to? Do you have a good credit history? We typically like to see a 700+ credit score. Visit annualcreditreport.com for more information on how to obtain your own credit report and how your credit score is determined. We also want to understand your management and business strategies.
Capital
This is your balance sheet or listing of assets and liabilities. We will review your assets and debts, as well as your cash in the bank and other liquid assets relative to your debts, including short-term debts that must be paid soon. We may also want to see how your balance sheet will look after taking on the additional debt.
Capacity
This is your earnings and what you will rely upon to repay your debt. We will need to verify your historical earnings, typically via tax returns. We may look at several years of earnings because we understand agriculture is cyclical. If the loan you are requesting is not able to be paid by your historical earnings, we may request projected earnings and will compare these earnings to industry standards.
Loan terms
Once we have a good sense of the above three risk factors and have determined if we can make a loan, then we will consider the next two Cs of credit to lay out loan terms that will enable us to manage the risk.
Conditions
We will require certain conditions for your loan. For example, we may ask you to have insurance on the property and we will set a term to match the normal useful life of the asset being financed and collateral. That's why you can get a real estate mortgage for 25 years, but an equipment loan will be a much shorter term. Or perhaps, we may work with the Farm Service Agency to guarantee your loan.
Collateral
The collateral is the backstop in the event you are unable to repay the loan from earnings. For most, this becomes irrelevant during the life of the loan, but is something typically required by us and most other banks.
There you have it — these are the 5 Cs of credit that aid in our lending decisions. For more information or to speak with one of our local credit representatives, contact us today.
Meet the Authors
Connect with and discover our Today's Harvest blog authors and their broad range of financial and northeast agricultural expertise.