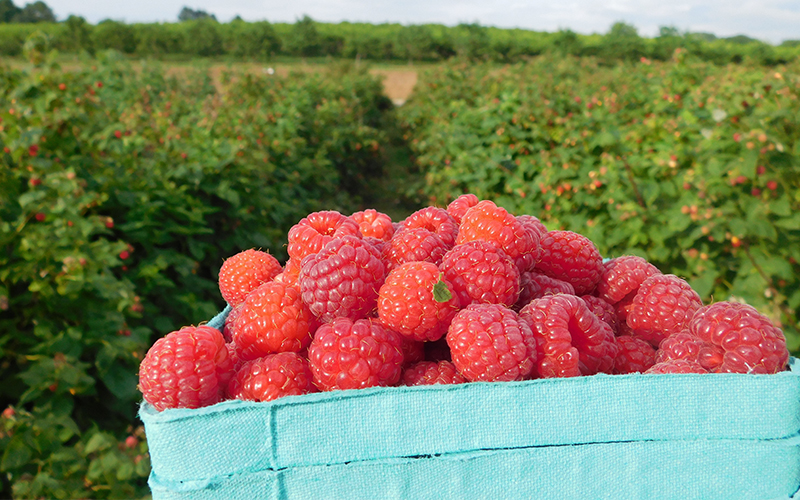 In the Northeast, there is no shortage of fresh food grown locally, no matter where you live. As summer kicks into full swing, these farm fresh products will be in abundance. So now is a great time to visit local farmers' markets, roadside farm stands, wineries and other retail locations for the season's farm fresh fruits, vegetables, dairy products, wine and more.
The pandemic underscored the importance of buying local and understanding where your food comes from. The best way to support the region's producers and harvesters is to purchase local food, beverage and fiber products whenever possible. You might even get to know your local farmers and understand how your food is produced in the process!
To help you find these fresh, locally grown food and fiber products in your area, Farm Credit East has compiled the Farm Fresh Guide — a listing of resources to find local products throughout its seven-state Northeast region of Connecticut, Maine, Massachusetts, New Hampshire, New Jersey, New York and Rhode Island.
Visit FarmCreditEast.com/FarmFreshGuide to learn more.
Meet the Authors
Connect with and discover our Today's Harvest blog authors and their broad range of financial and northeast agricultural expertise.