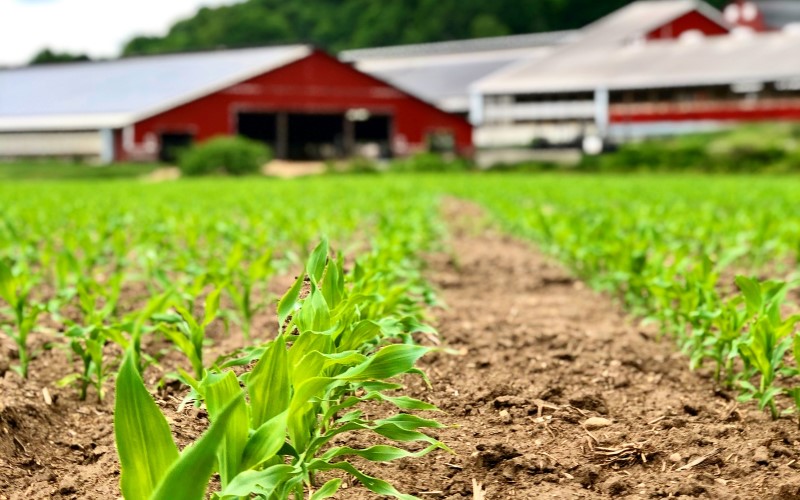 As you wrap up your spring crop planting season, attention to detail is key when reporting your planted acres. Remember, Multi-Peril Crop Insurance (MPCI) policies bill by the acre, and your farm serial numbers can change. Whether you are reporting to the Farm Service Agency (FSA) or to your Crop Growers crop insurance agent, make sure your report is accurate.
Deadlines
Please report about one week before the deadline. It takes some time to process your data and these deadlines are set by the Risk Management Agency (RMA), meaning there is no wiggle room.
5/15
6/15
7/15
8/15
Spring Forage Seeding – NY

Onions

Oats – PA

Spring Forage Seeding – NJ & PA

Spring Barley – PA

Barley
Tobacco (binder)
Tobacco (wrapper)
Corn
Fresh Market Sweet Corn
Green Peas
Grain Sorghum
Oats – NY & NJ
Potatoes
Soybeans
Sweet Corn (Processing)
Tomatoes (Processing)
Fresh Market Tomatoes – PA
Wheat – ME

Dry Beans
Cabbage
Processing Beans
Fresh Market Beans
Spring Forage Seeding – ME
Hemp

Ways to Report
FSA
If you report your acres to FSA first, your agent can request your reported insured crop acres from FSA. You will still need to sign your crop insurance acreage report.
Crop Insurance Agent
You can report to your agent first and your agent can send your acreage report to FSA if you ask them to. This cuts down on the time you spend at the FSA office. This option is the most versatile as you can meet with your agent via phone, video call, or in person at your farm or in our office — whatever you are comfortable with. You can sign your acreage report in person or electronically. If and when you report to FSA, you still need to report your other acres that do not have MPCI coverage to FSA (i.e., hay).
Precision Planting
If your equipment is calibrated annually, you can use your precision planting equipment to report your planted acres. Either send the data to your agent or ask them to log in and collect the data. Climate Field View and John Deere are two of the most popular precision ag reports. Your agent will have you electronically review and sign your acreage report.
Included Acres
Make sure you report all the acres you plant to your agent – your rented and owned planted acres, prevented planting acres, acres that don't have a farm serial number assigned to them yet, and plain folk community acres. According to the RMA, all acres you have an interest in need to be included in your MPCI acreage report. Be sure your field acres are accurate. Sometimes field acres will include a hedgerow or land too close to a tree line that you do not plant.
Best Practices
Everyone has their own system for reporting their planted acres. Do what works for you and your agent.
Tell your agent when you are done planting
Report acres ASAP so you don't forget
Set reminders for your reporting appointment
Pay close attention to field acres vs. planted acres
Review the entire acreage report before signing
If you don't know, always ask
Contact your Crop Growers agent or visit CropGrowers.com for more information. Crop Growers LLP is an equal opportunity provider.
Meet the Authors
Connect with and discover our Today's Harvest blog authors and their broad range of financial and northeast agricultural expertise.