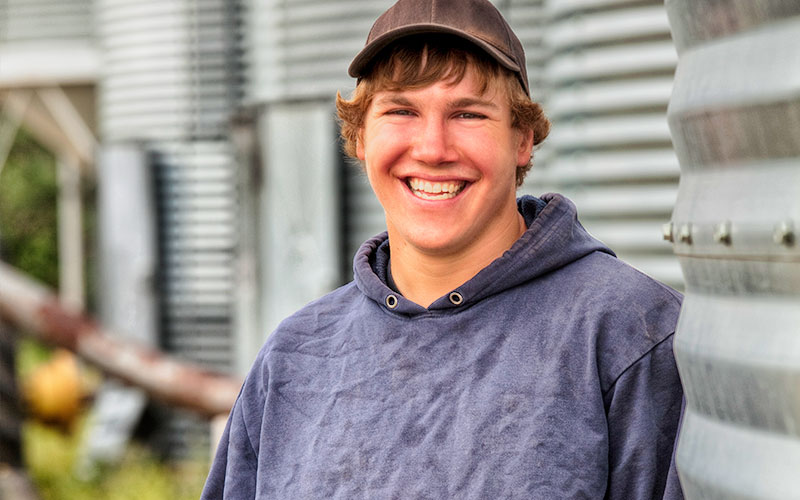 Agriculture remains the cornerstone to all sustainable civilizations dating back to the first human settlements. It has been an industry of prosperity and growth throughout history, giving strength to communities and providing resources to help families thrive. As we evolve to keep up with our rapidly changing society, we must not forget this critical element and its relevance for future success. That's why Farm Credit East is dedicated to supporting Northeast agriculture through their contributions for ag education.
Future Farmers of America
One area of support is dedicated to students involved in The National Future Farmers of America Organization (FFA). Nationally, FFA is comprised of approximately 650,000 student members in one of the nearly 7,900 local FFA chapters across the country. As an organization, FFA equips youth with the tools and skills necessary to become an accomplished member of society through agricultural education.
Farm Credit East offers an FFA scholarship program which awards $500 scholarships to support a student's current Supervised Agricultural Experience (SAE) project or to enhance their knowledge of the agriculture, commercial fishing or forest products industries. These semi-annual scholarships are awarded to students with a strong SAE and who understand their project's impact on their future career in an agriculturally related field. For more information, visit FarmCreditEast.com/FFA.
Furthermore, Farm Credit East staff members are dedicated to attending and sponsoring events hosted by various FFA state and local chapters which will include judging competitions, attending career fairs and offering our resources to assist in their studies.
CASE Scholarships
Farm Credit East also dedicates funds to support ag educators to attend the Curriculum for Agricultural Science Education (CASE) programs. CASE — a project of the National Association of Agricultural Educators — integrates science, technology, engineering and math concepts with hands-on, inquiry-based learning. The funds provide up to $1,000 of assistance to individuals passionate about their role as an ag educator to be put toward the cost of this education.
Since 2009, CASE has certified 2,335 teachers from 46 states and the Virgin Islands, including 157 teachers from the Northeast states Farm Credit East serves. For more information on these scholarships, visit FarmCreditEast.com/ageducation.
We pride ourselves on building positive relationships with the folks that bring promise, energy and innovation to the future success of agriculture, and for the betterment of all. Support of agriculture's next generation and the leaders that support them will always be a part of Farm Credit East.
Meet the Authors
Connect with and discover our Today's Harvest blog authors and their broad range of financial and northeast agricultural expertise.