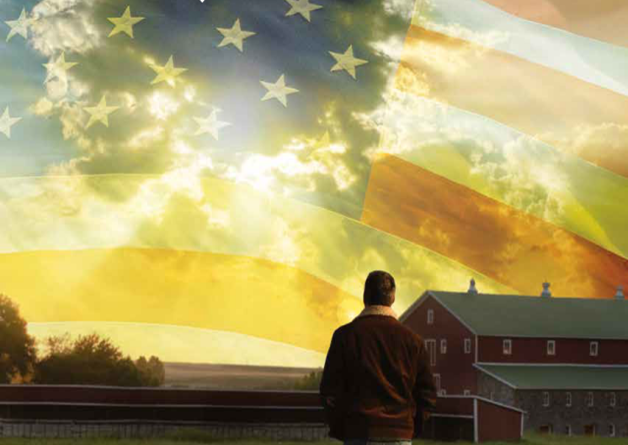 This Veterans Day, Farm Credit East thanks, honors and remembers all Americans who have answered the call to serve in the U.S. Armed Forces here at home and abroad. We pay special tribute to those who have served in all branches of the military, and those who have been injured while protecting our country.
Those in rural America, agriculture and the armed forces all share a unique connection to serve, help and protect family, friends and their communities. That's why many veterans return home to rural America, with some even entering careers in agriculture. Those who have served possess traits, like strong self-discipline, that serve them well in entering agriculture or any other business. Today's veterans are also humble, unassuming, purpose-driven and focused on moving forward — similar character traits to those we see among our nation's farmers, commercial fishermen and forest products producers.
As veterans return from their service, Farm Credit East is proud to support programs that assist those who are interested in agricultural careers. Veterans are eligible for the same incentives Farm Credit East provides to young, beginning and small farmers. These incentives can assist with USDA Farm Service Agency loan guarantee fees or provide discounts for Farm Credit East's financial services such as tax preparation or business consulting.
Over the years, Farm Credit East has worked to support veterans through various contributions. In 2017, Farm Credit East and CoBank each provided $5,000 to the newly formed New York chapter of the Farm Veteran Coalition (FVC). Farm Credit East Cares, a fund started by Farm Credit East employees to give back to farmers and rural communities, has donated to various veteran causes such as the Mission Continues, Wounded Warrior Project and the Farmer Veteran Coalition. Since 2014, those donations have totaled more than $20,000. In addition, Farm Credit East's Presque Isle Maine office has supported veterans' organizations such as the United Veterans of Maine and the Aroostook Veterans Alliance.
This Veterans Day, thank a veteran for their contributions and sacrifice to our nation. And the next time you go shopping, look for the Homegrown by Heroes label because agricultural products bearing this logo were produced by U.S. Military veterans.
Meet the Authors
Connect with and discover our Today's Harvest blog authors and their broad range of financial and northeast agricultural expertise.