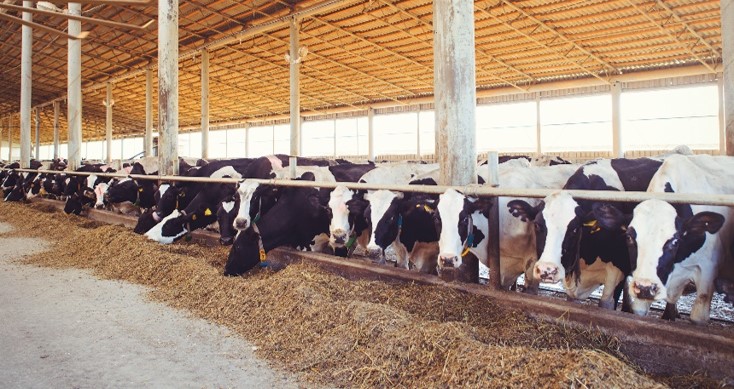 Through the Pandemic Market Volatility Assistance Program, the United States Department of Agriculture (USDA) will provide more than $350 million in pandemic assistance payments to dairy farmers who received a lower value due to market abnormalities caused by the pandemic and ensuing Federal policies. Below are the details of how the payment distribution will work.
Payments will reimburse qualified dairy farmers for 80% of the revenue difference per month based on 1) an annual production of up to five million pounds of milk marketed and 2) on fluid milk sales from July through December 2020.
The USDA will make payments through agreements with independent handlers and cooperatives. Handlers and cooperatives will distribute the funds on the same basis payments were made (July – December 2020) to their dairy farmer suppliers. The USDA will then reimburse handlers and cooperatives for allowed administrative costs.
The USDA will contact eligible handlers and cooperatives to notify them of the opportunity to participate in the program and will distribute payments to participating handlers within 60 days of entering into an agreement.
Once payment is received, a handler will have 30 days to distribute the funds to qualifying dairy farmers. Handlers will also be reimbursed for limited administrative and educational costs.
As part of the program, handlers will also provide dairy farmers with virtual or in-person education about the program and other dairy topics, selecting from educational information available from the USDA or other sources. A handler will have until March 1, 2022, to provide educational opportunities to dairy farmers.
For more information, visit AMS.USDA.gov.
The above information was provided by the USDA Agricultural Marketing Service on August 19, 2021.
Meet the Authors
Connect with and discover our Today's Harvest blog authors and their broad range of financial and northeast agricultural expertise.