199A Further Explored: Qualified Business Income and Rental Arrangements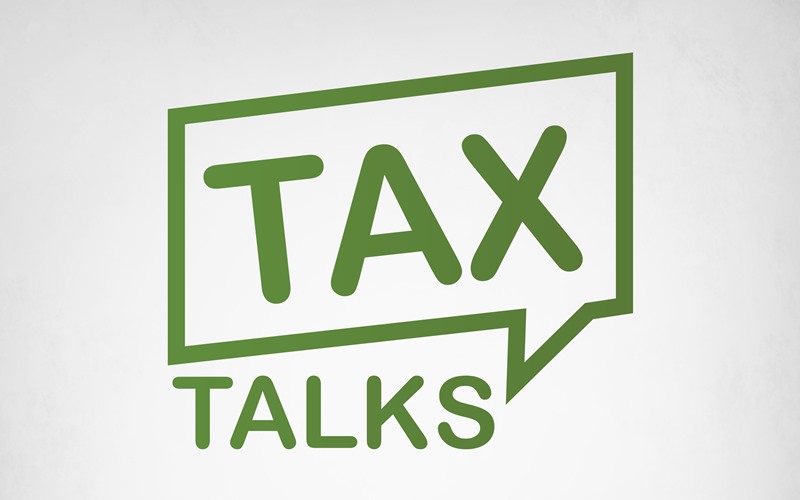 As explained in examples in the prior post, the 199A Deduction for those farms that do not sell to a cooperative is equal to the lesser of:
20% of Qualified Business Income (QBI)1 OR
20% multiplied by (taxable income minus net capital gains)
For those farms that do sell to a cooperative, the deduction is equal to the lesser of
20% of QBI (reduced by the lesser of 9% of QBI allocable to the co-op sales or 50% of the wages allocable to the co-op sales) OR
20% multiplied by (taxable income minus net capital gains)
Certainly one of the key portions of the 199A deduction is the definition of QBI. So what is QBI? According to the proposed regulations (which may change once final), the items below are considered QBI.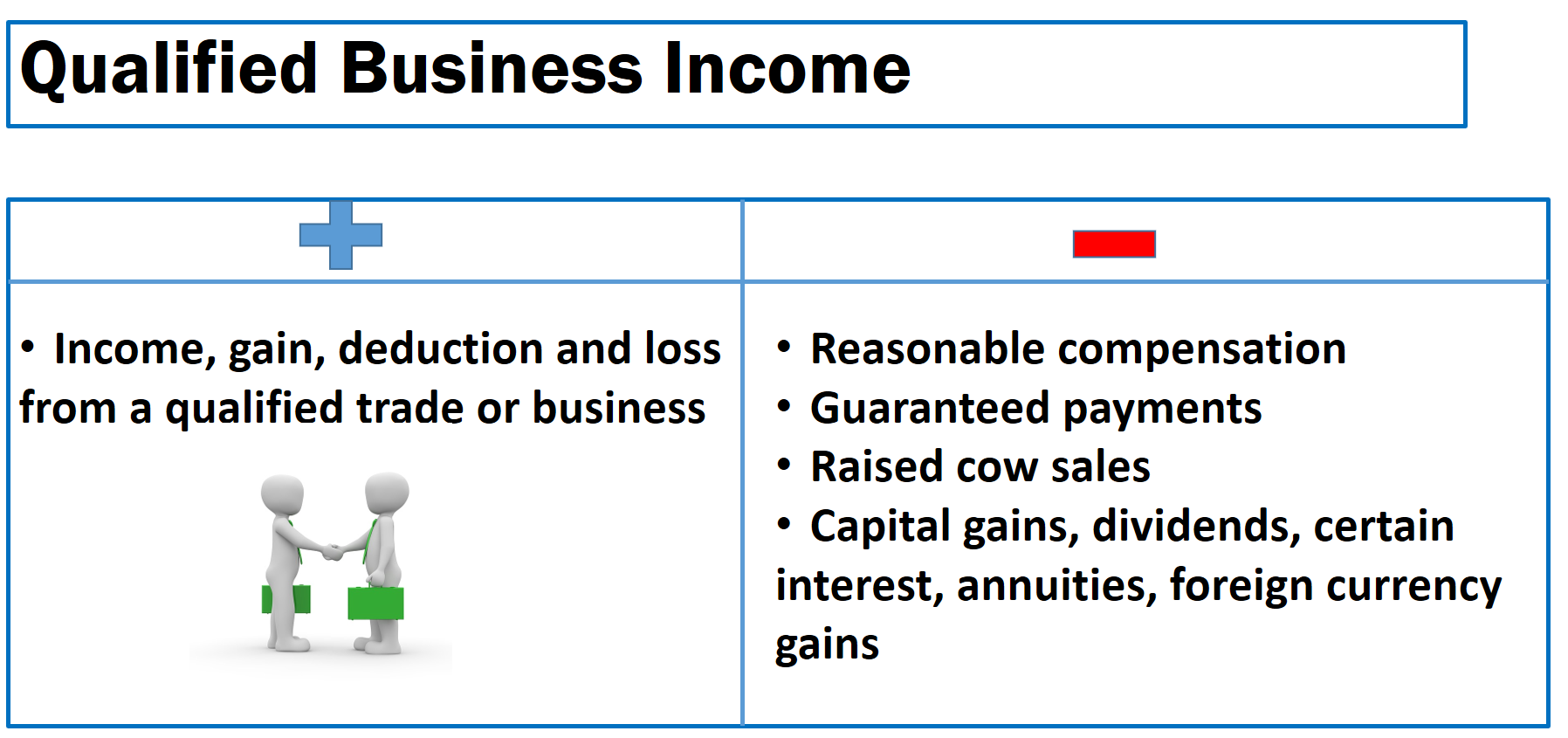 Essentially, QBI will include typical farm income. The items that are not QBI, with the exception of cow sales, tend to be more investment in nature. It is also worth pointing out that guaranteed payments for partners in a partnership are not considered QBI.
Recall from our previous post that there are no limitations on this deduction for taxpayers under $315,000 (married of taxable income or $157,500 single). Note that the QBI above must be from a qualified trade or business.
With respect to agriculture, the main businesses who need to be concerned with not being qualified are veterinarians and those who deal in commodities. With regard to those two activities, deductions will phase out once taxpayers are over those previously stated amounts, and eliminated once taxable income hits $415,000 (married) and 257,500 (single).
Many farmers' big question is whether rental arrangements count. The answer for most farm family rental arrangements is probably yes. Rentals may qualify as they are either considered a trade or business, or part of a controlled group. The trade or business analysis is very dependent on the facts, but it is probably safe to say that triple net leases will not count (unless rented to the same family-owned farm). However, I suspect that most Northeast family farm operations fall into the controlled group test and qualify.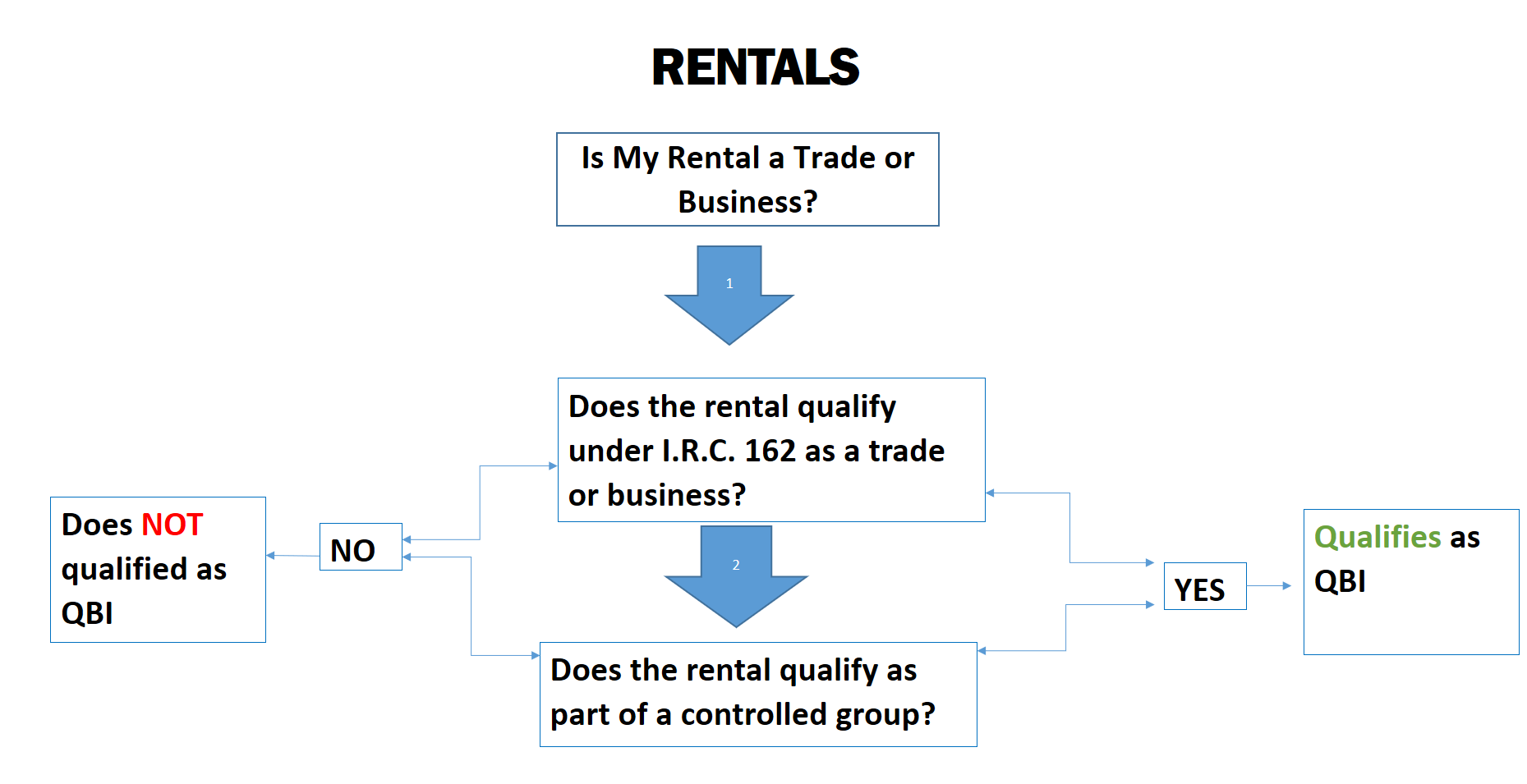 Let us look at a typical example where a husband and wife own both a farm operating LLC and a land holding LLC.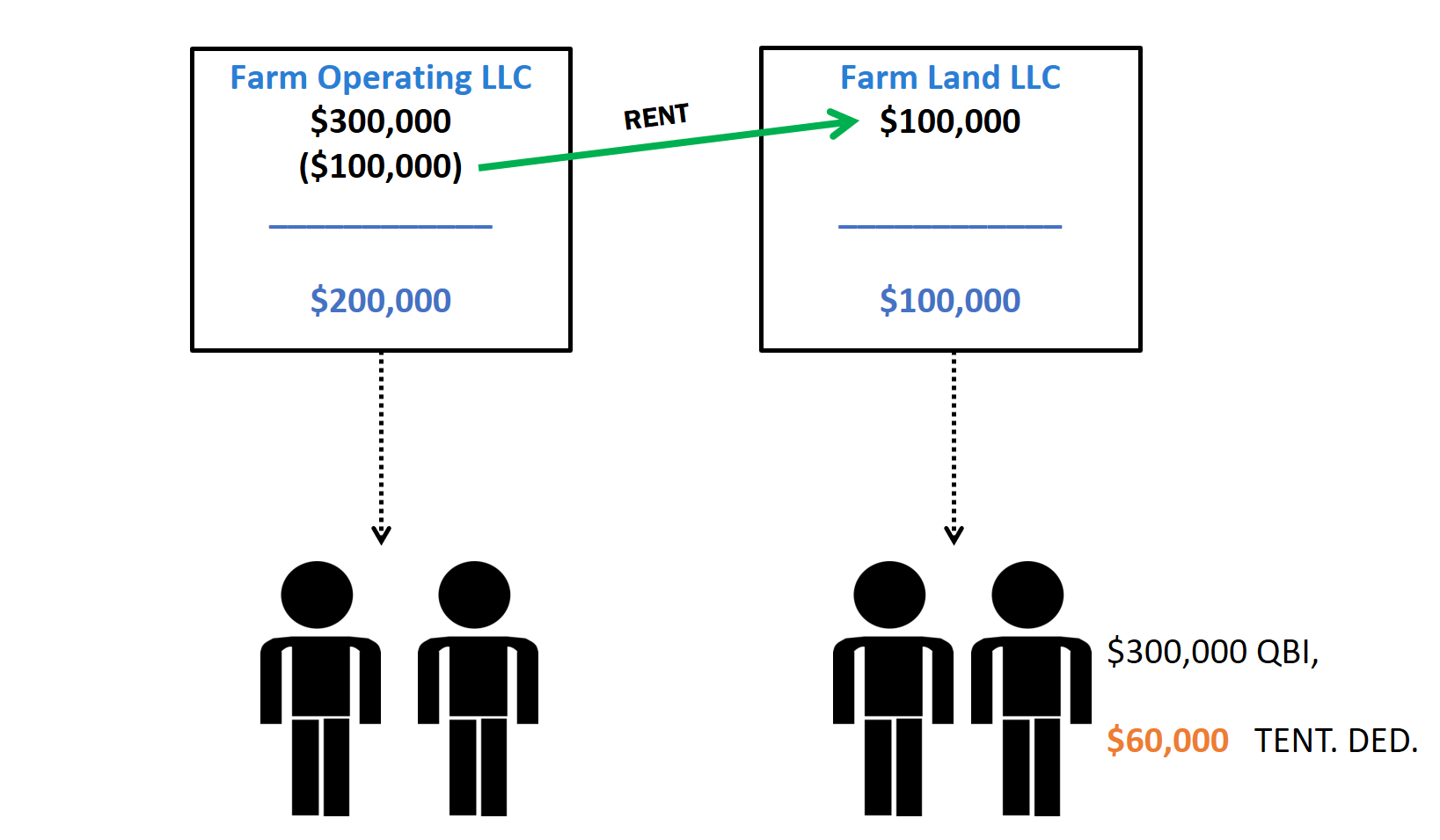 In this example, the QBI deduction is $60,000. This is because the farmland rental arrangement consists of land being rented to a controlled group. A controlled group just means that the same person or persons own 50% or more of both businesses. For the purpose of those rules, there are attribution rules that state that a farmer is considered owning what their spouse, kids, parents or grandparents own. In this case, since the farmland is being rented to the operating LLC and are owned by the same people, the $100,000 rental income would qualify as QBI.
There are certainly many types of rental arrangements out there and it is important to discuss this issue with your tax preparer during tax planning appointments this fall. Getting the maximum 199A deduction will require proactive tax planning this year. If you have not yet scheduled your appointment with your Farm Credit East tax preparer, now is the time to do so!
---
1 There is another technical part to this deduction that will be ignored since it does not apply to most farmers. That portion of the deduction has to do with Real Estate Investment Trusts (REIT) and Publicly Traded Partnerships (PTP). In those cases the formula would be 20% of QBI +20 percent of qualified REIT dividends and PTP income.