2017 Northeast Feed and Grain Outlook: Soybeans up; Corn down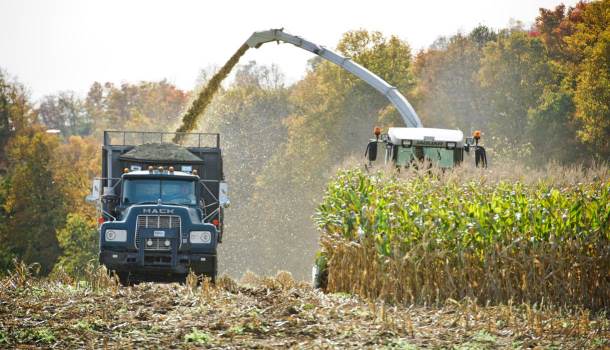 By most analysts' estimates, farm commodity prices will remain soft through this coming year, barring drought or other unusual events.
Relatively low prices are likely to continue in 2017 for most grain crops. This is due in part to large supplies in storage, which will limit upside price movement.
Low corn prices have supported strong U.S. domestic usage. Livestock feed usage from the 2016 crop is projected at 5.6 billion bushels (bu.), a nine year high. Ethanol usage is projected at a record high of 5.3 billion bu. and exports are projected at 2.2 billion bu., a nine-year high. The average farm price for the 2016/17 marketing year is estimated at $3.20-3.60/bu, slightly lower than 15/16's price of $3.61/bu.1 Dry weather in the Midwest could boost prices.
Farmers seeking higher returns may shift acreage from corn to soybeans for spring planting. When soybean prices are 2.5 or more times higher than corn prices, soybeans generally offer greater profit potential. As a result, more soybean acres are likely in 2017, while corn acreage is likely to be lower. Across the U.S., corn is projected at 90 million acres, while soybeans are projected at 88 million acres, which, if achieved, would be an all-time high.
Despite high levels of soybean supplies, robust demand from China has supported prices. The average U.S. farm price for the 2016/17 year is estimated at $9.10-9.90/bu., significantly higher than 15/16's price of $8.95/bu.2 Since 2000, China has dramatically accelerated its imports of U.S. soybeans and now more than 60 percent of our soybean exports go to China.
Possible headwinds keeping a lid on prices are larger South American crops, namely Brazil, and a stronger U.S. dollar. Possible trade disruptions due to action by the new administration remain a wildcard.
---
1 USDA World Agricultural Supply and Demand Estimates, February 9, 2017.
2. Ibid