2018 Dairy Outlook: Strong Demand for Milk Fat and the Global Surplus of Skim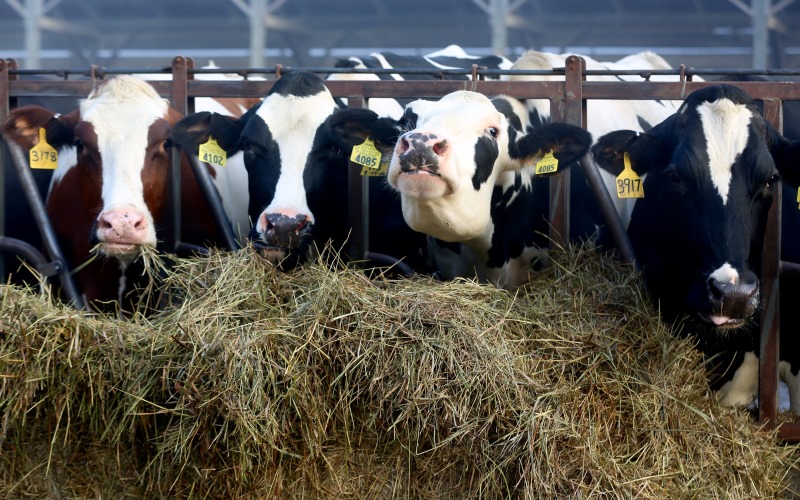 In recent years, the volatility in milk prices has been driven by the push and pull of domestic demand and exports, and the related battle between the fat and skim components of milk. Between 2009 and 2014, the all-milk price ranged from a low of $11.30 in the summer of 2009 to a high of $25.70 in September of 2014 — a span of $14.40 per hundredweight of milk. The three years since then have been lackluster in comparison. Milk prices are expected to be slightly lower in 2018 than they were in 2017, though a drop of any significant magnitude will likely be prevented by strong domestic demand.
There are a number of reasons to expect some downward pressure on prices next year. The primary reason is the enormous amount of milk being produced not just in the Northeast or in the U.S., but around the world. The good news is that there is strong demand for that milk, and there are reasons to expect continued growth in demand over the long-run. The challenge is that the demand, for now, is mostly for the fat portion. The surplus skim that is left over after that high-value fat is taken out is keeping a lid on milk prices. As long as the oversupply of skim remains a global phenomenon, export opportunities will be a challenge.
Consumers' tastes change over time. Health trends come and go, and perceptions of different products shift. Over the past few years, consumers have generally looked more favorably upon natural wholesome fats like butter compared to more highly processed oils. Other higher-fat content dairy products have also benefited from a boost in demand, including whole milk, which has seen per capita increases in consumption despite the broader category of fluid milk continuing its downward trend.
Producers and processors do their best to respond to these changing dynamics, but milk production is a biological process and there is no practical way of altering milk composition with the necessary speed or scale to respond to the constantly changing marketplace. Since we can't independently slow down the supply of individual components, the problem of surplus skim is here to stay until demand for skim returns in a meaningful way.
The solution in the past has been to export the vast majority of those skim solids. Currently, about three quarters of U.S. nonfat dry milk and skim milk powder is exported. But we're not the only game in town. Following the removal of the EU quota system, production in the region surged and resulted in hefty government stockpiles of skim milk powder. Canada was an outlet for some of the U.S. skim in the Northeast and Upper Midwest in the form of ultra-filtered milk, until the Canadian government decided to put a stop to that in early 2017 in response to a surplus situation of their own.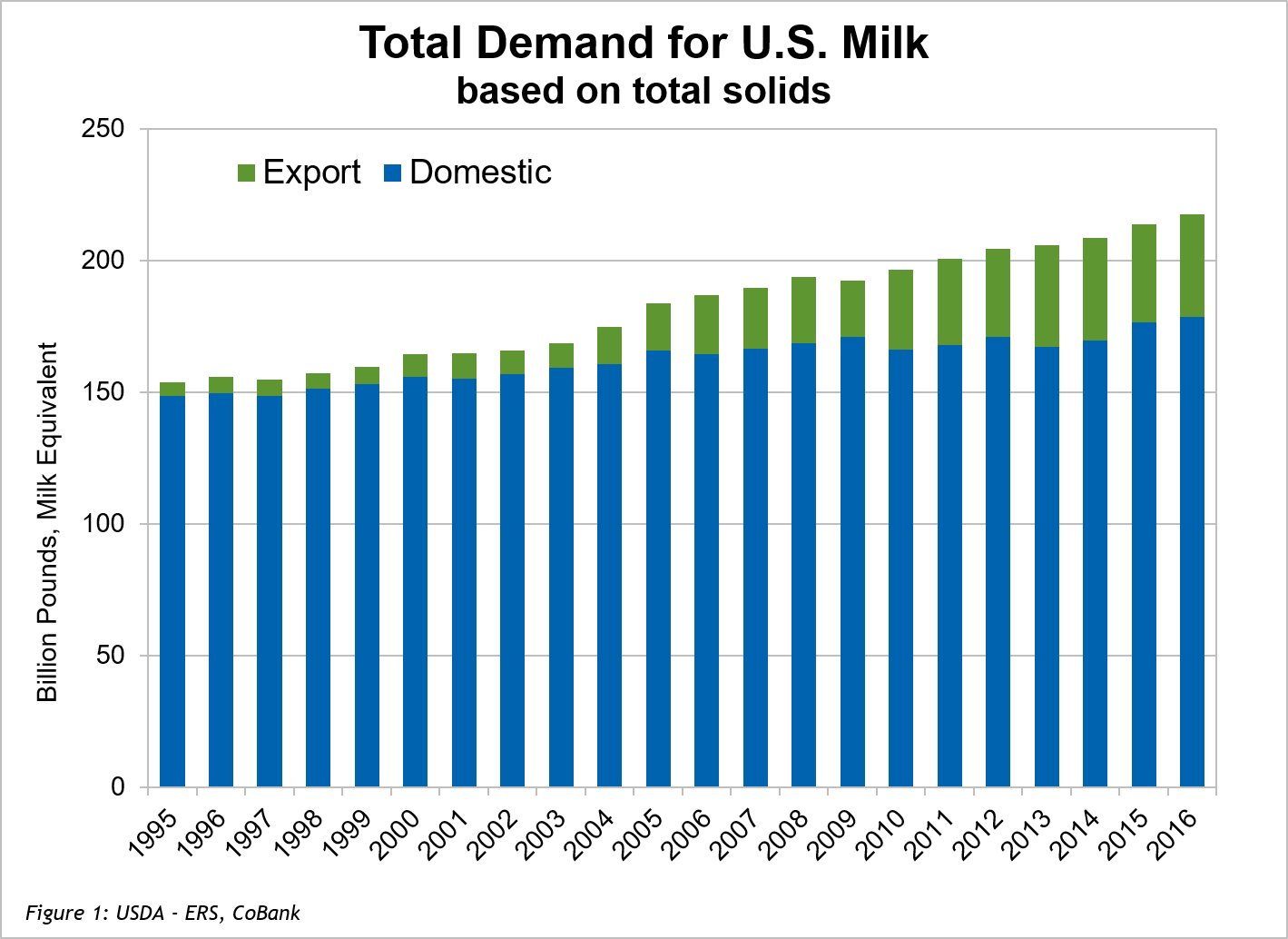 Despite these setbacks, exports will continue to be critical to long-run growth in the U.S. dairy industry, but they can't be taken for granted. A large consumer base with strong domestic demand for dairy has been a blessing and a curse for the U.S. dairy industry. Milk producers have been able to rely on the domestic consumer for rising demand of value-added products like cheese and butter.
At the same time, this robust domestic demand has diminished the need to invest in marketing our products abroad. Meanwhile, areas like the EU and New Zealand have been spending years developing global brands and gaining experience looking beyond their borders for growth opportunities. As the importance of exports to U.S. milk producers grows, the industry will face significant competition from the EU and New Zealand for global market share.
With no signs of the worldwide skim surplus going away in the immediate future, milk price upside will be limited and exports will be a challenge. Meanwhile, domestic demand should remain strong enough to support prices in a similar range to what we have seen in recent years. Although the near term outlook remains dim, the long run outlook is positive. Situations of oversupply or shortage come and go, consumers preferences rotate between fat and protein, but the long-term demand trend for milk and dairy products continues to climb.