5 tips to go from Intern to Full-Time Career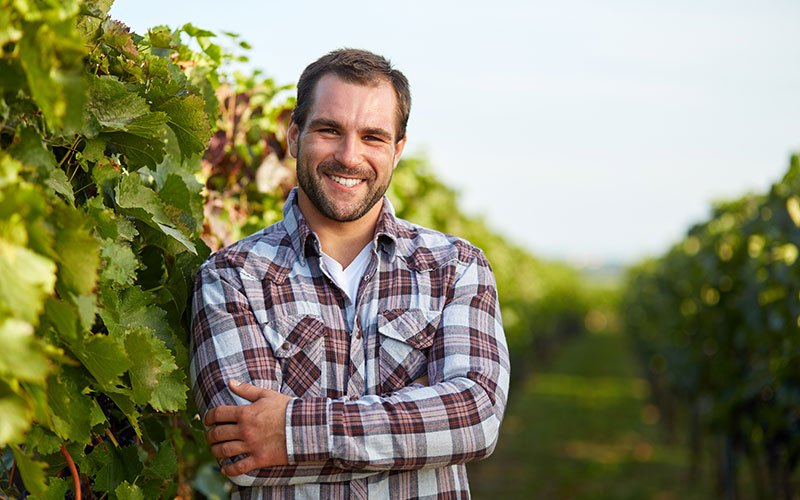 How these 3 interns made a name for themselves
Searching for a career while still in college can be daunting and full of unanswered questions. Which job will best fit my lifestyle? Where do I want to live after college? What will the work environment be like? What growth and development opportunities are available? And this is just the start.
Internships provide insight into company culture and can help you answer many of these questions, while also potentially setting you up for entry into a full-time career. Take it from these Farm Credit East interns turned employees. Lillian Boyd, Tax Associate in our Cortland, NY office; Brian Thomas, Appraisal Apprentice in our eastern region; and Chelsea Kegler, Credit Representative in our Middleboro, MA office started their Farm Credit East careers as interns in 2017.
These three explain what helped them stand out from the crowd and land their dream careers.
Eagerness
Lillian (Lilly) advocates the 'yes' answer to any project or experience during your internship. "This gave me a large amount of exposure to work on a variety of small projects, which once I proved capable, brought larger projects my way," she explained. With this positive mentality, Lilly learned how much she enjoyed recordkeeping and working directly with customers.
Brian and Chelsea agree. Both spent time shadowing a variety of career options, including loan officers, tax specialists, Country Living mortgage specialists and more.
"When I first started with the cooperative, I had no idea what I wanted to do, or even the options I had," said Brian. "Being open to different opportunities and experiences was the best thing I could do."
Ask questions and stay curious
"An internship gives you the chance to ask every question you can think of," said Brian, who wasn't shy about getting an insider view of Farm Credit East right from the start. After the first day he spent with an appraiser, he immediately knew he was interested. "I made it a point to spend more time working with our branch appraiser learning what they do and going out with them on inspections. The more I learned, the more I could see myself in this position."
Chelsea agreed, crediting her well-rounded internship to her inquisitive nature. "If there is something you want to see – a specific operation, a type of industry or a day in the life of an employee – just ask your mentor. A mentor wants to help you have the best experience as possible, but they can't do that if you never ask." By mid-summer, she knew she wanted to be a loan officer and has been on that track ever since.
Lilly sought out a consultant to see what their work entailed. Her curiosity led to a farm visit, where she helped the consultant teach how to use QuickBooks invoicing to improve the business's efficiency. "This experience gave me the opportunity to interact with customers and introduced a new area of Farm Credit East's customer service I hadn't yet experienced. But if I didn't ask, I may have not had this chance!"
Keep in Touch
While it may seem like an internship is only a temporary position, building relationships with those you work with may make the difference in landing your dream career. Brian and Lilly worked on those relationships during their internship and, once back at school, kept in touch with their Farm Credit East network. This connection led to a strong recommendation from their mentors when an appraisal and tax position, respectively, became available.
Chelsea also developed connections with her office team and kept in touch throughout the remainder of her summer and after she headed back to college. "A hand-written note may take a little effort, but it means a lot to the mentors that dedicate time to make your summer enjoyable."
Make the most of it
Chelsea recounts the farm visits during her summer internship and hearing farmers talk about their operations. "This was one of my favorite parts of the job, and still is. I remember one particular afternoon I spent riding in a combine harvesting winter wheat with a customer." She was pleased with the connections she made over her 12 weeks and didn't want it to stop there.
Twelve weeks may seem like a long time, but Lilly and Brian commented that the time went by in the blink of an eye. Both worked hard to communicate interest in Farm Credit East and grow a skill set to prepare for a full-time position.
As a tax associate, Lilly knew a series of in-house courses were required for her to prepare tax returns. "I chose to go through the first two courses as an intern so that I would be better prepared for a position as a tax associate." This gave her a jump-start to her career, allowing her to hit the ground running.
Treat your internship like a summer-long interview
These former interns agreed whole-heartedly on a major point; your internship is both for the company to interview you and for you to interview the company. Treat it like a summer-long interview.
When asked about the biggest piece of advice they'd give to students, Lilly advised to work hard and expose yourself to all that you can. "If you keep busy and gain experience, it will set you apart and prepare you for a career."
Brian had this take-away, "Don't be afraid to tell people what you want to get out of your internship. If you communicate that you want take advantage of opportunities or be challenged, that will help the experience be both fun and enjoyable!"
Chelsea couldn't stress enough that asking questions was the most important piece. "The more questions you ask, the more engaged you'll be to learn about the customers the company serves and how to better serve their needs. The more you know, the more likely you are to land your dream career."
Take these points into consideration, and you're likely to make a big impression. The best time for a college student to apply for an internship is in their fall semester. To learn more about our career and internship opportunities, visit our website FarmCreditEast.com/careers.