8 ways to manage financial and credit decisions during challenging times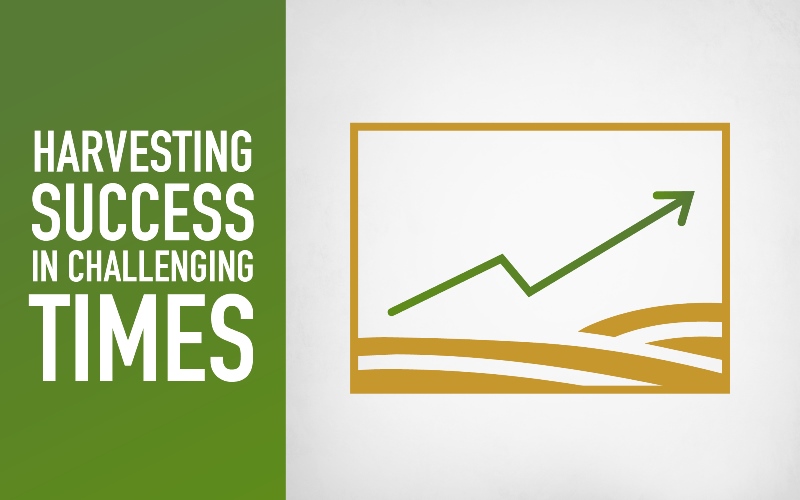 In the midst of an industry downturn, it's important to have your financial and credit management plan in place to ensure continued success – waiting for a highly profitable year to recover finances is not a viable strategy. These eight tips can help you plan for difficult market conditions before a "normal" cycle becomes a changed reality.
Preserve your remaining debt capacity. Credit availability is a critical resource to help you through an agricultural cycle. Resist the temptation to use available lines of credit for anything other than essential replacement purchases or to meet current operating expenses. Be cautious about "deferred financing" or leasing of "nice to have" pieces of equipment.
De-lever your balance sheet. This is needed for sustained success over the long-term. The right amount of debt and leverage on the balance sheet is specific to each operation. Your Farm Credit East loan officer can help you analyze this. The next three strategies can assist in de-levering.
Sell unproductive assets. Consider selling assets that are not essential to your operation:

Houses on land that you have purchased over the years that could be sub-divided without unduly impacting the cropland.
An old piece of machinery not needed to keep existing facilities in full production.
Merchantable timber that the local logger has been soliciting.

Repayment: Time is not a "silver bullet." One way to reduce breakeven costs would be to lengthen the debt term or to term out operating losses over an extended period. An operation places itself in an increasingly uncompetitive position if it is still making payments on fully depreciated assets when that cash flow is needed for future business opportunities. Needing to term out a current operating loss over an extended time (five or more years) shows the business's lack of resilience and likely inability to weather future downturns.
Equity investment. Traditionally, we have not seen much outside equity investment in Northeast agriculture. Today's entity structures may better facilitate outside equity than in the past, especially for more profitable farms that have a present need to reduce leverage. Equity might be invested by nonfarm relatives, friends or others who might be interested in a "patient capital" opportunity.
Keep your "Plan B" in mind. It's important to have a Plan B if bold actions do not result in sustainable profits. Being strategic and proactive about selling assets is important, especially if a prolonged downturn impairs asset values or the purchasing power of likely buyers.
Is this the right time to exit? Over many decades, some families have determined that their best strategy was to make a planned exit in a manner that preserved their accumulated family wealth. For some producers, this is a retirement decision, while for others, it may lead to other industry opportunities. Almost universally, these folks tell us later that they are glad that they made this decision and that life after exit was productive and enjoyable. The key to this decision is to not wait until equity is mostly gone and to sell assets in a manner that manages the income tax liability. Farm Credit East loan officers and tax consultants can help.
Talk often with your loan officer. Farm Credit East has a shared interest and commitment to the future success of Northeast agriculture, forest products and commercial fishing. Ongoing, honest communication about plans, financial needs and outcomes is more critical than ever to best serve you.
While industry downturns and challenging times may seem daunting, they can also bring opportunity. Many businesses have positioned themselves well to succeed under a range of industry conditions. Many others aren't far behind, and the opportunity to make adjustments to help them succeed is well within their grasp. The window of opportunity to make changes, however, does not remain open indefinitely. It's critical for producers to proactively assess their operations and take necessary bold action for continued success.
Our first article in this series provided 10 tips specific to managing your business during challenging times. While many of this advice overlaps, both articles provide important considerations for farm, commercial fishing and forest prodcuts businesses. Read it now
The bottom line? Don't get caught without a plan in challenging times. Farm Credit East's team of experts offers services, such as consulting to help you develop a plan and record-keeping to help you stay on track. Contact your local Farm Credit East office to learn more.