How much money are you leaving on the table?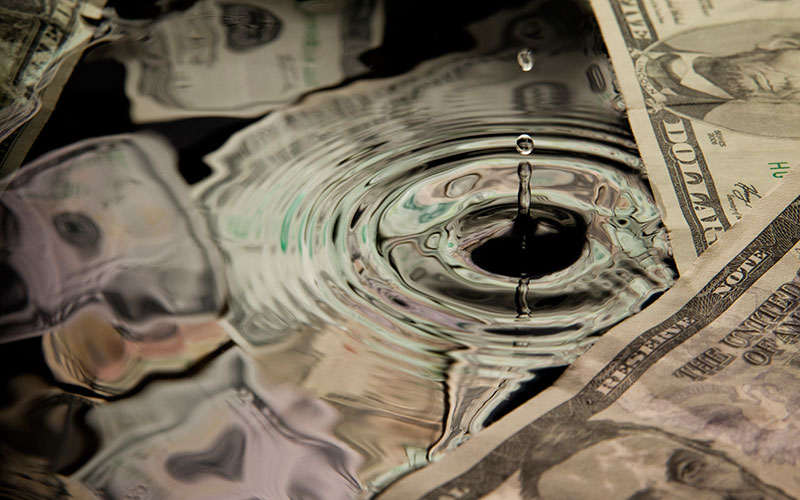 This colorful phrase has become part of popular jargon. It speaks to not getting as much money as you could, or missing an opportunity.
In Northeast agriculture, forestry and fishing, we observe a wide-range of profitability among individual operators, year in and year out. There are a variety of reasons for this range, but the key one is management. Without effective business management, you may be leaving money on the table. For all your hard work and investment in business assets, you want to be more profitable. Additional profits enable you to improve family standard of living, build your retirement funds, assist the next generation, reinvest in the business or to use however you see fit.
Estimates are that $600 million in profitability is missed each year (on $8.4 billion of gross sales) in Northeast agriculture, based on the gap between profitability of the 25 percent most profitable farms and the average of all farms. Even if my estimate is off by 50 percent, it's still BIG! I am a realist and I do not propose that improved management can move all that profit potential from "the table" to farmers' checking accounts. I am passionate, however, that we at Farm Credit East need to provide all the tools in our belt to assist in optimizing your profit potential.
It's no doubt difficult to relate to my industry estimate, so let's drill down to a more individual level. Based on the 457 farms in our 2016 Northeast Dairy Farm Summary, the Top 25 percent profit farms earned an additional eight cents of profit on every dollar gross income of milk sold compared to the "All Farms" average. Eight cents on every dollar! (Do the math for your own operation by multiplying gross product sales by eight percent.) Based on the financial information that Farm Credit East receives, I believe that eight cents/dollar is a reasonable estimate across all farm, forest products and fishing businesses here in the Northeast.
Over 100 years ago, the Farm Credit System was established by Congress to "improve the income and well-being of American agriculture" by providing dependable, affordable access to credit. In 1971, our charter was expanded to services that would assist farmers to better achieve their profitability potential. Here in the Northeast, Farm Credit East was an early and passionate adopter of offering services that would assist our borrowers in optimizing their profitability potential.
Today, we offer a long list of tools: record-keeping, CenterPoint accounting software, tax services, payroll, business consulting, benchmarking, Dairy Profit Analysis, Knowledge Exchange, GenerationNext, crop insurance, and of course, loans of all types. These tools are available to producers of all sizes and all industries across our territory.
Improving the income and well-being of American farmers, forestry producers and fishermen through loans and services: it's our Farm Credit commitment to you.