A Maine Perspective on Women in Agriculture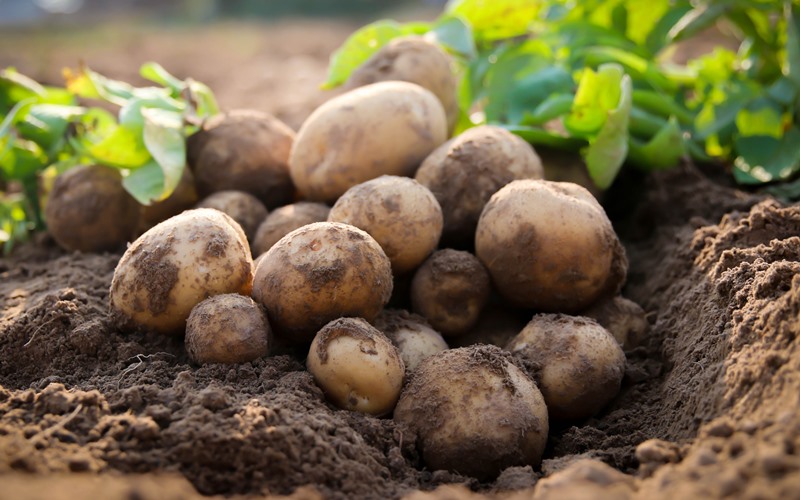 "Find a job you love, and you'll never need to work a day in your life." Mark Twain's quote is exactly how Erica Fitzpatrick Peabody is living her life after transitioning back to her family's potato farm in Houlton, Maine. Erica began her career as a corporate agronomist but, after 12 years, decided it was time to get back to her roots — farming with her father, Albert.

As we celebrate National Ag Day and International Women's Day during National Ag Week and Women's History Month, it's important to recognize the vital role Erica, as well as many women in agriculture, play on the farm and beyond.

Women's role in agriculture is evolving. Statistics from the latest national agriculture census show that women are increasingly becoming primary producers on U.S. farms. According to the 2017 census of agriculture, more than 36% of primary producers are women and the total number of female producers increased by more than 250,000 from 2012 to 2017. Women producers tend to roughly 388 million acres and account for $152 billion in sales.

Beyond the farmgate, women play a pivotal role in the growth and success of agriculture as well serving in a variety of roles for the businesses that support production, including finance and accounting. In my career as an accounting associate, I've seen the important role women play in business and as educators.

The important role of education hit home for me when I had the opportunity to educate students on where their food comes from through my involvement in Maine Agri-Women (MAW). Each year, MAW – in conjunction with Maine Ag in the Classroom – spearheads an effort to engage students on the fundamentals of ag production. MAW is an affiliate of American Agri-Women (AAW) that advocates and educates students about agriculture throughout Maine and supporting high school seniors with scholarships and lobbying on state and local issues.

As a whole, AAW is the nation's largest coalition of farmers, ranchers and agribusiness women with a vision of educating students, consumers and policymakers and advocating for agriculture. Each year, MAW members travel to Washington D.C. for the AAW legislative fly-in, where they meet with agencies such as the EPA, USDA, DOI as well as members of Congress.

From on-farm production to educating students and policymakers, I'm proud to support not only Maine agriculture, but the growth and success of Northeast agriculture, commercial fishing and forest products.

On National Ag Day, and International Women's Day, hear my story along with that of Erica Fitzpatrick Peabody and Nancy Wright.