Farm Credit East collaborates with American Farmland Trust on access to farmland for the next generation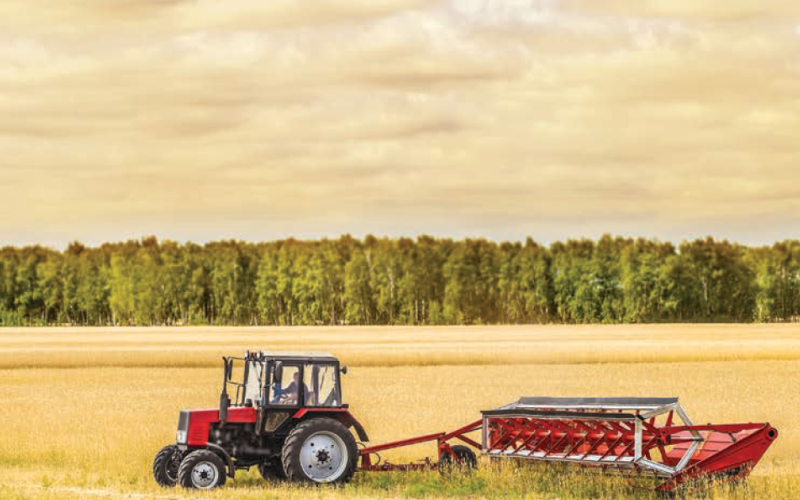 Farming has always been about stewardship of the land for the next generation. As the senior generation of farmers transition ownership to the next generation, these successive owners have a continued responsibility of stewardship. At Farm Credit East, we're in agriculture for the long haul, so keeping land in agriculture, supporting new and beginning farmers, and helping with generational transfer are priorities for our cooperative. In that spirit, we are pleased to support American Farmland Trust's (AFT) Farmland for the Next Generation project.
The Mission
Farmland for the Next Generation is AFT's nationwide project to develop curriculum to address the critical area of success for the next generation of farmers and ranchers to secure suitable land to start or expand their operations and maintain land in agriculture. AFT partnered with some of the nation's leading experts in land access and farmland transition to serve as an Educational Enhancement Team. This team includes staff from Farm Credit East who were key collaborators for the financial skills portion of the curriculum.
Working with an external evaluator, a curriculum designer and a series of national experts, AFT assessed existing curricula and resources to develop a comprehensive, new curriculum to build beginning farmers' and ranchers' practical knowledge and skills needed to gain access to land and secure land tenure. AFT's approach focuses on the required skills beginning farmers will need and not just on memorizing information.
AFT's curriculum addresses three paths to land access: leasing, purchasing and receiving land through inheritance or gift. It also addresses finding and assessing land and the basic financial skills needed to make informed land access decisions. Each module includes key competency and learning objectives and incorporates hands-on activities to reinforce new content.
The Inaugural Class
AFT selected 25 experienced agricultural educators and service providers from across the country to serve as the inaugural class of Land Access Trainers (LATs) to pilot the curriculum. More than 100 applications were received from trainers who wanted to test and validate the new curriculum with a diverse group of beginning farmers and ranchers. These LATs represent the start of a nationwide network to support beginning farmers and ranchers as they sort through the financial, legal and technical challenges of gaining access to land.
To date, AFT has delivered four in-person trainings to introduce the teaching approach and new curriculum to the LATs. A kick-off gathering was hosted in Denver, Colorado, in 2017 to initiate the network and review an early draft of the curriculum. Following this meeting, in-person trainings were held in Atlanta, Georgia; Albany, New York; and Louisville, Kentucky. The 2019 Louisville training provided a capstone experience where the LATs completed an exam to become the first AFT-certified LATs to deliver the curriculum to beginning farmers and ranchers.
In 2018, the LATs started to pilot and evaluate the curriculum to beginning farmers and ranchers, and this pilot with future land access trainers has continued this year. AFT has started to review the pilot evaluation feedback in order to make final revisions to the curriculum and certify new LATs within the growing nationwide network. Furthermore, AFT is currently working to make the curriculum, training modules and resources widely available to USDA, extension, beginning farmers and ranchers, educators, service providers, and AFT's Farmland Information Center (FIC).
The response to the program has been excellent. To date, more than 1,000 potential beginning farmers and ranchers have attended these land access trainings across the nation. This curriculum is important to the future of agriculture both here in the Northeast as well as nationwide, and Farm Credit East is pleased to be a partner in this project.