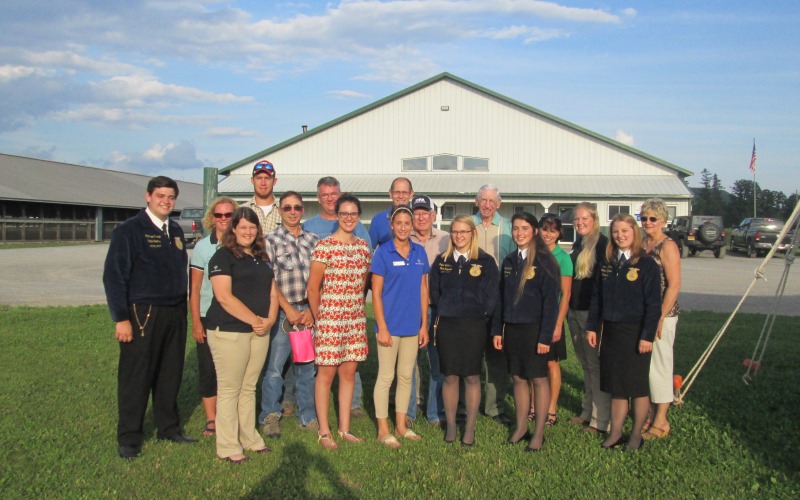 Educating the public about agriculture is important to Farm Credit East. Knowledgeable consumers who support agriculture are essential for the long-term strength of the Northeast agricultural, forest products and commercial fishing industries. At the same time, educating youth about agriculture is important to developing the next generation of ag business operators as well as future consumers. Farm Credit East supports agricultural education activities across our territory with both monetary contributions and staff volunteer efforts. Here are just a few of those activities.
Dairy Cow Birthing Center
One event Farm Credit East has been proud to support since inception is the Dairy Birthing Center, hosted by the New York Animal Agriculture Coalition (NYAAC) at the New York State Fair. This popular exhibit attracts more than a quarter million fairgoers annually and intends to explain modern farm practices. In addition to the monetary support Farm Credit East has provided to help develop this exhibit, staff members from various offices volunteer their time to share their expertise and passion for the dairy industry.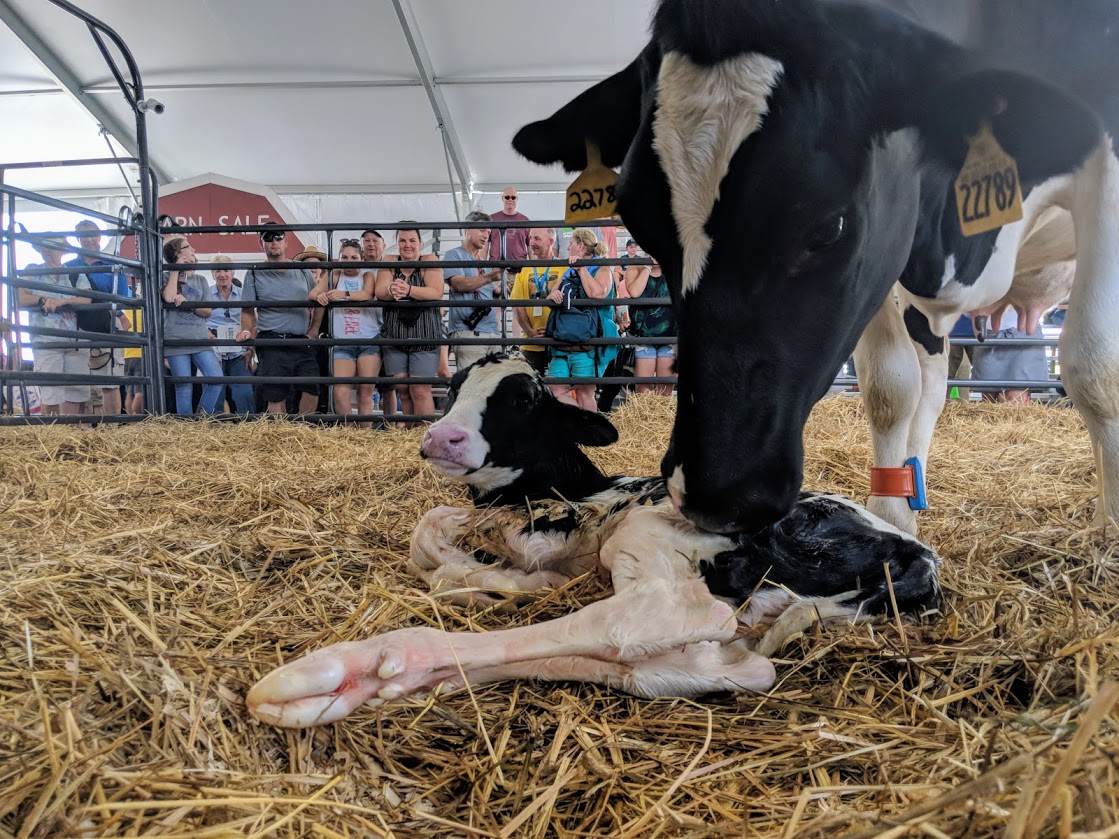 Batavia helps educate the public
To the Batavia staff, the Genesee County Farm Bureau Kinderfarmin' event is an opportunity to engage the county's future community leaders and workforce.
Each June, this event exposes students to everyday farm duties. Participants tour the milking parlor to learn about milking the cows and then head into the milk house to learn about how the milk goes from the farm to the grocery store. They also tour a free stall barn to learn about cow comfort and feeding and have the opportunity to make butter with the local dairy princesses.
As the volunteers see it, who better to explain agriculture and provide first-hand experience than the local producers!
As in past years, staff from Farm Credit East's Batavia, NY, office were happy to help out as tour guides, traffic control and were available to talk with students about agriculture.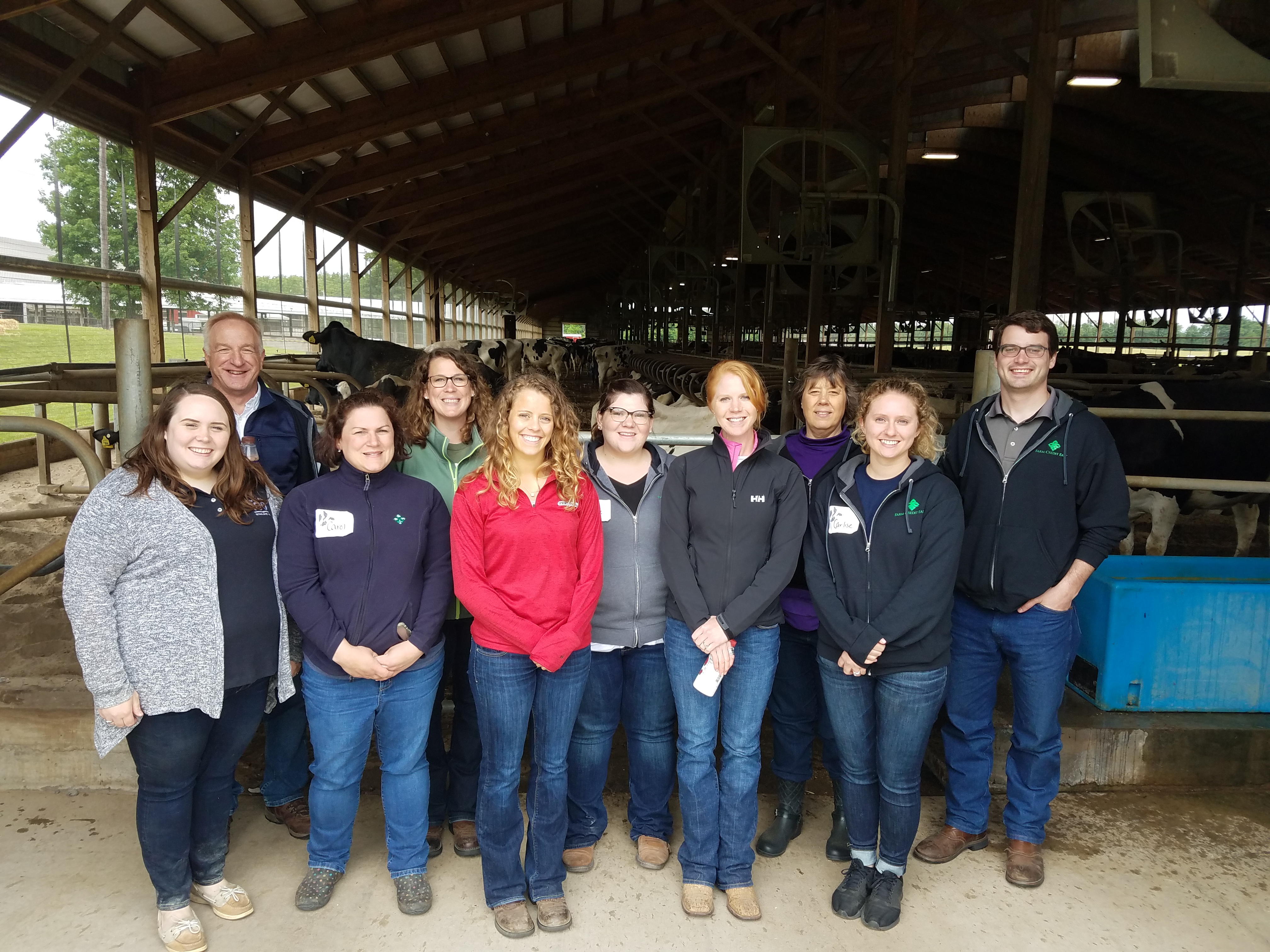 Cooperstown introduces students to ag
This year marked the fourth consecutive year that the Cooperstown, NY, Farm Credit East branch hosted the FFA Intense Conference. FFA Intense takes high school students from across the state on the road, exposing them to agricultural colleges and career opportunities in New York. Each year, the Cooperstown Farm Credit East branch schedules an afternoon of industry tours for the students and provides them with dinner. They've found this event a fun way to support FFA and expose students to Farm Credit East.
Cooperstown's strong customer base allows these tours to take place, giving FFA students a chance to see operations they might not have seen otherwise. This year, students toured a seed and fertilizer company, feed mill, and a diversified vegetable operation. Dairy farms, equipment dealers and other diversified farm operations have been toured in the past.
Some members of the office were involved in FFA growing up and appreciated the relationships they made through their experiences. Organizing this event is a way for them to give back to FFA for helping them reach their educational and career goals.
At the end of the tour, many staff remark how enjoyable it is to talk with the students about their interests, and are refreshed that many plan to pursue agricultural careers.