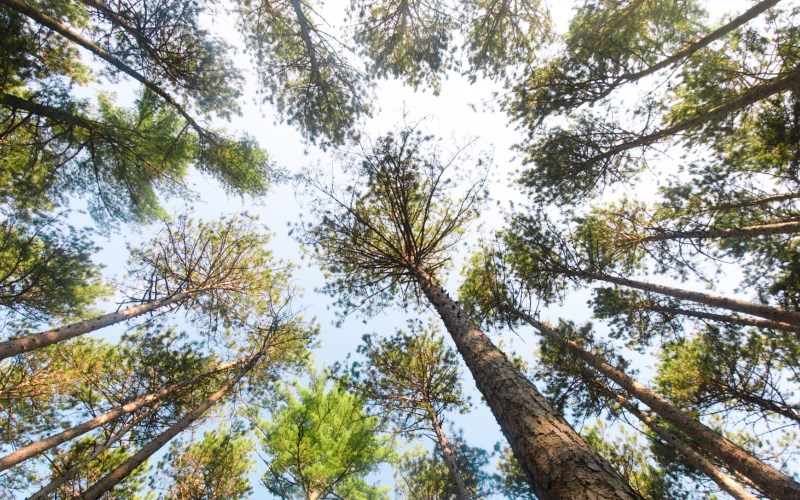 Arbor Day was founded in 1872 by J. Sterling Morton in Nebraska City, Nebraska. By the 1920s, each state in the United States had passed public laws that stipulated a certain day to observe Arbor Day. For many Northeast states, National Arbor Day is celebrated every year on the last Friday in April, which this year falls on April 26.
Communities around the U.S. observe Arbor Day by hosting educational demonstrations on tree pruning techniques, tree selection, tree identification and tree planting. Some communities hold ceremonies to honor local tree stewards or organize a "largest" or "oldest" tree search. Others plant trees or simply choose a public park or downtown area to clean up.
Trees in and around our communities are critically important – they help clean our air, contribute to a healthy environment and help keep our water resources clean. One large tree can provide enough oxygen each day for up to four people. Well-placed trees can cool homes, neighborhoods and even entire communities by shading buildings and streets and releasing water vapor into their air through transpiration. Trees also provide vital habitat for a wide range of wildlife.
Finally, trees are a good investment – every dollar spent on planting and caring for trees yields two to five times that investment in cleaner air, lower energy costs, improved water quality and storm water control, and increased property values. Not only that, studies have shown that people who can view trees from their homes or workplaces report significantly less stress and more satisfaction!
At Farm Credit East, we understand the importance of trees and preserving them for generations to come. This is why we work closely with partners in the forest products and nursery industries. This year, why not plant a tree of your own to celebrate Arbor Day?
Arbor Days in the Northeast
Last Friday of April: Connecticut, Massachusetts, New Hampshire, New Jersey, New York and Rhode Island
Third Full Week in May: Maine
First Friday in May: Vermont
State Tree
New York: Sugar Maple
New Jersey: Northern Red Oak
New Hampshire: Paper Birch
Connecticut: White Oak
Rhode Island: Red Maple
Massachusetts: American Elm
Maine: Eastern White Pine
Vermont: Sugar Maple