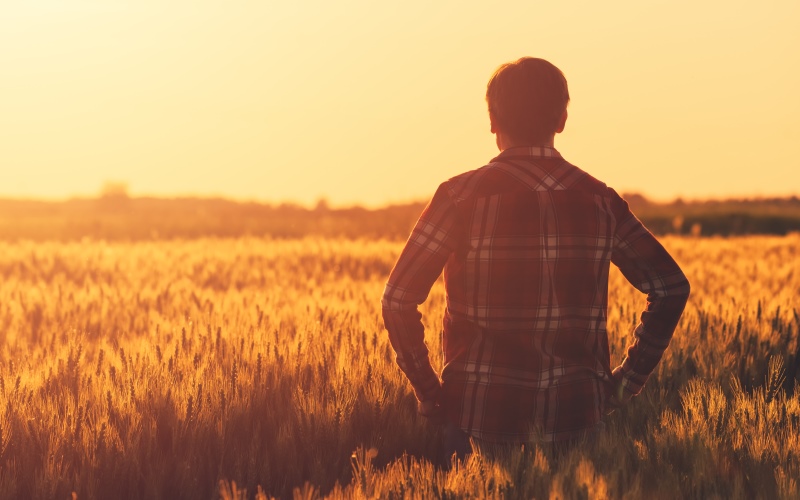 I'm sure many of you have heard Benjamin Franklin's famed advice, "those who fail to plan are planning to fail." In the fall of 2019, as incoming CEO, I traveled across the region visiting with many of our customers during our annual customer appreciation meetings and I laid out my plan for the cooperative. If there's one thing I learned during my first year as CEO, it's that a good plan incorporates flexibility and the ability to quickly change course.
This is a skill so many Northeast producers understand as you manage your business around market fluctuations and unpredictable weather. However, 2020 was a year that none of us could have planned for. These unprecedented times have exposed vulnerabilities in our businesses and also presented unique opportunities.
Here at Farm Credit East, we were fortunate to have the infrastructure in place to quickly pivot to virtual service, relatively uninterrupted. We were already planning to enhance our digital presence, but the pandemic underscored the need for a robust platform. In August 2020, the Farm Credit East board approved this strategic initiative which, over the next several years, will focus on providing an optimal experience for our customers.
While the vision for the cooperative I outlined as incoming CEO hasn't changed, our plan to achieve that vision has evolved, and will continue to evolve — as any good plan will — to ensure it is delivering on our customers' needs and expectations. As we embark on this journey, one thing I want to assure you is that our commitment to customer relationships remains unchanged.
The events of last year also shed light on areas where we can improve outreach both internally to expand our team and externally to grow our customer base. Farm Credit East aims to foster human equity in all facets of its business. As per our mission, we are committed to serving all those involved in the business of agriculture, commercial fishing and forest products, as well as rural homeowners, given they are creditworthy and meet eligibility requirements. In the year ahead, we will continue to seek opportunities to diversify our employee team and expand our customer outreach to engage more diverse communities.
While last year was certainly full of unexpected turns, know that your cooperative is only stronger because of them. Farm Credit East has the capacity to grow and adapt with our members, and the flexibility to pivot as necessary. I look forward to exciting things to come in the year ahead.