Big Data and Business Networks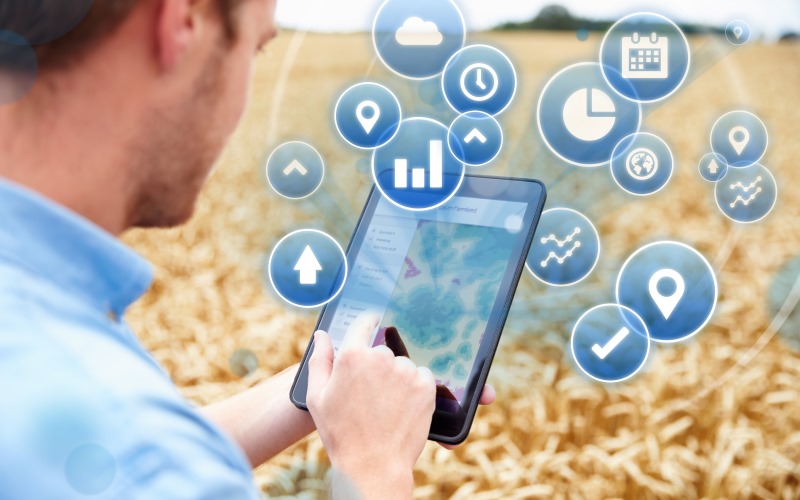 A number of companies are emerging in the area of big data, offering various services such as data, the ability to buy inputs online, expanded crop marketing options and other information. Some are offering multiple services and promoting themselves as a kind of "one-stop" provider. These companies claim to be able to help farmers cut costs, increase profitability and gain distribution options for their crops.
Some of these businesses provide farmers price information on supplies such as fertilizer, chemicals and seed, as well as sell crop inputs. Others offer crop marketing programs to help farmers gain distribution and connect directly with buyers of specialty or source-identified crops to generate higher margins.
Cutting across all of these startups is a rapid expansion in data. "Big Data" is a large part of this business model. These networks have the potential to offer farmers the opportunity to tap into data from thousands of other farmers and millions of acres across the U.S. and Canada, giving participants a comprehensive view of how their operations compare.
However, this comes at a time of great discussion and controversy regarding data; how it will be collected, privacy concerns, who owns the data and how it will be used? Despite the controversy, many farmers see great value in sharing data and accessing that of similar producers, and farm networks continue to grow at a rapid pace.
To view other articles from this series on technological innovations disrupting agriculture as we know it today, click on any of the following links.
The Ups and Downs of Vertical Farming
CRISPR: The Next Revolution of Plant Breeding?
From the Petri Dish to the Grill: Cellular Agriculture & Cultured Meat