The Lake Erie Concord Grape Belt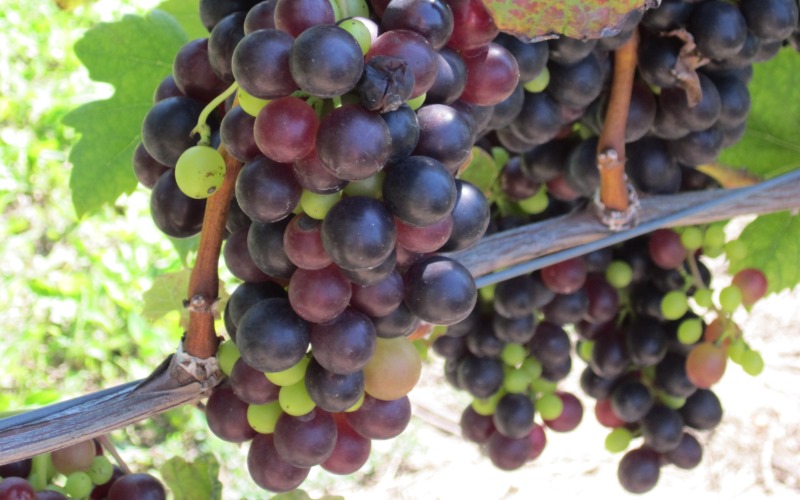 The Lake Erie Concord Grape Belt is the oldest and largest Concord Grape growing region in the world. The Concord grape is native to North America. It was first selected and propagated from wild seedlings by Ephraim Bull in Concord, Massachusetts in 1849. It was brought to western New York in the 1870's where climate, geography and soils proved to be very suitable to its production.
Since then, grape production in the region has grown to about 800 growers producing more than 150,000 tons of grapes on 30,000 acres of vineyards. The grape juice industry is currently experiencing an oversupply – there is more juice available than demand. Local growers have had two strong years of production at significantly greater than average yields. While the average yield is typically six tons per acre, in 2015 and 2016, many growers saw yields of as much as 8 to10 tons per acre.
The oversupply has put downward pressure on grape prices. The majority of the region's grapes are contracted to two main buyers – both cooperative-type organizations. Thus, the price of grapes is determined by the value of the juice that can be processed and sold.
The high yields experienced by many growers in recent years has helped to offset the lower price received. However, many predict a lower average yield for 2017. Concord grapes are a cyclical-type plant and thus there is usually a pattern to crop yields. Yields are impacted not only by weather and growing conditions, but also by their cyclical production trends. Between the typical cycles and last summer's drought conditions, lower yields are predicted for this year.
The buds have been counted in spring 2017 with varied results. Vineyards located in heavy soils along the lakefront are predicted to have average yields. However, most vineyards have a mix of soil types and high and low ground. There were five days of close to frost conditions in May 2017, which impacted growth in low-lying sections. That, along with limited wood growth due to summer 2016's drought, will limit production per acre in 2017.
The region has also experienced greater than average rainfall this spring. While this hasn't impacted the crops yet, growers are concerned with keeping mold at bay. Many are also keeping a close eye on expenses as they believe that prices will again be close to break-even for 2017. To reduce expenses, many growers have decided to use less fertilizer, do less trimming in early spring and use machine trimming.
The region's wine grapes have very positive expectations for 2017. Winemaking varieties that were damaged due to frost in 2014 are expected to have significantly improved yields in 2017. These varieties, while they represent a small percentage of the region's grapes, help to offset the lower prices commanded by Concords and Niagaras, and provide diversification to many of the area's vineyards. Wine grapes are sold to private wineries in Ohio, Michigan, Pennsylvania and New York.