Coronavirus Likely to Delay April 15 Tax Filing Deadline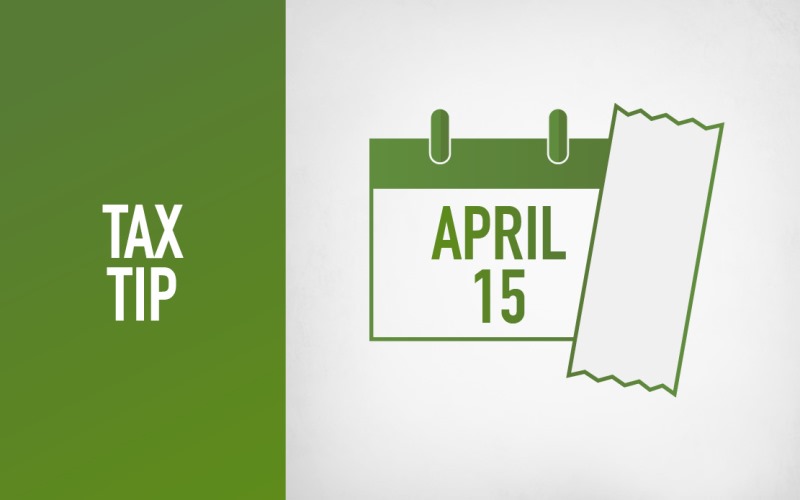 Last week, a group of bipartisan lawmakers from the House of Representatives wrote to Commissioner Rettig of the IRS urging the April 15 tax deadline be extended.1 They also urged Commissioner Rettig to look at providing relief from "certain filing and payment penalties for taxpayers and communities impacted by COVID-19."
Echoing similar sentiments, Treasury Secretary Mnuchin is recommending to President Trump that the IRS "delay tax payments without penalty or interest for 'virtually all Americans other than the superrich.'"2
It is important to note that although a delay is likely, no final decision has been made. Once a final decision has been made, Farm Credit East tax preparers will provide an update on what to expect.
The great news for Farm Credit East customers is that the cooperative's leadership team had the foresight in 2019 to make a strategic decision to convert to a new tax software. This software has moved the tax preparation process entirely paperless. As a result, virtually all tax preparers can work from home while continuing to provide the excellent service customers expect.
With the use of email, phone and video conferencing, customers will continue to have access to their tax professional regardless of their physical location. Likewise, with the use of secure email, customers with email capability will be able to receive their tax returns electronically. Post offices remain open as of March 17, however, if you do have email capability and have yet to deliver your tax documents to Farm Credit East, we encourage you do so by secure email.
With the events surrounding the coronavirus continuing to change rapidly, all of us at Farm Credit East believe we have an obligation to everyone involved to be a proactive part of the solution. If there's any way we can help, let us know.
*For recent actions taken by the IRS in response to the ongoing coronavirus, read "Tax Deadline: What You Need to Know."
---
1 United States, Congress, Committee on Ways and Means, et al. "Ways and Means Committee Letter to the IRS." Ways and Means Committee Letter to the IRS, 10 Mar. 2020. waysandmeans.house.gov/.
2 Rappeport, Alan, and Emily Cochrane. "Treasury to Recommend Delaying Tax Payments for 'Virtually All' Americans." The New York Times, The New York Times, 11 Mar. 2020, www.nytimes.com/2020/03/11/us/politics/treasury-irs-delay-tax-day-coronavirus.html.