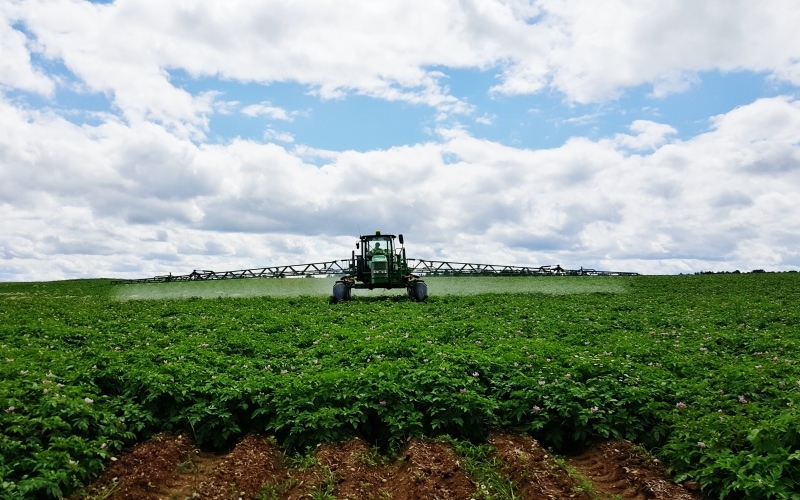 Farming can be a risky endeavor. There are many ways to prepare for and mitigate risks, and an important one for many producers is crop insurance. Northeast producers that have developed risk management plans that include a crop insurance policy have been better prepared for the recent weather and market volatility. A sound risk management plan allows producers to protect input costs, yields and market risks.
In 2017, Northeast producers purchased more than 21,000 crop insurance policies, protecting 2.6 million acres with $1.3 billion of protection in force. Many of these are the same Northeast1 producers that during 2012-2016, received more than $500 million in claim payments due to weather and market-related crop losses. Crop insurance payments can help stabilize the income on farms and provide the confidence and certainty needed to reinvest.
Crop insurance has evolved significantly over the past 10 years. With the development of the Whole Farm Revenue Program and country program expansions, the USDA Risk Management Agency is committed to meeting the needs of all producers. Crop insurance has also been enhanced to provide benefits to beginning farmers and organic producers by establishing organic pricing that is more reflective of their industry.
Support for crop insurance in the upcoming Farm Bill is currently strong and everyone has a stake. Crop insurance is reliable, actuarially sound, affordable, assists producers in investing and obtaining capital, promotes good farming practices and continues to be expanded to meet the needs of all producers.
An important step in preparing for the coming year should be to develop or review your risk management plan with your local Crop Growers crop insurance agent. Utilize their expertise by reviewing your business goals, business risks and marketing plan. With their assistance, you can feel confident that the plan you have in place is achievable. We wish you a successful year, and you can count on us to be with you every step of the way.
Crop Insurance in the Northeast
Northeast producers can purchase crop-specific coverage on 34 crops in the nine state territory.
In 2016, Northeast farmers purchased a total of 21,556 policies insuring 2.6 million acres.
Northeast farmers received $140.8 million in payments on $44.7 million in premiums paid in 2016, and since 2005, $1.03 billion in payments from $480.8 million in premiums.
Almost $1.3 billion of protection was in force in 2016.
The significance of these payments goes well beyond the farm gate, covering input costs and replacing income that would have been lost due to crop losses. These funds encourage additional investment on the farm, while supporting the local agricultural infrastructure, economy and workforce.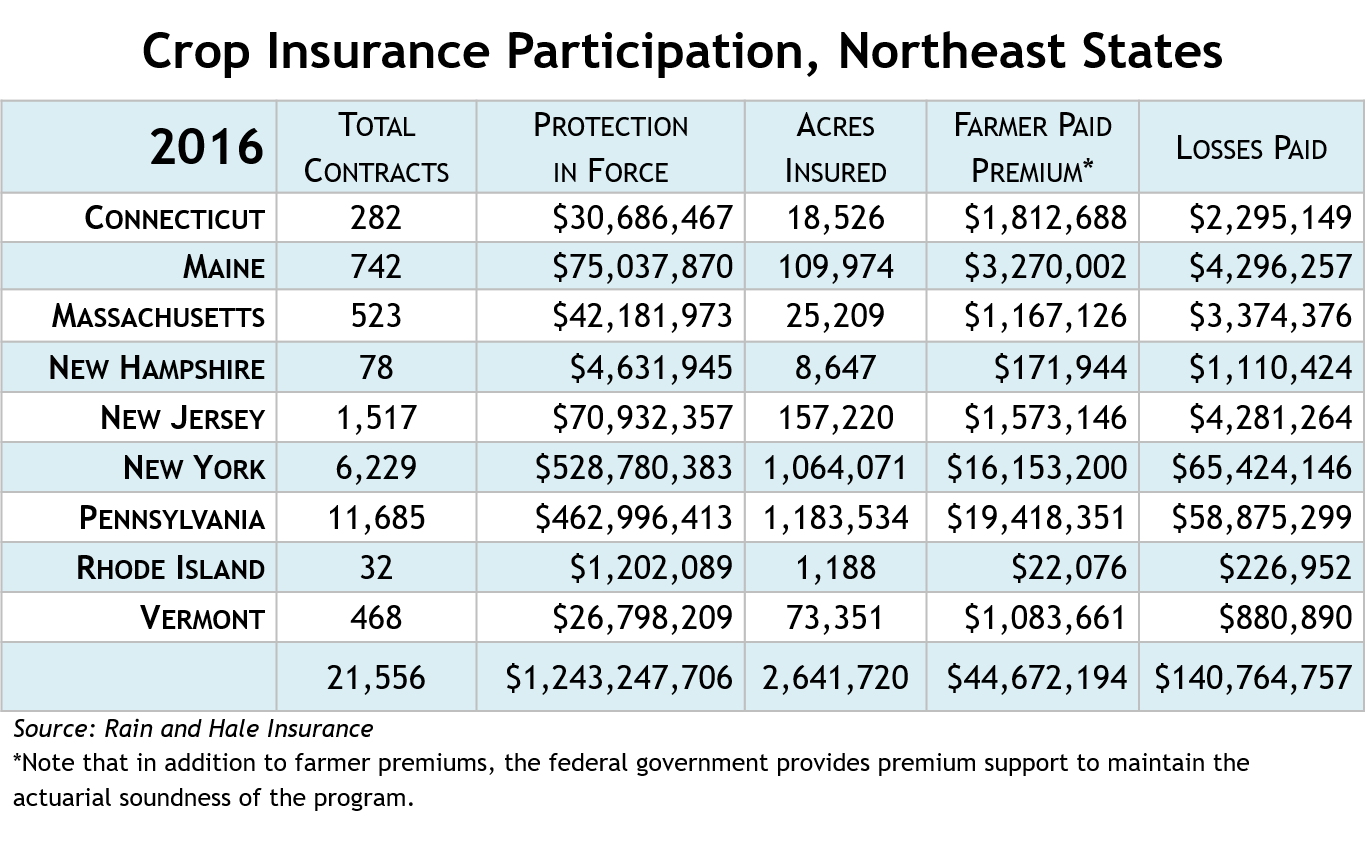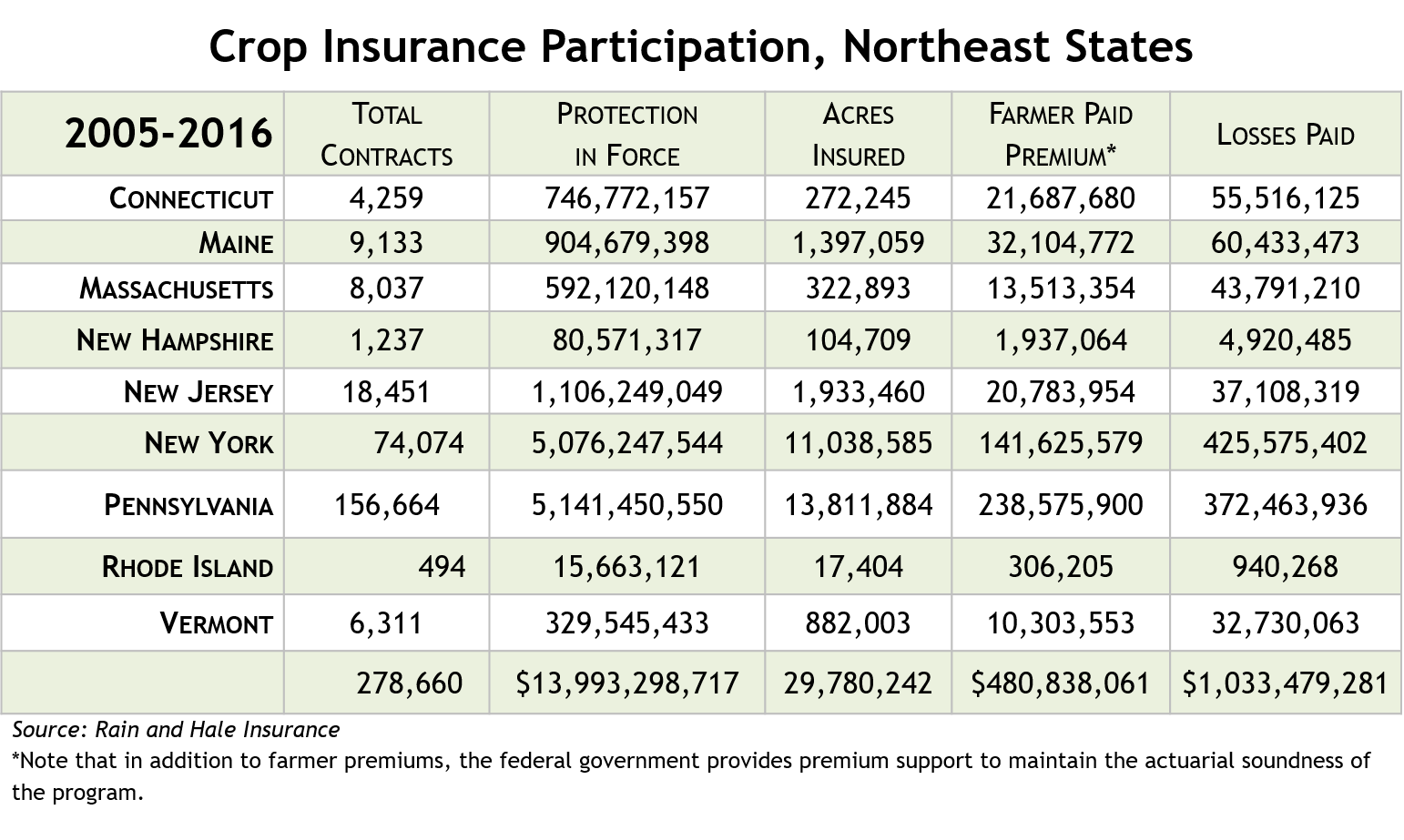 ---
1 Region includes PA, NJ, NY and New England