Northeast dairy producers can expect improved margins in 2017, but marketing challenges remain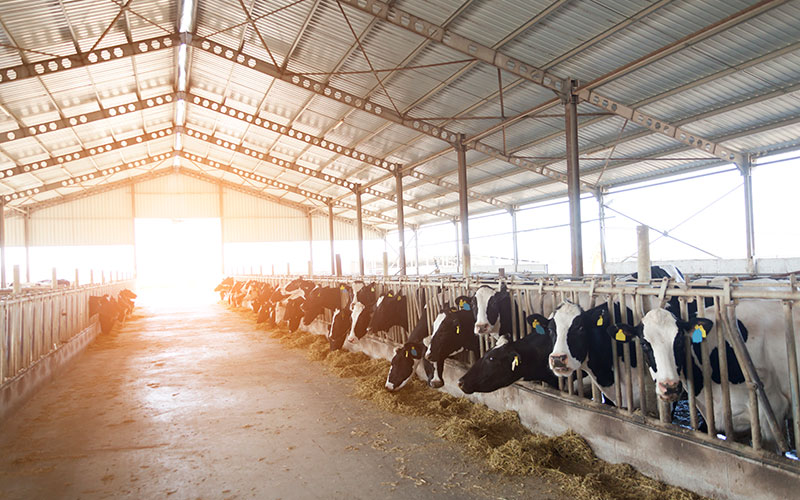 Domestic supply and demand for U.S. dairy products have experienced a number of high-impact trends over the last several decades. While U.S. demand remains robust, and farm-gate prices have been well above those seen overseas, marketing challenges remain in the Northeast, where supply has exceeded processing capacity at times.
Supply and demand
In short, the U.S. continues to produce more milk each year. Dairy cow production has increased by an average of 284 pounds of milk per year. This trend, coupled with increasing cow numbers, has resulted in growing supply. Increasingly, the U.S. dairy industry relies on exports as a market for this surplus production. As a result, foreign demand and competition from other exporting nations will continue to affect the U.S. dairy industry's profitability.
Another contributing factor will be reaction to changes in milk prices and farm profitability. High prices, such as those seen in 2014, were a market signal to produce more milk, and U.S. dairy farmers responded. Since that time, prices have fallen, but milk production remains high. With low feed prices in 2016, the year began with modest production increases and ended with the U.S. national milk supply about 2.5 percent above earlier year levels.
Domestic consumption was higher for cheese, yogurt and butter last year. Both cheese and butter consumption were up about eight percent per capita, with cheese hitting a milestone at more than 35 pounds per capita. Growth is projected in these areas for the coming year as well.
Fluid milk consumption, however, has continued on its downward trend and is one-third less than it was 40 years ago. This has been a particularly significant factor in the Northeast, where Class I, or fluid milk, is a large part of dairy consumption. Ice cream and other frozen dairy products have also declined.
World milk supply
In 2016, large exporting regions – the European Union, New Zealand, Australia and Argentina – had lower milk production for various reasons. While the U.S. All Milk Price was disappointing, in the $16-$17/cwt. range, prices overseas were dismal, at $10-$14. The range between prices isn't typically this large, but the U.S. has robust consumer demand to thank, absorbing significant quantities of our production, particularly in cheese and butter. It also resulted in the U.S. being the only significant exporter to see growth in milk production in 2016.
2017 dairy forecast
Forecasts suggest steady growth in the U.S. economy. This should support continued growth of domestic production and sales of dairy products in 2017. World production isn't expected to respond as rapidly to improved prices due to breeding programs, seasonality and other limitations, but it will respond in time.
The U.S. is in a good position to recapture export market share for cheese and butter sales, as world prices have converged with U.S. domestic price levels. The 2017 U.S. All Milk Price is forecast to increase $2.00 - $2.50 above 2016 averages and while certainly not a blockbuster year, farm financial results should show improvement.
Regional update
In the Northeast, statistical pay prices in 2017 are also likely to increase above 2016 levels. As a result, producers will likely see improved margins in 2017. But, this may also incentivize further increases in milk production, which has caused the region to bump against processing constraints in recent years.
Strong Northeast milk supply is exceeding regional demand and capacity. Over-order premiums to producers are being reduced. Some producers are receiving deductions or a loss of their markets entirely.
Overall, there is a disconnect between what's being demanded by markets and what's being produced by Northeast farmers. Dairy farmers may no longer be able to grow without regard to overall market demand and processing capacity. During 2017, we will continue to see Northeast processors, cooperatives and other market participants scramble to find homes for surplus milk.
Farm Credit East recently hosted our annual Dairy Outlook webinar which looked at the year ahead and what's coming in dairy economics, policies and regulations. To view the webinar, click to play below.