Go Beyond Net Income with the Dairy Profit Analyzer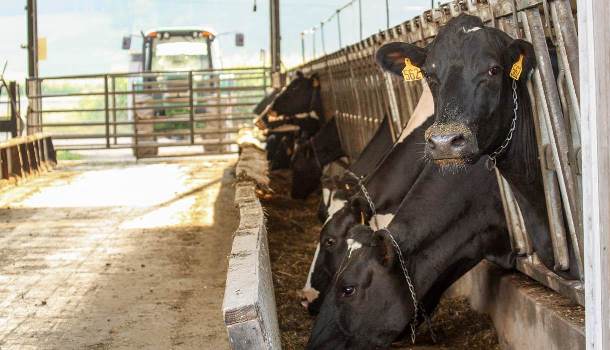 No one likes the uncertainty of milk price, and sometimes we think we'd rather not know. But realistically, understanding future projections is key to help plan for the future of your farm business. That's why Farm Credit East's dairy consultants believe so strongly in our Dairy Profit Analyzer (DPA) program.
Created by our consulting team, the DPA is a monthly budgeting tool to help dairy farms see real-time cash flow and accrual data. This program also applies seasonality to price, production and expenses to help a farm budget accurately.
The goal is to give farmers a glimpse into the future. But, there is nothing magical about what the DPA does. Rather, Farm Credit East consultants spend time with farm managers to coach them through accounting and cost of production data in real time.
The dairies that have been involved with the DPA for a while can vouch for what's in the numbers. Why? A lot of has to do with their experience with DPA's true, projected expenses. Good assumptions of milk price and detailed research of expenses and other industry trends help determine the projections. With good projections, we've helped farmers know and understand their rolling net cost of production and their rolling break-even milk price.
Another benefit of the DPA historical track record is that it allows budgets to not only be realistic, but very accurate. With this up-to-date information, farms can make decisions from month-to-month versus waiting until year-end results are calculated. For instance, by using data from the farms in the DPA program, we can pinpoint industry trends. We then use these trends to help farmers understand where they're on-trend with industry peers or where they're out of line.
Monthly meetings are best, but we understand they aren't always realistic. Many farms find it easiest to meet monthly through the winter and move to quarterly meetings when the busy season hits. On top of month-to-month decision making, the DPA is a great asset for future financial management. With an accurate projection of cash flow in the following calendar year, we can determine what to do with a surplus or how to fund a deficiency. It can bring farmers peace of mind to determine capital and funding needs for the following year.
If you're interested in looking beyond net income, and taking into account blended capital and operating payments, borrowings, and purchases, a Farm Credit East Farm business consultant would be happy to show you an example of how the Dairy Profit Analyzer may work on your farm. Contact your local branch office for more information.