Dairy's Contribution to the Northeast Economy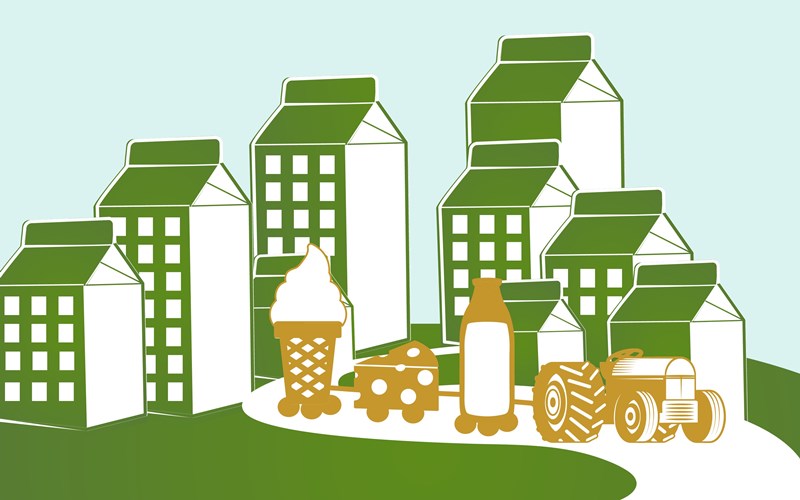 June is dairy month – a time to highlight the cheese, ice cream, milk, yogurt and other dairy products we enjoy every day – and a time to thank the farmers who produce them. Dairy foods contribute a unique combination of the nine essential nutrients people need in their diets; but their contribution doesn't stop there. This month we also recognize the economic impact dairy products have on the local economy here in the Northeast.
The new "Got Jobs?" campaign from the National Milk Producers Federation (NMPF), the U.S. Dairy Export Council (USDEC) and the International Dairy Foods Association (IDFA) is highlighting the dairy industry's role as an economic engine. The campaign incorporates the findings of the IDFA's DairyDeliversSM report which shows national and state-by-state economic impacts of the industry. According to the report, nationally, dairy products have an economic impact of $206.9 billion in direct1 output and directly employ over 977,000 workers. Farm Credit East's Northeast2 states make up more than 13 percent of the U.S. total with $27.5 billion in direct output and nearly 145,000 jobs.
The IDFA report also examines dairy's indirect economic ripple effect on the economy. If all sectors of the economy impacted by dairy are included, including suppliers and other induced impacts of dairy production in the region, Northeast dairy producers in the state's Farm Credit East serves support more than 381,000 jobs, $22.8 billion in wages, $79.0 billion in total economic impact and generate over $9.3 billion in taxes. Nationally, the report estimates the dairy industry supports nearly three million jobs with $161.2 billion in wages, $628.3 billion in total economic impact, while generating $64.4 billion in taxes.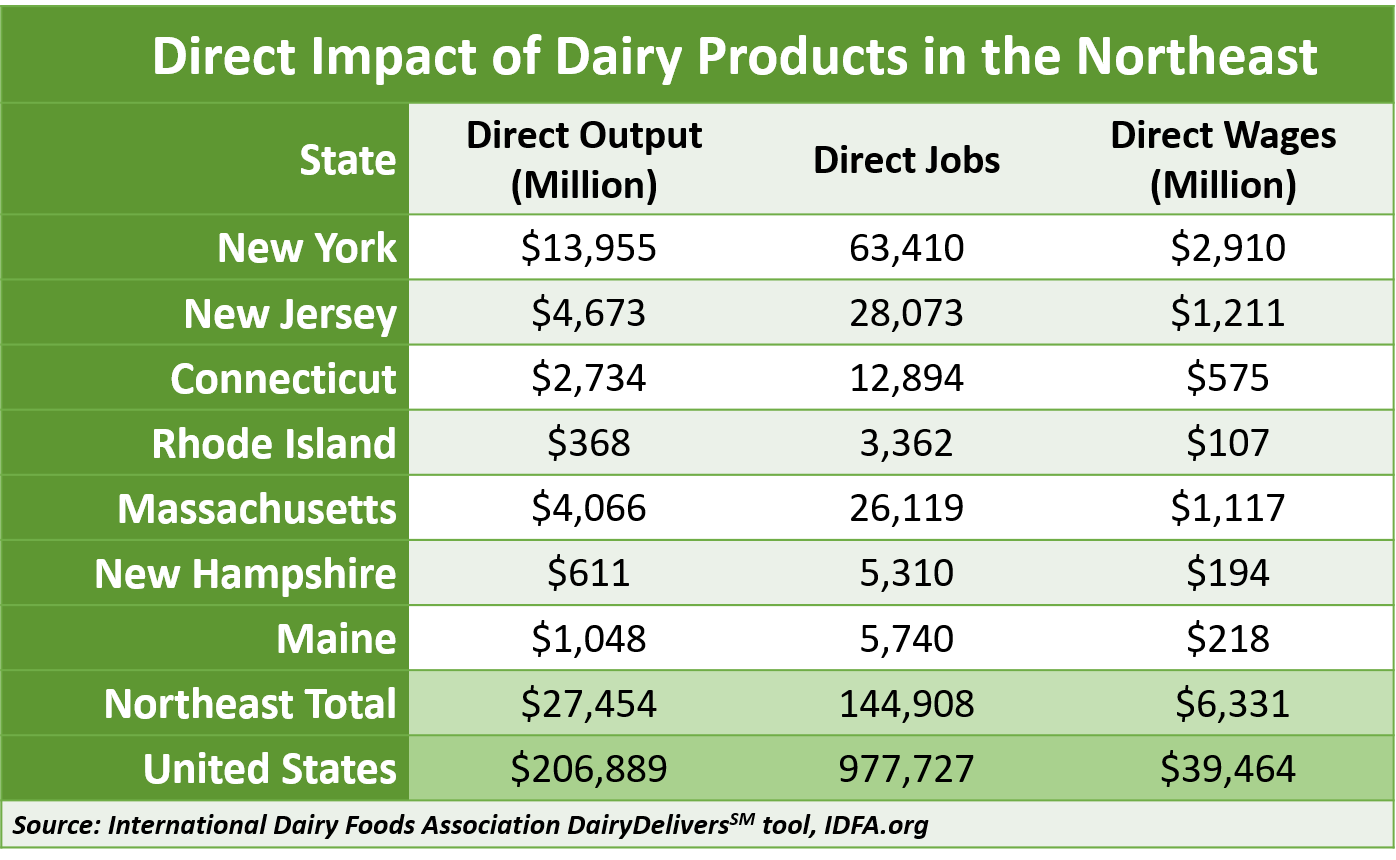 Dairy food manufacturers have a large economic footprint in Northeast communities and across the country. This #DairyMonth, raise a glass to our dairy industry and continue to support their efforts to provide the abundant, safe and affordable products we enjoy every day.
For more information about IDFA's Dairy DeliversSM tool, click here.
---
1 The term "direct" is the economic impact solely attributed to the industry; in the case of the dairy industry, this includes processors, wholesalers and retail.
2 States include New York, New Jersey, Connecticut, Rhode Island, Massachusetts, New Hampshire and Maine.