The Importance of Estate and Succession Planning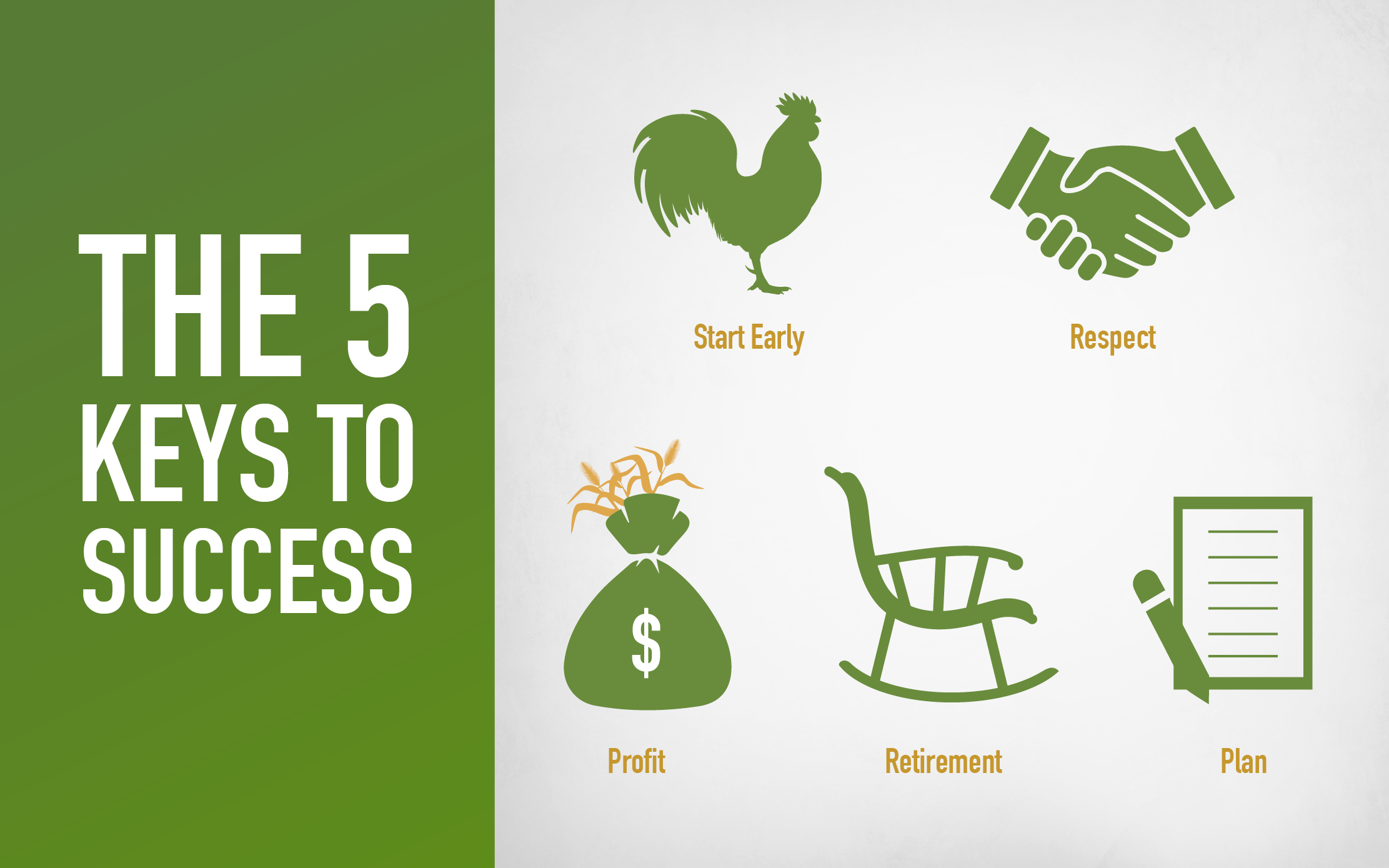 Estate and succession planning is a topic that is too often put off. But the cost to putting it off can be huge, and it puts the future of your family's farm legacy at stake!
Historically, federal estate tax has been a large motivator for estate planning, which takes 50 percent of your estate, in round numbers, over the exemption amount. A few years ago, that exemption was only $600,000 per person. Today, it's $5,490,000.
That's good news for farm families, unless tax isn't an issue for you. Then you may feel content to do nothing. But there's a cost to procrastination, and it could put the future of a family's operation at risk. To avoid an unexpected financial burden, let's identify the hurdles that stand in the way of getting started and five key steps to getting a plan in motion.
So what is the cost of procrastinating?
Even if your estate is well under the exemption, there is a huge price to pay from failing to plan:
Potential farm heirs leave the farm because they don't see a clear pathway to succession.
Farm heirs are not prepared to manage.
Farm successor's are not able to afford to buy out non-farm heirs.
A lack of successor or someone with the management skills that is able to step into the role, or an unaffordable buyout option often results in the farm being sold.
What keeps us from planning?
Some hurdles we can often relate to:
Dealing with mortality: We often feel succession planning means "my time is coming to an end."
Giving up control: The ideology of, "If I want it done right, I have to do it myself."
Equal versus equitable: The discussion of how to treat non-farm heirs in an equitable way can be difficult.
Lack of mutual respect: When senior and junior generations see things differently, they often feel disrespected and that delays progress.
Affordability concerns: Can the operation afford to support another family? How can we bring in the next generation and maintain profitability?
Lack of communication: Assuming that "things are obvious," so there's no need to talk about them.
Understanding these hurdles can help us to overcome them. Once they are recognized, the operation can effectively move towards a path for succession.
How do we plan?
Follow these 5 keys to successful planning:
1. Start Early! Here's a pro-active timeline:
When senior members are in their 30's and junior members in their teens, define and communicate a pathway to succession. This should include prerequisites like education and off-farm employment.
Then in 40's/20's, junior members should have entry level roles with accountability.
50's/30's – Junior members move into middle management with initial business ownership transfer.
60's/40's – Junior members now enter into senior management role with initial real estate ownership transfer. Senior members are moving into retirement.
2. Practice Mutual Respect – Check your ego at the door! Be open-minded to each other's ideas – both tried and true and new. Listen, provide positive feedback and focus on creating a culture of accountability.
3. Build a Profitable Business – First and foremost, avoid pessimism. Rather, build excitement and foster passion! Attitude drives results. Focus on long-term viability, be willing to make changes and take risks!
4. Define Retirement – Timeline is important so set a retirement date and stick to it! Figure out what your retirement needs are. Affordability should include retirement savings and well-structured buy/sell agreements.
5. Create and Implement Your Plan – Define a succession pathway, communicate it and follow it. An organizational chart is a great tool for defining roles. Use entities with affordable buy/sell agreements. Write your plan down! That helps ensure it is well communicated and makes all more accountable to it.
Don't go at it alone! Your internal team may include family successors, non-family successors and non-farm heirs. To maximize success, build an external team of advisors that include your business consultant, loan officer, accountant and attorney.

Farm Credit East has a team of experts that have worked with many farm families for generations. Contact us today.