FarmStart: Investing in Fresh Energy & New Ideas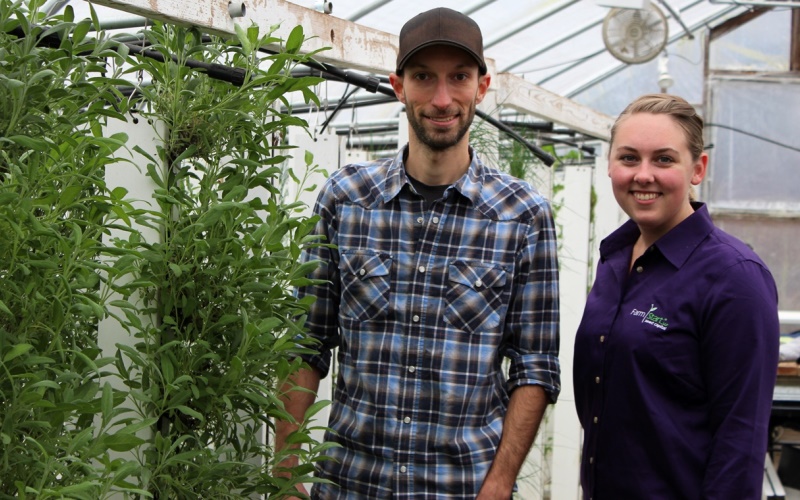 Starting a new business comes with its challenges – especially a new business in agriculture, commercial fishing or forest products. Many of these startup businesses don't have access to the capital needed for upfront expenses, such as land, equipment, building materials, etc., and some do not have the credit history or equity required for traditional lending. Additionally, many new business owners lack experience in business and financial management.
But the future of these industries is dependent on new entrants. That's why, just over ten years ago, Farm Credit East initiated FarmStart to help talented, hard-working individuals overcome some of these barriers to entry. FarmStart provides the capital and helps build the financial management skills that can make it difficult for young folks to get started in agriculture, commercial fishing and forest products. The program aims to give new entrants a healthy start in the industry.
The growth of the program since its inception speaks volumes to the strength of Northeast agriculture and the interest of young folks to get involved. Some young producers are joining existing operations, while others are starting up their own operation. These entrants are bringing fresh energy and new ideas to the industry, partaking in the full gamut of agriculture – from dairy farms to craft breweries, oyster farms and everything in between. Many are joining in the buy local movement to market direct to consumers.
Fable: From Farm to Table, FarmStart's 200th investment, is a prime example of the unique activities some of these new producers are undertaking. Intrigued by consumer demand for fresh, local produce, owner Tom Deacon entered agriculture two years ago. He was able to rent 16 acres in Ossining, N.Y. and makes efficient use of the land through vertical farming and hydroponics. The farm serves local restaurants, farmers' markets and a local hospital, as well as offering CSA shares for vegetables and eggs.
The FarmStart investment is helping Tom to expand Fable's reach and broaden production to meet a growing consumer demand. "I wouldn't be able to do what I'm doing without the help of FarmStart," said Tom. "Agriculture investments weren't even an option with other banks. FarmStart's capital will enable me to expand the farm – purchase beehives for honey, double the size of my chicken coop, add irrigation and grow my staff, so that we can hit the ground running at the start of the 2017 season."
Are you or someone you know interested in getting started in agriculture, forest products or commercial fishing? Contact your local Farm Credit East office today to get started. Learn more about FarmStart