FarmStart: Investing in Startup Ag, Fishing and Forestry Businesses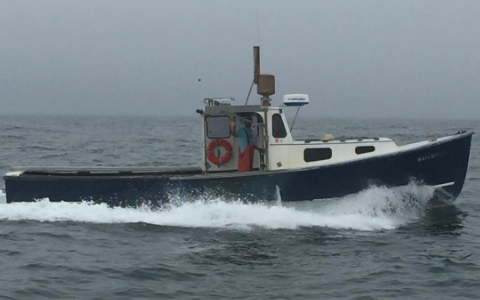 All startup business owners have their own, unique reason for how they cultivated their passion. Robert Stewart is no different. Growing up on Narrow River in South Kingstown, RI, cultivated Rob's passion for fishing. Living right on the river afforded Rob the opportunity to begin operating boats at a fairly young age. Today, with the help of a Farm Credit East FarmStart investment, Rob is a commercial fisherman. His mission is to provide a fresh source of wild-caught lobster, fish and clams to consumers across Rhode Island. Here's how he got started.
The start of a commercial fishing career
Growing up with such an immersed interest in fishing, it was natural for Rob to attend the University of Rhode Island where he received a Bachelor of Science in Fisheries Technology and Aquaculture. He started working on a commercial lobster vessel while still in college, and spent two years after graduation working offshore on various fishing vessels including draggers and lobster boats. He did this up until he decided to purchase his own skiff and a Rhode Island state multipurpose fishing license. This enabled Rob to fish offshore for flounder, seabass, scup and lobster during the summer and quahogs in Narragansett Bay throughout the winter.
The tipping point
After four years of fishing on his own, Rob was able to purchase a larger boat, permanently docked in Point Judith, RI, but he needed funding to invest in additional gear to maximize his time on the water. Rob turned to Farm Credit East looking to move his business ahead and was introduced to the FarmStart program.
When he first contacted Farm Credit East's office in Dayville, Conn., Rob and his wife, Hannah, were in a tight spot. They had just purchased their first home. With a shortage of equity (which was to be expected due to their recent home purchase and student loans), they were in need of a partner who was willing to invest in their passion and give them a shot.
The FarmStart fit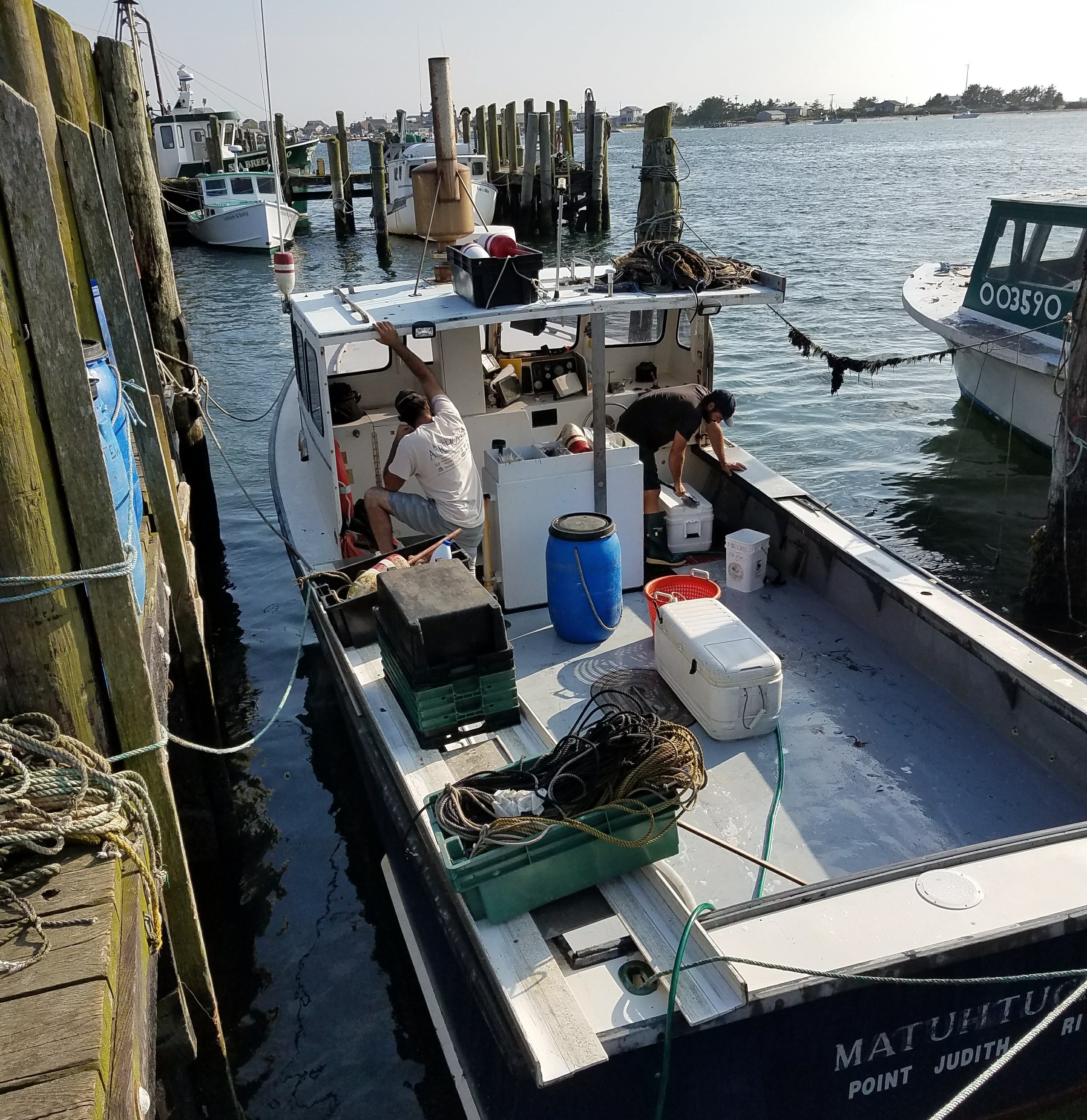 Rob had limited financial resources but showed a promise of success. The flexibility of FarmStart proved to be the right avenue. I've enjoyed working with Rob, listening to his concerns and working with him on creative solutions throughout his journey to success. This understanding has proved to be an invaluable asset to our ongoing relationship.
Rob says the biggest help to his business are the seasonal payments FarmStart offers, which aligns with his operation's cash flow.
Looking forward
FarmStart provided Rob with the working capital he needed at a critical point in his career, and I'm proud to support his efforts. Both Rob and his wife have shared their appreciation for the program as it gave them a chance to prove themselves in the industry and as a successful, viable business.
Looking forward, Rob sees himself becoming an advocate for the commercial fishing industry. He is active in many industry meetings to stay fresh on new regulations and to be present with his industry peers. He's not done growing, and continues to set the bar high to take advantage of further opportunities.
If you or someone you know is an entrepreneur in the agriculture, commercial fishing or forest products business – either getting started on their own or adding a new venture to an established business – and demonstrates work ethic, responsibility and follow-through, FarmStart might be the right fit. For more information, contact your local Farm Credit East office or visit FarmCreditEast.com/FarmStart.