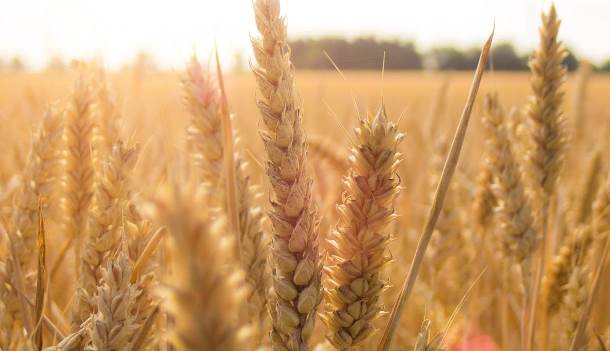 This spring, U.S. farmers planted four percent fewer acres in corn than the previous year's total of 90.0 million acres, and seven percent more soybeans — a record 89.5 million acres. This shift was largely due to the low returns projected for corn as the world deals with large supplies and higher profit potential in soybeans.
Domestic inventory of major grains, including corn, remains high, and South American growers harvested another record corn crop this season, contributing to a global abundance of grains and oilseeds.
Weather typically plays a major role in crop progress and yields; this year is no exception. As of July 9, 65 percent of the nation's corn crop was rated "good" or "excellent" by the USDA, compared to 76 percent similarly rated at this time last year. This is partly due to drought conditions in the upper Midwest and excessive rain in the eastern part of the corn belt.
In general, the recent USDA crop progress reports have been bullish for grains, but large inventories of old-crop grains have kept a lid on price gains. It remains to be seen what will happen when we approach harvest and bin space needs to be cleared for new crops.
While persistent low prices have not been good for corn growers, they have helped to spur demand in livestock, ethanol and export markets. In global export markets, Japan has seized the opportunity to stock up and become the leading destination for U.S. corn. Japan is now ahead of Mexico, where U.S. exports are down seven percent as that nation looks to South America to cover its supply needs amidst NAFTA uncertainty.
In soybean markets, China's seemingly insatiable demand for oilseeds has helped hold prices firm. China has exceeded last year's record imports of soybeans by 20 percent so far this year. So even with record large oilseed crops in North and South America, prices have held relatively firm this year. USDA expects that Chinese imports will continue, totaling a record 93 million metric tons (MMTs), up from 89 MMTs the prior year.
All-in-all, the outlook predicts close to cost-of-production prices for corn, and slightly higher margins for soybeans in the 2017 crop year. Northeast grower returns will depend on what happens with yields locally, as well as globally. If adverse weather continues in major growing regions, this may boost prices. However, if growing conditions improve, there is still time for crops to recover, so it may be another year of close to break-even for Northeast cash field growers.