Supporting the Northeast's future farmers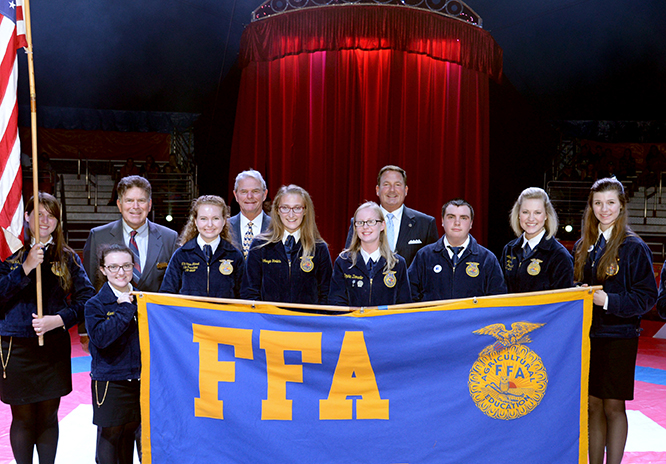 Agriculture remains the cornerstone to all civilizations and crucial to our daily lives. That's why Farm Credit East is dedicated to supporting all types of agriculture throughout the Northeast. We are committed to ensuring this vital industry is able to flourish for today's generation and tomorrow's, too.
As part of this commitment, Farm Credit East recently launched a Future Farmers of America (FFA) initiative. Its focus is on the future of agriculture through support of our local FFA chapters.
Nationally, the FFA is comprised of 649,355 student members in more than 7,800 local FFA chapters. Through agricultural education, FFA equips youth with the tools and skills necessary to become accomplished members of society. Learn more about the FFA.
As part of Farm Credit East's commitment to the next generation, we have committed $50,000 to provide scholarships to Northeast educators attending institutes offered by the Curriculum for Agricultural Science Education (CASE). CASE courses are offered in agriculture, food and natural resources, animal and plant sciences, food safety, environmental science, ag research and development, and more. Learn more about CASE. Farm Credit East provides scholarships, up to $1,000 per applicant, to support individuals who are passionate about their role as an agricultural educator. More information on these scholarships can be found here. View this year's recipients.
Additionally, Farm Credit East staff are dedicated to attending and sponsoring events hosted by various state and local FFA chapters, as well as offering resources to assist in their programs. Each year, Farm Credit East supports the eastern regional National Leadership Conference for State Officers (NLCSO), an annual event to train state FFA officers. In addition to funding support, a number of Farm Credit East staff judge the annual FFA Star Program, which takes place at the Eastern States Exposition (The Big E) to recognize the region's agricultural youth.
As an organization committed to the future of agriculture with a focus on building positive relationships, Farm Credit East will continue to support the FFA and encourage our region's youth as they aspire to become the industry's future leaders.