Financing the Northeast wine industry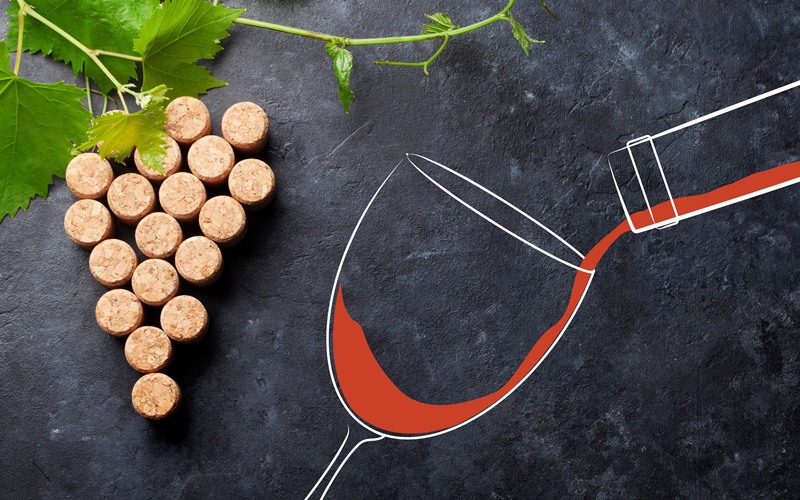 New York's wine industry has been growing drastically over the last few decades. The Finger Lakes area is the largest wine region in New York, with its 11,000 acres of vineyards across the hard-pronounced Seneca, Keuka, Cayuga and Canandaigua lakes.The cooler climate grapes produced from this region are fashioned into Rieslings and other specialty wines that have been increasingly recognized for their quality.
A 2012 study completed for the New York Wine and Grape Foundation estimated that New York grapes, grape juice, wine and other grape products provide 4.8 billion in economic impact and nearly 25,000 jobs.
This rapid growth, however, has worried some producers. Both new and established wineries alike are concerned about market saturation – especially since there doesn't look to be any signs of this growth slowing down. So, to put themselves on the map, many producers are focused on differentiation. This includes the types of wine served to the experience of a winery visit.
Farm Credit East works with the wine industry across New York and throughout the Northeast. We offer ag-specific consulting, lending and financial services, as well as a unique benchmarking program to help northeast vineyard and winery operators benchmark their businesses against industry peers, which is a key tool in differentiation. Our wide array of financing includes:
Real estate loans to purchase an existing winery, property to build a new winery or financing to expand.
Capital lines of credit to purchase equipment
Operating lines of credit to make sure you have access to funds to buy what you need, when you need it.
Leases for grape harvesters and winery equipment
What's the benefit to working with Farm Credit East?
At Farm Credit East, we only work in agriculture, so we understand the seasonality of income and set up payment schedules accordingly. Our flexible loan terms are beneficial to all of our customers, especially those just starting out in the industry. We know that vines don't start producing until a few years after they're planted, so we structure our loans as interest-only on the plants in the ground until the grape crop is produced. And as agriculture fluctuates throughout the seasons, payments are structured to match your cash flow.
A unique benchmarking tool we offer is our Winery Benchmarks program. Through extensive comparison of your business's winery information to its peers, this program helps producers to identify strengths and weaknesses, learn new strategies and marketing techniques, and find new ways to control costs and gain efficiencies. The program also grants your business access to an experienced consultant who will work with you one-on-one to establish objectives and a personalized action plan for improvements that will impact your bottom line.
Crop Growers, LLP also offers grape crop insurance to give producers a security net to protect their business from an early frost, diseased fruit or any other turmoils that Mother Nature can bring.
Finally, many wine industry producers use a wide variety of Farm Credit East's financial services, including tax preparation, consulting, payroll, appraisals and more. These specialized services help producers control costs, market products more effectively and ultimately capture more profit. You don't need a Farm Credit East lending relationship to be part of our industry benchmark or to use any of our financial management tools.
If you're in the wine industry, we'd love to chat with you on how we might be able to work together to benefit your business. Contact your local office today to start the conversation.