Forest Industry in the Northeast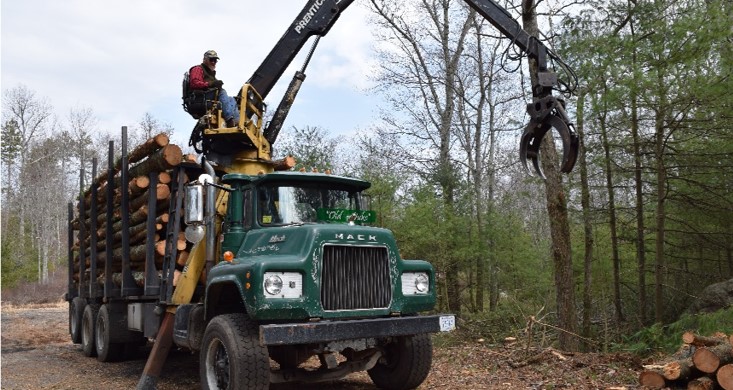 After a few years of market turmoil, the Northeast's forest industry is showing signs of stability and some real opportunities for growth. We're not out of the dark days yet – and in all likelihood we'll lose some mills that use low-grade wood in the next year – but the markets are providing returns for landowners and real efforts are underway to find the next generation of uses for our forest resource.
The forest industry is, of course, comprised of dozens of individual markets, each with their own influences and dynamics. However, when you step back, products fall into three categories – sawlogs (used to make lumber), pulpwood (used for paper production) and biomass (used in energy production).
Each harvest will have a different ratio of products based upon location, forest type, harvest prescription and past harvesting practices. Figure 1 shows data – both volume and value to the landowner – from all harvests in New Hampshire for the most recent tax year. Maine, New York or other parts of New England would show slight regional differences, but the differences would be small.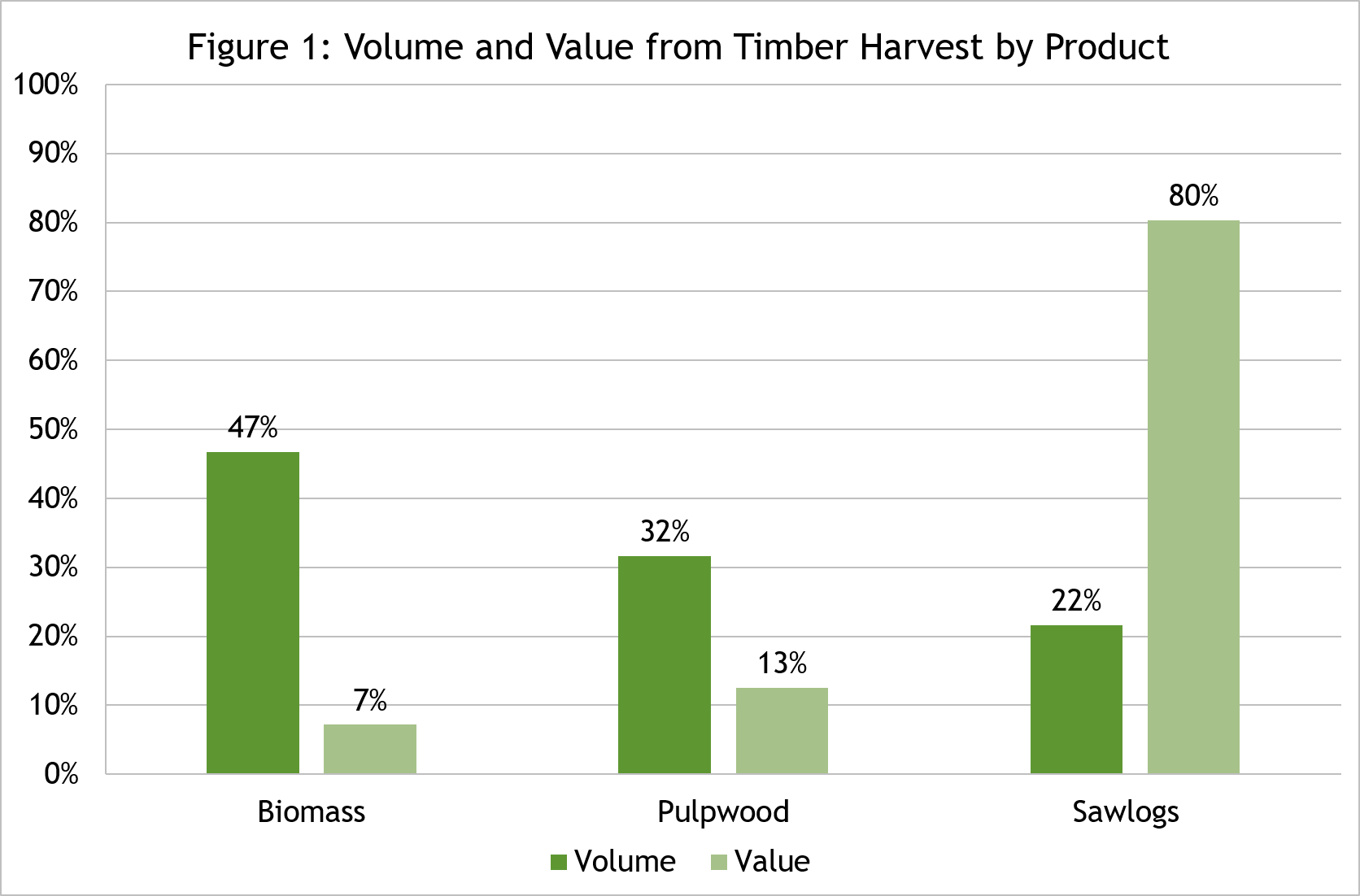 Let's start with sawlogs. By volume, this is the smallest category, representing just over a fifth of the total harvest. However, the stumpage landowners received from sawlogs amounted to 80 percent, or four-fifths, of the total income for landowners. That's important.
Sawlogs get turned into lumber. For spruce-fir, that's structural lumber, used in construction as structural lumber. For white pine and hardwoods, a range of uses include flooring, furniture and siding. Of course, there are applications that have nothing to do with construction – pallets, reels and boxes, for example – but much of the lumber industry grows and shrinks with construction. To understand how construction is doing, the easiest thing to do is look at housing starts, and those have seen a steady increase since the rapid crash that came in 2008. In the past year, we've seen over 14 million housing starts – more than double the same period in 2008-2009.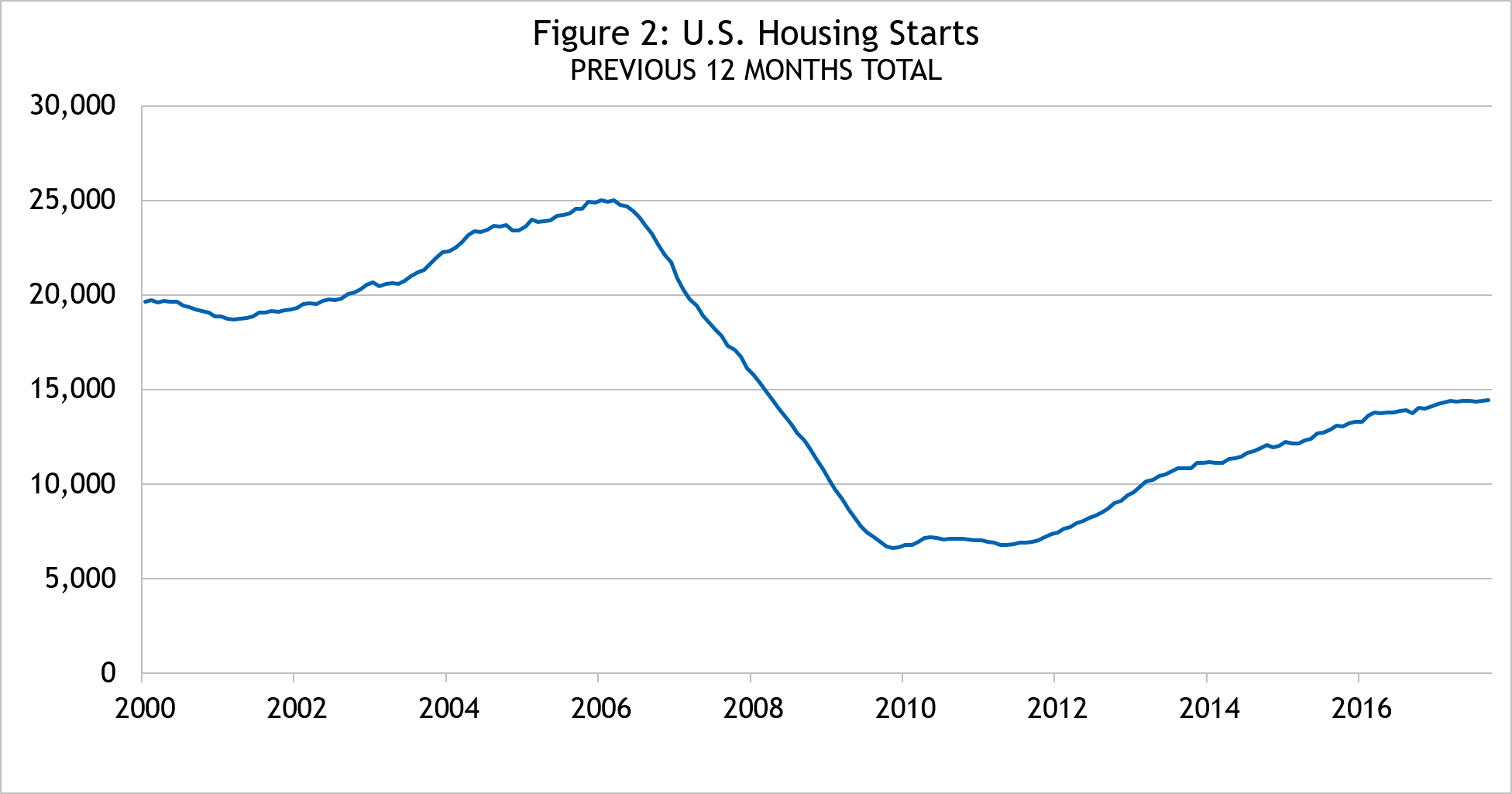 What that has meant for landowners and mills in the Northeast is steadily growing demand. Data from Maine, New York and regionally all show that sawlogs harvests are rebounding from the post-recession crash, and that sawmills in the region are increasing production. That's great for landowners, loggers and manufacturers.
Of course, sawmills aren't without challenges. We are seeing increased pressure from exports – including significant new demand from China for a range of species and products. While this can provide short-term benefits (in the form of more money) for landowners and some loggers, foreign competition can strain local mills, and make these anchors of the rural economy in the region less economically viable.
Some sawmills, particularly those producing softwood, are starting to have a hard time moving their residuals – which is necessary for continued operation. When a facility buys cylinders (logs) and sells rectangles (boards), lots of by-product is produced. The chips, sawdust and bark need to go somewhere, and loss of pulp mill markets – particularly in Maine – is starting to be a real concern for softwood sawmills as they make plans for continued production increases.
That brings us to pulpwood. In New Hampshire, it represents a third of the volume harvested and 13 percent of the stumpage to landowners. In Maine it might be a little more, in parts of Southern New England less, but the constant is that pulpwood is larger in volume and lower in value than sawlogs. Pulp mills have faced challenges, and since 2014 Maine has lost markets for about three million tons of pulpwood and chips annually; most of the market loss has been in softwoods. For landowners and loggers, this has represented a loss of critical markets for low-grade wood. While the market losses have been concentrated in Maine, the impacts are regional. Landowners and loggers in parts of Vermont, New Hampshire and Southern New England that only a few years ago were at the edge of a Maine mill's procurement zone, now find themselves too far away to economically sell wood to these markets.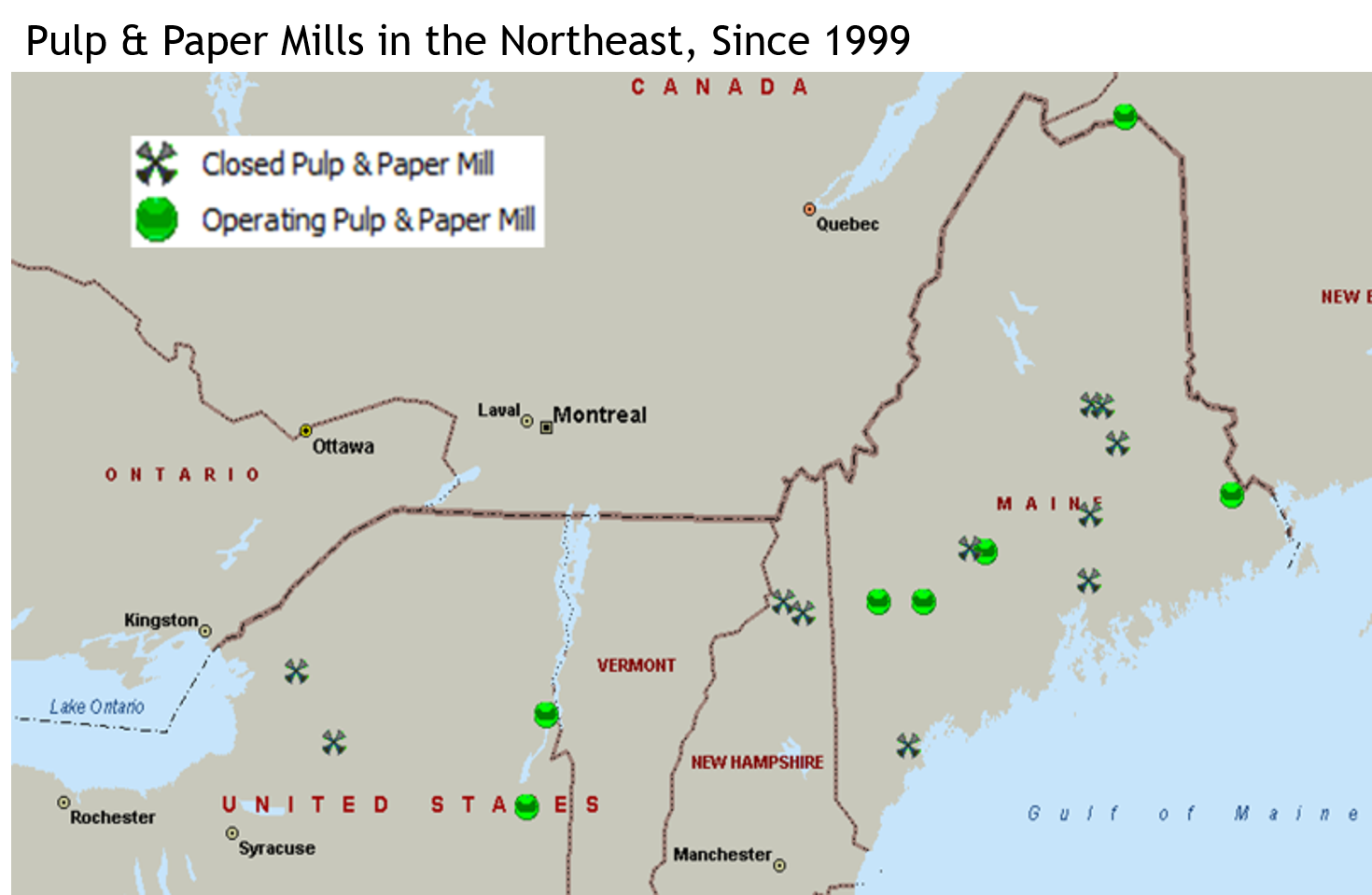 Biomass, used for the production of electricity, is important by volume, but in reality provides little economic return to the landowner. In New Hampshire, it was almost half of the harvested volume, but less than a tenth of the stumpage revenue to landowners. That doesn't mean it's not important – in fact the importance may be increasing in some regions as markets for pulpwood shrink.
Biomass faces some real economic challenges. Wholesale electricity prices – the prices that matter for power generators – have been in steady decline for the past several years. A combination of inexpensive natural gas and lack of demand growth have pushed prices lower, and there is no reason to think that will change any time soon. Some states are taking steps to support their biomass facilities – Maine is in the middle of two years of above-market payments to four biomass plants, and earlier this year New Hampshire modified their Renewable Portfolio Standard to bolster biomass until 2020. These measures are temporary, and will end. When they do, the economic viability of biomass plants – and thus the market for millions of tons of low-grade wood annually – will be in question.
While much of this this sounds bleak, all is not lost. Across the region, actions are underway to secure new markets for low-grade wood – replacing some of what has been or will be lost in pulpwood and biomass. A new facility producing bio-oil, a liquid fuel derived from wood, has been proposed in upstate New York. Maine industry leaders are working together to support existing markets and bring in new markets – biofuels, biochemical and biochar companies have all been in the state evaluating the significant forest resource, the robust logging infrastructure and the opportunities that lost markets have created.
The forest industry – growing, harvesting and processing wood – is undergoing profound change across the Northeast. Mills have closed, and many (if not most) will never re-open. While this can be disconcerting, the forest – upon which the entire industry relies – remains strong, adding volume. The forest – and the people that build their livelihoods from it – serve as the strong foundation for a changing industry.