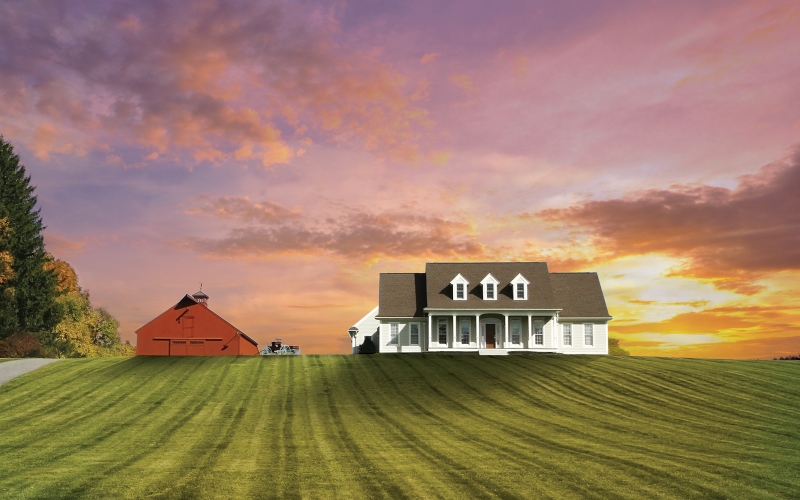 Since its 2005 inception, Country Living, the residential mortgage lending arm of Farm Credit East, has offered financing for rural communities, including loans for rural homes and construction, small farms, and land and lots. At the time of Country Living's founding, Farm Credit East leaders saw a niche market that was largely underserved, since the unique characteristics of rural properties, such as acreage and additional structures, were not serviced by traditional lenders. The Country Living loan program helps fulfill Northeast rural residents' dream of living in the country.
Broad customer base
One of the biggest misconceptions of this unique program is that you need to be a farmer to get a Country Living loan. While we do serve full-time farmers who are looking to buy a residential home on or near their farm property, we also serve individuals just looking to buy some land or build a home in the country, or folks who have plans to do some farming, but it may not be their primary source of income.
We make it personal
Country Living mortgage specialists work from Farm Credit East branch offices and serve the association's entire Northeast territory. We don't outsource our mortgage services. This ensures that you'll work with a local representative throughout the process. Our centralized process and underwriting lets us efficiently move your loan from application to closing.
Rest assured, we don't do everything in person. We offer an easy online application process at CountryLivingLoans.com. But, we are still here to offer a personal touch that comes along with a local mortgage specialist.
The Northeast is a perfect fit for what we do
While the Northeast may be thought of as a population hub, it contains more rural areas than many realize. It's no secret that those living in urban settings are sprawling out into the countryside to claim their piece of open space. The diversity the Northeast offers is a perfect fit for what we do to help folks achieve their dream of living in the country.
To get in touch with us, visit CountryLivingLoans.com