2017 Agricultural Economic Outlook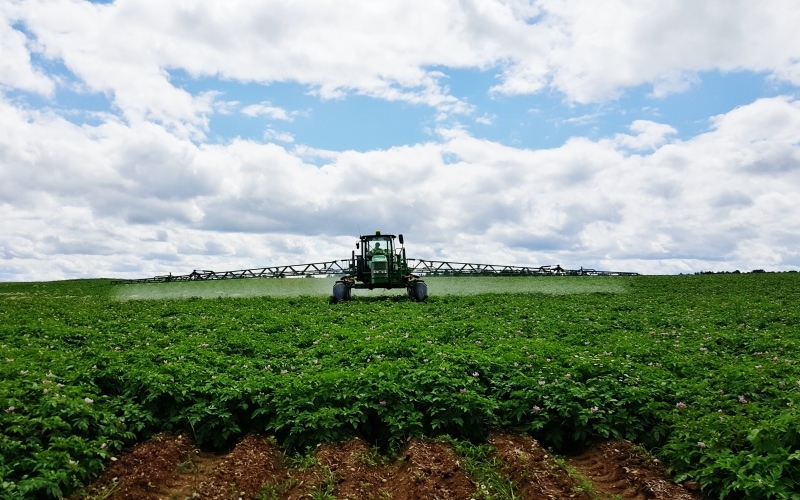 Coming off several years of reduced farm income, Northeast agriculture is looking forward to better results in 2017. A number of factors combined to produce diminished financial returns across multiple ag sectors in 2016, and we are looking for modest recovery in the year ahead.
Having said that, Northeast agriculture is extremely diverse, and each industry sector has it's own story. Here's a breakdown of some of the key segments:
Perhaps the most significant ag sector in the Northeast is dairy. Milk prices have been in a multi-year slump, which has hurt producer earnings in this sector. After peaking in 2014, earnings fell sharply in 2015, and further still in 2016. 2017 promises to bring moderate recovery in the form of somewhat higher milk prices. Profits will not return to the highs seen in 2014 anytime soon, but we should see somewhat better earnings for Northeast dairy farms in the coming year. This is a result of moderate feed prices and world supply and demand coming into better alignment, due to decreasing production in Europe and Oceania, and increased buying from major importers.
Cash field crops, such as corn, soybeans and hay, are in a similar situation in that they are in a multi-year period of weak prices. As always, weather – both globally and locally – will be a big factor in earnings for cash field crop producers. In 2016, a serious drought impacted much of the Northeast. This, on top of low prices, made for a disappointing year. In 2017, given the high level of existing grain stocks, global weather will be a big factor in determining market prices, but barring a major economic or weather event, expectations are for grain prices to remain below the peak of 2010-2013.
The Greenhouse and Nursery sectors have been a bright spot in the agricultural economy, and should continue to be so in 2017, as long as the U.S. economy continues it's slow-but-steady upward trajectory. Increased consumer spending and a recovering housing market have made for several good years for the green industry.
Timber is a very diverse sector, and the economics of each aspect of the industry do not always track together. Both softwood and hardwood lumber prices have risen over the past year, but pulp, paper and residual markets remain depressed. The fortunes of loggers have been largely linked to the areas they work in and the markets they serve. In general, the further north one goes in Maine, the worse the market conditions have been, due to mill and plant closings.
Cranberry and juice grape growers continue to struggle with an oversupplied market and low prices. Apple growers had a challenging year due to adverse weather conditions, first with a late spring freeze, then later with an extended drought. Prices have been good for newer varieties, but weak for older types. 2017 is expected to be a decent year for apple growers if the weather cooperates.
Fresh market vegetable growers are generally doing well, with strong demand for locally-grown product. Potato growers in northern Maine are seeing strong yields and prices.
Finally, there's commercial fishing; lobsters and scallops are doing well with strong catches and good prices, while groundfishing continues to struggle under limited quotas.
Farm Credit East's Knowledge Exchange continues to track these industries and market trends, and the impact they have on Northeast producers. We'll continue to provide industry updates throughout the year, as well as reports, webinars and other Knowledge Exchange articles on timely topics and information important to Northeast farm, forest products and commercial fishing businesses.