US Economy Picks Up Steam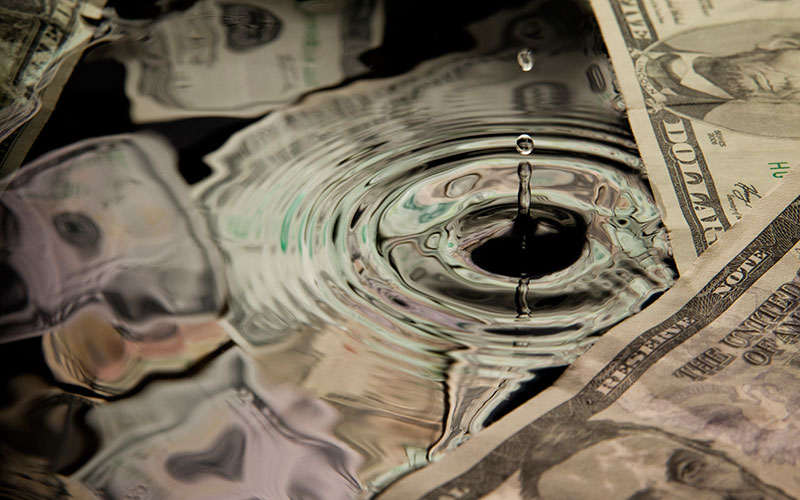 The United States economy looks robust at the midpoint of the first quarter. Growth in the U.S. gross domestic product (GDP) averaged 2.6 percent for 2017, according to the Department of Commerce's most recent estimates. This represents a significant acceleration of economic growth from 1.5 percent in 2016. GDP growth is projected to continue to strengthen through 2018.
America's expanding economy is having a number of impacts. One of the more significant is the tightening of the labor market. The official unemployment rate fell from 4.8 percent in January of 2017, to 4.1 percent in December. Job growth averaged a healthy 171,000 per month for 2017, compared with an average of 187,000 in 2016. Many employers report having to look more aggressively for workers as the nation approaches full employment. Over the year, average hourly earnings rose by 2.5 percent.
The improved economy was also reflected in consumer spending and sentiment. The Consumer Confidence Index was at 123.1 in December, only slightly below November's 17-year high of 128.6. This compares to a value of 113.7 at the end of 2016. That high level of consumer confidence has translated into increased consumer spending – a key component of the overall economy. Consumer spending increased by 5.3 percent in December, year-over-year.
Inflation has picked up somewhat, as might be expected with a more robust economy. Consumer price inflation, including food and energy, increased to 2.1 percent for 2017, slightly above the Federal Reserve's target of two percent. In response to this and a tightening job market, the Fed made three interest rate moves over the course of 2017, bringing the Federal Funds rate to 1.50 percent, resulting in a prime rate of 4.50 percent. Projections indicate that the Fed could make two or three more 25 basis point moves in 2018.
The housing market remains relatively strong. While still well below peak levels, housing starts averaged 1.2 million for 2017. The S&P/Case-Shiller 20-City Home Price Index rose by 6.6 percent last year.
In welcome news for exporters, the U.S. dollar declined in value somewhat against foreign currencies in 2017. The dollar had a trade-weighted index value of 88.9 in December compared to 95.4 one year earlier, representing a decline of just under seven percent. While this should help support agricultural exports, improving economic conditions in the U.S. relative to other major trading partners will likely limit the dollar's drop in value.
Globally, economic growth is expected to continue its momentum going into 2018. The overall world economy is projected to grow by 3.0 percent in 2018. Advanced economies are expected to show increased growth at 2.1 percent, while emerging markets are cooling off, and estimated to grow by 3.8 percent, lower than in the past. China, long a leader in global economic growth, is projected to see growth slow from 4.2 percent in 2017 to 3.9 percent in 2018.
Slowing growth in the developing world, along with rising agricultural productivity, has contributed to a global glut of commodities. While trends of population growth and a growing middle class in the developing world support a long-term bullish outlook for U.S. agriculture, in the near term, many commodities markets are expected to remain soft. USDA long-term projections indicate reduced farm income through at least the next crop year before global food and biofuel demand equalizes with supply, and farm incomes begin to slowly rise.