Financing Northeast Agriculture: What Does a Lender Look For?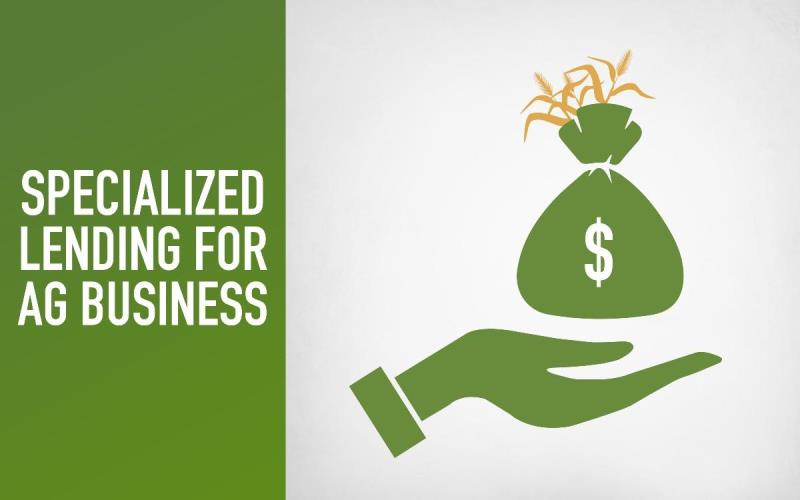 As the weather warms across the Northeast, producers are gearing up for another growing season. As they strategize for the year, financing will be a crucial piece of their plan. Farm Credit East can provide the unique lending options Northeast agriculture, commercial fishing and forest products businesses require. So to begin this credit relationship, what is important for Northeast producers to know?
Financials are key
Whether it's existing customers completing their annual renewal or a new customer, financials are key. This includes providing an income statement to show earnings and a balance sheet showing financial position. The amount of financial information required will vary depending on the request. If it's a relatively small request, less information will be required than a larger business with a bigger request. If a new customer, it's important to provide a few years worth of earnings.
As a lender evaluates the loan, he or she will take into consideration earnings history, the balance sheet and the present financial condition to understand the overall financial picture and assess if it makes sense moving forward. We want to be sure that producers can draw enough money to make a living and meet all of their obligations.
A lender will also look at how much margin for variance there is in the financial plan and the amount of experience a producer has. We'll pull a credit report to see how financial obligations have been handled in the past.
What's your plan?
A lender wants to understand what it is that you're asking for and your plan for how it will work. The plan doesn't need to be in any particular format just as long as the lender can understand your vision and how you're going to achieve it. For example, if you're looking for an operating loan, what is it that you're going to be cropping? What will the inputs be? What's been your historic yield and what is your predicted yield for this growing season? How will you price and market the product? Will this plan generate enough revenue beyond just covering the expenses?
These are all important variables for a lender to understand. We want to see that producers have thought through all of these factors and that the assumptions are reasonable so that they don't wind up in a tight spot.
The lending relationship
The key to a strong lending relationship is open communication between the lender and the borrower. It's important for the lender to really listen to what the producer is saying to understand their plans for the business. I recently worked with a new borrower in the beginning stages of his cash crop business. He's honest in telling me how each year he's looking for new ways to do things better. He's constantly seeking input from his support network and suppliers. He has crop insurance and realizes that without it the business might be in trouble.
It's the little things like this, in listening to his plan, that makes me feel better as the lender. I understand that he's proactive in figuring things out. He understands that he can't control the weather and that having crop insurance is what provides him the protection so that he can farm another year and continue to build his business.
Specialized Lender
The benefit to working with Farm Credit East is that we understand agriculture – both the pluses and minuses that come along with it. We have a greater knowledge base as to how the industry works and can provide guidance.
For example, the startup business I'm working with, both he and his wife have full time jobs as he builds this part-time farm business. He's bought a lot of equipment, so he has some debt, which results in some risk. As a lender, I'm analyzing how I can offset this risk. Because he is a startup, we worked together on a FSA loan guarantee on both a long- and short-term loan to offset that risk. FSA guarantees can be an effective tool when farms are getting started or if an unexpected roadbump causes difficult financial times.
With that being said, it still comes back to listening to the producer and developing a relationship. As I mentioned, this beginning farmer has bought quite a bit of equipment and he understands that he needs to make the most of these assets, so he's doing some custom work for different people. He sees how he can spread his equipment cost by helping out other farmers and also generating some additional revenue to pay for the equipment. Again, his proactive mindset and keeping me informed builds confidence in the relationship and in his new business.
Another benefit to working with a specialized lending cooperative like Farm Credit East is our patronage program. We are owned by the people that we lend money to. So as long as we're making a profit, our borrowers share in those profits. That's quite unique.
We also offer financial services that can provide additional support for customers' businesses. We have staff that can help them with their payroll, records or taxes specialized to agriculture. If they're setting up a business entity, we have consultants that can help. We also provide crop insurance as an additional resource to manage risk.
We're a relationship lender, so our customers and the relationships we develop with them are at the core of our business. While we have turnover like in any other business, we also have quite a lot of tenured staff that are familiar with the businesses we work with and can help out if necessary to provide consistency in the relationship.
And we have a great track record of working in agriculture, commercial fishing and forest products. We're not in and out of the industry and we won't suddenly have a change of heart and stop lending to agriculture. Our more than 100 years of serving only agriculture, commercial fishing and forest products businesses speaks for itself.
So as the Northeast kicks off another growing season, the Farm Credit East team is here to help. To learn more about the competitive rates and flexible terms of our credit options, give one of our local, knowledgeable and experienced lending experts a call today.