GenerationNext seminars help prepare tomorrow's Northeast ag leaders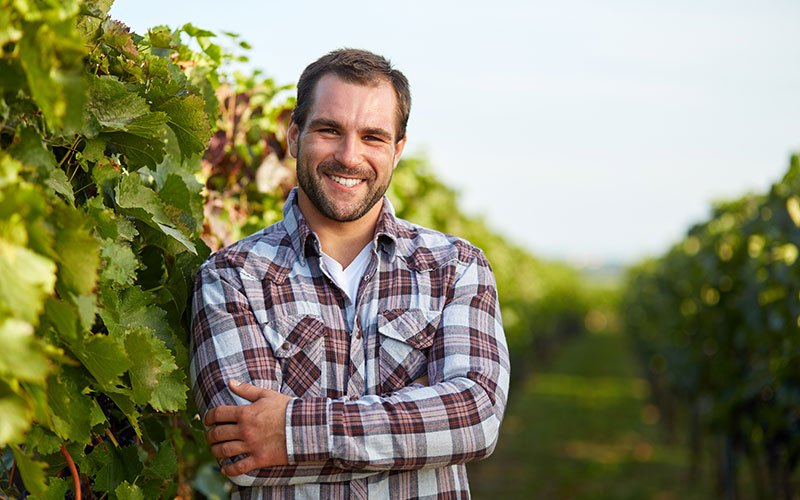 As important as education is to building the next generation of northeast agriculture leaders, it's just as important for young producers to learn to apply that education to their industry. That kind of experience and training is a major part of Farm Credit East's GenerationNext program.
Targeting producers between the ages of 20 and 35, the GenerationNext program features seminars throughout the Farm Credit East region on critical agriculture business topics. Though the specific topics covered in each of the seminars vary depending on the producers in attendance, they center around core themes like management styles, financial analysis and risk management.
If the meeting room is filled with young and beginning dairy farmers, for example, that specific GenerationNext seminar may focus more on traditional profitability topics like budgeting and benchmarking, whereas if attendees are more focused on the retail side of an agriculture business, content may focus on topics like human resource management and networking. In short, each seminar is tailored for the specific audience in attendance.
Who attends?
Those attending GenerationNext seminars represent the genepool for the industry's next generation. Large and small farmers alike attend the seminars; some are part of multi-generation family farm businesses, while others may be recent college graduates looking for the right sector of the industry in which to develop a footprint.
Despite this kind of diversity, one trait is shared: GenerationNext attendees are looking to develop leadership roles and responsibilities in the industry to move it into the next generation.
Another common thread among GenerationNext seminar attendees is the aspiration to learn how to apply education directly to the industry. That sometimes takes experience, and instructors and presenters work to forge connections between attendees' education and real-world experience.
Some attendees may, for example, have a limited grasp on some of the specific financial management aspects of operating a farm, like managing working capital, equity and labor. Part of that means recognizing how personal tendencies work best with different management styles.
Why is this important?
Today's younger generation faces a tough row to hoe in entering an agriculture industry where new players typically struggle to find opportunities to grow and develop a presence. Every generation has a different approach to business management, and sometimes differences between the senior generation and the one just establishing itself can pose a challenge.
That's why it's important for young and beginning producers to take advantage of programs like GenerationNext to learn how to best work across generations to affirm their commitment to the industry and build on their abilities to effectively take the reins when called upon to do so.
At Farm Credit East, it's our goal to help prepare the next generation for leadership in agriculture through programs like GenerationNext. Are you interested in attending an upcoming GenerationNext seminar? Find out more here.