Green Industry Outlook: The paradigm has changed; now what?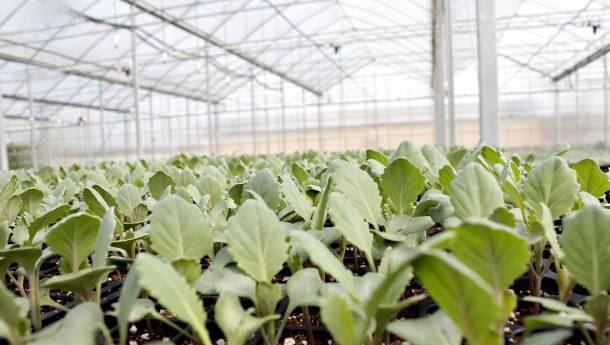 Much of the green industry economics are driven by demographics. The Baby Boomers, who have been the lifeblood of the green industry, are rapidly retiring and starting to downsize. Their major spending on home and garden is largely behind them. Following them is Generation X, who tend to garden a little less and are fewer in number. However, in the coming years, we will see Millennials, currently the largest living generation, come into their home buying and nesting years. This bodes well for the industry. Still, if you average across generations, only about 42 percent – less than half – of the population, has purchased plants.
That may sound somewhat discouraging, but the flip side of that equation is that 58 percent of the population is an untapped market. There is tremendous room for growth. The challenge is getting that 58 percent to appreciate the aesthetic, as well as the functional benefits, of plants and landscapes.
The Value of Plants
Ultimately, whether the economy is good or bad, people still manage to afford what they want. People will pay for things that increase the quality of their life. We have the opportunity to educate the public about the value of plants.
Plants are more than pretty. There are economic, environmental and health/well-being benefits to plant exposure and acceptance of green infrastructure. Plants address a huge quality of life issue.
What about functional benefits? As an industry, we cannot simply rely on the retail sector to talk about the particular benefits. We need to have a strategic alliance between growers and retailers to make sure this message gets out there. For example, point of purchase materials providing "Did you know?" benefits and other integrated marketing efforts.
Bottom Line:
Demographic trends are working in our favor
Plants enhance people's quality of life
We have an opportunity to help solve societal issues and deliver tangible benefits
We have all of these things working for us, but is the economy going to be the spoiler? No; BUT, we have to consider the following.
Economic Indicators
Do not assume correlation: Stock market performance does not equal economic performance. Consumer confidence does not equal economic performance.
Our current annual GDP rate of change has been averaging two percent. This may not sound amazing, but keep in mind, we're a 19 trillion dollar economy. Even before the great recession, we could expect some drag in sales because of the number of people declining in the workforce and the aging of our customer base. Consumer spending is about 70 percent of GDP; so the consumer is an important driver of our economy.
If there is one number that you should look at each month, what would it be? The Conference Board's Leading Economic Index is a forward-looking indicator of how the economy will be doing 9-10 months down the road. Currently, this indicator suggests that this spring will see an uptick in the economy's performance (holding all other things constant, of course!).
The housing market is a big factor for the green industry, and things are looking up. Housing starts have increased, spending on remodeling is growing, and people, in general, are investing in their homes again. If landscape remodeling follows the same trend as remodeling activity (which is growing), this could be an additional value proposition to customers. Spending on landscape improvements increase property value $1.09 for every $1.00 invested – one of the best home improvement payoffs. Even though millennials are delaying home buying, the green industry will still grow, just maybe at a slower rate.
When will the next recession start?
It looks like we're a ways out from our next recession. There are several indicators one can look at, among them is the "yield curve". An inverted U.S. yield curve occurs when the 10-year treasury note yield is lower than the three-month treasury. Other indicators include the aforementioned Leading Economic Index, and the Chicago Fed National Activity Index. As we look at all of them, we see little indication that a recession is coming any time soon.
Business Reflection
Reflecting on the ups and downs of the industry, we have seen good and bad times, and the bad times have indeed been rough – we've seen a lot of people have to leave the industry. Not because they were poor growers or had poor quality products, but because their financial management was lacking.
You need to have a business contingency plan in place. You need to work with your lender to make sure you have adequate working capital and cash reserves. Many growers became far too leveraged during downturns and were unable to make ends meet when it really counted. Managing cash, equity and inventory are critical in the green industry.
For a deeper dive into the 2018 green industry outlook, listen to the recording from a recent webinar hosted by Farm Credit East. Texas A&M's Dr. Charlie Hall presented this webinar, providing his take on the current situation and what we have to look forward to. Watch the webinar recording.
---
Farm Credit East Disclaimer: The information provided in this communication is not intended to be investment, tax, or legal advice and should not be relied upon by recipients for such purposes. Farm Credit East does not make any representation or warranty regarding the content, and disclaims any responsibility for the information, materials, third-party opinions, and data included in this report. In no event will Farm Credit East be liable for any decision made or actions taken by any person or persons relying on the information contained in this report.