A Changing Landscape for Greenhouse and Nursery Growers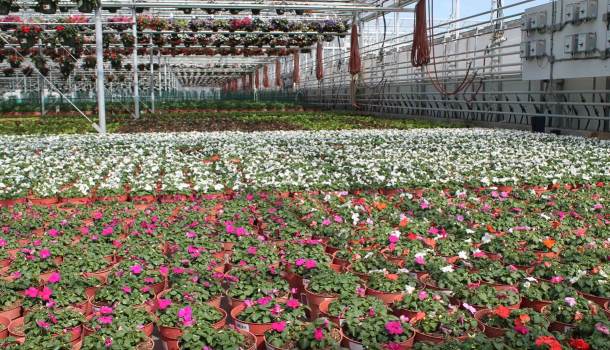 For today's nursery and greenhouse growers, it's not enough to simply produce beautiful plants and flowers, in peak condition, at the right time and cost-effectively. Growers must also deal with uncontrollable weather conditions, insect and disease issues, and labor challenges. They must also meet increasing consumer and buyer demands.
In 2016, demand and pricing held generally steady for greenhouse growers. Some areas were impacted by drought conditions and watering bans, but overall the Northeast green industry had a good year. The nursery industry saw improved revenues and profits over the prior year, and as housing markets recover and the general economy improves, the industry should also experience economic improvement. Energy costs remained moderate, helping keep production costs in line, but some growers are facing increasing costs to accommodate buyers' expectations.
Big box chains continue to be the primary sales outlet for both greenhouse and nursery producers. Growers who sell to them often must enter into vendor-managed inventory (VMI) arrangements. These major retailers are increasingly demanding more services from vendors, such as management of their store-level inventory – including watering the plants – which is raising the cost to producers. Suppliers must be very efficient and manage tight margins in order to survive. Meanwhile, the increase of merchandisers at box stores and VMI have improved the quality of plant material at those stores, which has traditionally been a differentiator for independent garden centers.
Many innovative and high-end garden center retailers are surviving and even thriving in today's market, but it's certainly more challenging. It's no longer enough to simply offer good plants to maintain a customer base. To attract and satisfy demanding retail consumers, retailers must offer an experience compelling enough to pull them away from the chains.
In today's consumer-oriented culture, many retailers, including several big box store chains, such as Home Depot, Lowe's and Walmart, are increasingly asking about growers' use of pest controls, particularly neonicotinoids, or "neonics," and their effect on pollinators. This is forcing many growers to look at alternative pest control methods.
New trends
There is a small but increasing number of "controlled environment agriculture" operations growing produce. This includes new and high-tech rooftop structures, vertical farms, hydroponics and other types of facilities that are increasingly producing vegetables, such as baby greens, tomatoes and other high-value crops. While this is still a niche industry, there are already some large producers in this new market segment.
In New England, many nurseries are shifting from field production to faster-turning container growing in an effort to better manage their inventory and decrease costs. With increasing demand for some products and too much supply of others, this strategy could help growers maintain market prices by keeping up with market demand, but avoiding the painful lesson learned during the last economic downturn.
All in all, 2016 was another reasonably good year for most Northeast greenhouse and nursery growers, and 2017 should be even a little bit better, provided the all-important weather cooperates.