H-2A: Getting the Workers you Need, Legally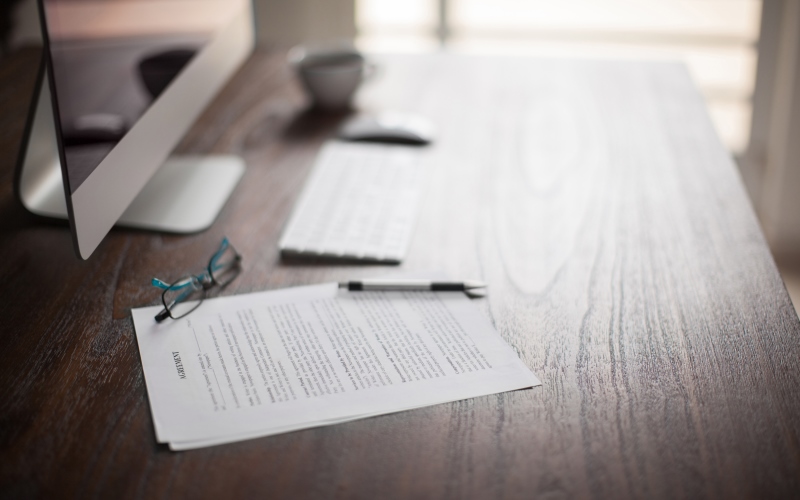 Obtaining adequate, reliable and legal workers for farms has been a challenge for a long time. To help deal with this challenge domestically, the H-2A program was developed. However, there is also a conflicting desire to protect job opportunities for Americans, particularly during periods of high unemployment. The government also wants to be sure that temporary, foreign workers are treated fairly. This has led to a great deal of complexity in the program.
To help producers navigate the maze of H-2A, Farm Credit East recently held a webinar on the H-2A visa program for agricultural workers with LJ D'Arrigo, an attorney with Whiteman, Osterman & Hanna LLP, in Albany N.Y.
H-2A Employment
Currently, people who are in the U.S. illegally cannot be legally employed and there is no process to change their legal status as long as they remain in the U.S. Furthermore, if they leave, they are banned from reentry to the U.S. for either three or 10 years, depending on how long they have been illegally present in the U.S. So there is little opportunity to employ people who are present illegally in the U.S.
The H-2A program allows agricultural employers experiencing a temporary or seasonal labor shortfall to employ non-immigrant foreign workers for a limited period of time. This restriction generally makes dairy farms and others whose needs are year-round, ineligible for the program. Dairy farms, however, would qualify for the H-2A program based on crop-related work.
Recruiting
The employer must demonstrate that domestic workers are unavailable by first advertising the position according to specific standards. This ensures they have adequately sought out domestic workers.
Additionally, employers must continue to cooperate with the State Workforce Agency in recruiting for the job opportunity and provide employment to any qualified U.S. worker who applies until 50 percent of the certified period of work has elapsed.
Wages
The employment of H-2A workers must not adversely affect the wages of domestic workers. H-2A workers must be paid a specific wage, called the Adverse Effect Wage Rate (AEWR), that is considered the "prevailing wage rate" for their state and position. Today, this rate is approximately $13/hour for most states.
Housing
The workers must be provided housing that meets specific standards. Housing is typically inspected by the state Department of Labor or the state Department of Health (depending on the number of workers being housed) to ensure it is suitable. Workers must either be provided meals or have access to cooking facilities to prepare their own meals.
General Guidelines
For workers hired under the H-2A program, the following are required benefits:
Provide free housing
Pay in- and out-bound transportation as well as subsistence payment for travel period
Guarantee work for at least 75 percent of contract period
Provide meals or kitchen facilities
Provide workers compensation insurance
Provide copy of work contract to H-2A worker
Must pay AEWR to H-2A workers and to domestic workers performing the same duties
Tax and withholding requirements:
FLSA wage requirements not applicable – overtime pay not required
Employer does not withhold SS or Medicare for H-2A workers
Voluntary Federal Income Tax withholding if employee agrees
Other obligations:
Ongoing recruitment through 50 percent of the contract
Report workers fired or that otherwise depart within two business days to DOL and USCIS
Notify workers that they must depart U.S. after contract period
Provide work contract to each worker
Post DOL worker protection posters in English and Spanish at worksite
Provide all tools, supplies and equipment needed at no charge to the worker
Retain recruitment report and records for three years
Be sure to have your I-9 and other employment records in order in case of an audit
Challenges:
Can be costly
May not be applicable for year-round positions, such as dairy workers
Must hire any qualified domestic worker referred by DOL through 50 percent of the contract period
Must offer same benefits to all U.S. workers in same positions as H-2A workers
Despite these significant costs and challenges, usage of the H-2A program is significantly increasing across the country. Farms are finding a way to get qualified, legal and reliable workers when local jobseekers are scarce.
Obtaining Workers
Unlike the H-2B program, which is the non-agricultural temporary labor program (capped at 66,000 visas per year), there is no cap on the number of visas for H-2A.
All documents supporting the foreign labor certification must be retained for a minimum of three years.
The process to obtain foreign workers through the H-2A process is fairly complex, and the webinar goes into them in greater detail. Click here to view the recording from this webinar. There are organizations who will handle the applications and paperwork for a fee.