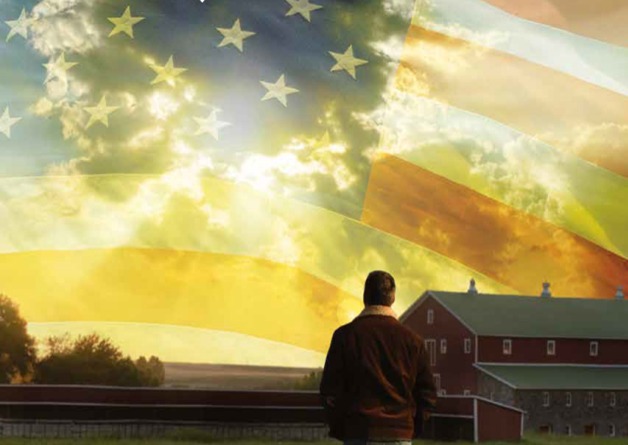 Today and every day, Farm Credit East salutes those who have answered the call to serve in the U.S. Armed Forces here at home and abroad. As veterans return home from their service, many maintain a drive to serve their local communities. And many return to rural America, with some even entering careers in agriculture.
I served in the United States Army as a paratrooper and infantryman, concluding my service as a staff sergeant. I served four years on active duty, stationed in Vicenza, Italy with 173rd Airborne Brigade and then in Ft. Lewis, Washington, with the 2nd Infantry Division. Following active duty, I enlisted in the Connecticut National Guard and served as a squad leader with the 29th Infantry Division, during which time my unit deployed to Afghanistan in support of Operation Enduring Freedom VII.
Following my service, I began a career with Farm Credit East. Today, I work as a Northeast marketing agent with Crop Growers, LLP, providing crop insurance and risk management tools to customers throughout New England and Long Island. I've enjoyed working with agricultural producers because so many of them are purpose-driven, dedicated and possess strong self-discipline, many of the same skills I acquired during my time in the military.
I'm also proud to work with an employer who is committed to helping veterans be successful in agriculture. Veterans throughout the Northeast who enter into agriculture, commercial fishing or forest products are eligible for the same incentives Farm Credit East provides to young, beginning and small farmers. These incentives can assist with USDA Farm Service Agency loan guarantee fees or provide discounts for Farm Credit East's financial services, such as tax preparation or business consulting.
Farm Credit East has also provided more than $20,000 to various veteran causes, including the Farmer Veteran Coalition, the Mission Continues and the Wounded Warrior Project.
If you're interested in learning more about Farm Credit East's products and services available to veterans entering agriculture, give us a call today. You may also visit our careers page to learn about our career opportunities.
And to all the veterans in the Northeast and beyond, thank you for your service.