I Believe in the Future of Agriculture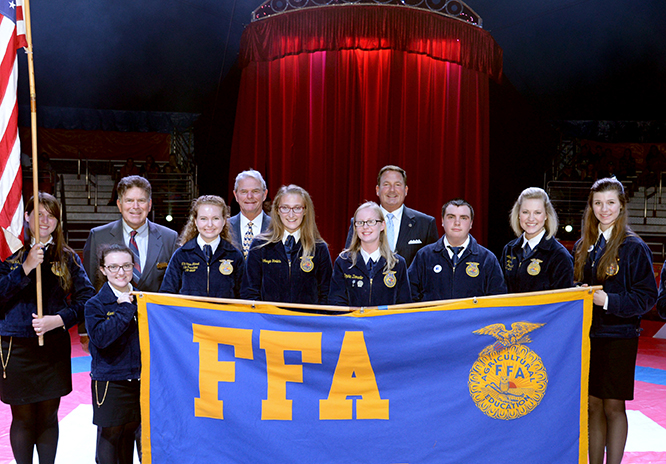 The first few words of the FFA's creed reads, "I believe in the future of agriculture." With agriculture as diverse as it is, these seven words take on a different meaning for each person that reads them.
Here at Farm Credit East, we were founded on our belief in these words. Our own purpose is to serve agriculture, commercial fishing and forest products today and tomorrow. That's why we're committed to supporting programs that support agriculture's next generation, including FFA. Our support ranges from funding for a new agriculture business course to scholarships for SAE projects, higher education and even for teachers to attend training programs to teach agricultural education courses. The up-and-coming generations of young people have a passion for agriculture and a determination to help the industry succeed today and for generations to come, and we're proud to be a part of that!
Like so many other FFA members, my story is unique, but starts out a bit different. I did not grow up on a farm. Instead, in high school, I needed a few science credits so I signed up for an agri-science class — and my life's interest took off from there.
During my years in FFA, I was able to develop skills like public speaking, industry-based science knowledge, business management and financial reporting, which all led to earning my American FFA Degree. This designation was a hard journey for me because not many "city kids" were able to do this. Yet, these skills and lessons helped build my inextinguishable flame to fight for the future of American agriculture. This flame helps me in the work I do every day at Farm Credit East to help promote, preserve and educate the future of agriculture in the Northeast.
Programs like FFA have a tremendous impact on young adults by providing much needed education, job skills and training. In the Northeast, we are home to more than 13,000 FFA members in over 230 chapters throughout the seven states Farm Credit East serves. The Northeast also boasts more than 3,000 active alumni members across 51 chapter affiliates. Farm Credit East's support of FFA comes in many forms, including volunteering to serve on chapter alumni boards and judging the Stars program at the Eastern States Exposition, as well as monetary donations and supporting FFA events and programs.
In honor of National FFA Week, we just wanted to take moment to recognize all of the supporters – current, former and future FFA members – who are committed to achieving FFA's motto for the future of American Agriculture.
"Learning to Do, Doing to Learn, Earning to Live and Living to Serve."