International Farm Comparison Network releases annual dairy analysis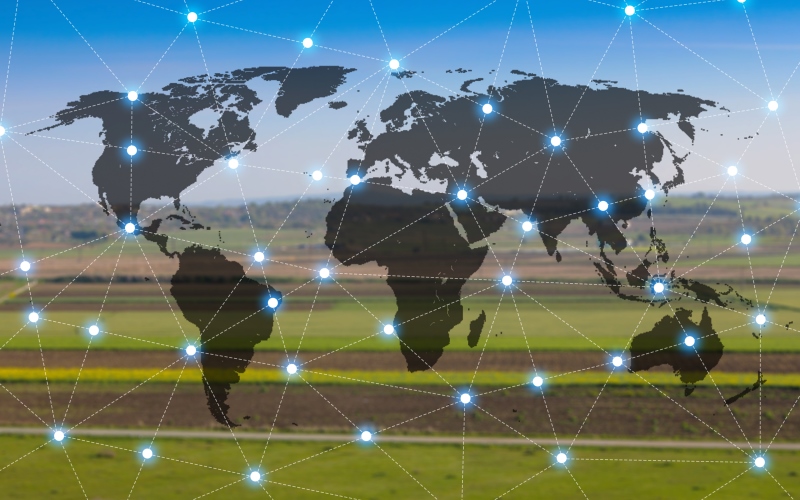 Farm Credit East has been a supporting member of the International Farm Comparison Network (IFCN) for the past 10 years. The network's mission is to better understand and forecast the dairy economy for its members. In IFCN's annual report released October 8, the network covered 115 country profiles representing 98 percent of the total global milk production. The report provides comparable, standardized data on several indicators that allows researchers and companies to better understand the dairy industry throughout the entire dairy value chain.
The IFCN Dairy Report 2018 generates viable information to support organizations better in their strategy and business decision processes. Many dairy equipment, farm implement manufacturers, dairy processors and support businesses like Farm Credit East, use this information to estimate dairy farmer spending potential and consumer behaviors by analyzing this market trend data.
On the farm level, IFCN has analyzed 177 typical farm types in 53 different countries. The complexity of global dairy farm economics is compressed to standardized data, making it possible to obtain a comprehensive overview to generate information at the farm level as well as benchmark costs of production.
"The best way to improve sustainability of milk production is to benchmark your farming systems with others," said Dr. Torsten Hemme, Managing Director of the IFCN.
The latest results show that in 2017, dairy farm numbers decreased by one percent and milk production per farm increased by 3.8 percent. Global cost of milk production varied widely from $9 - $48 USD/cwt of component standardized milk in 2017. Cost of production is key to measuring international competitiveness in the marketplace. Based on the IFCN long-term monitoring – including historical data back to 2000 – the IFCN Dairy Report 2018 provides the key drivers for this pattern.
Best estimates show that demand growth for the next 10 years will slightly exceed supply growth. This may result in a price pattern at the farm that will have significantly less variation than seen in the past 10 years and will average in the $18 - $19/cwt range worldwide over the long term.
Those of us in the U.S. are often unaware of just how much the American dairy industry varies from much of the rest of the world. We tend to think that herds under 100 cows are small, but the world's average herd size is three cows. Yet, all of this worldwide production fits into global supply and demand and directly impacts major exporting regions like the U.S., European Union and Oceania. The IFCN data displays valuable information, creating a stronger understanding of milk demand, export opportunities and national pricing potential.
The following maps show average herd sizes in other areas of the world along with costs of production, average culling rates and consumer demand.