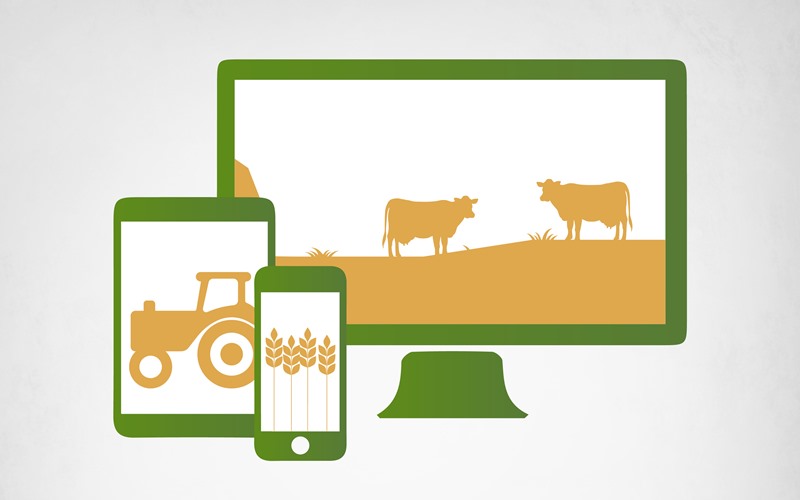 Earlier this year, Farm Credit East published its 2018 annual report with the theme "Growing for Tomorrow." It seemed appropriate given how "growing" is central to everything we do in agriculture.
As we head into summer, and our customers execute on their 2019 business plans, I want to drill down on what it takes to continue growing and moving ahead. When I use the term growing, I'm not just talking about getting bigger. I'm also using the term in a figurative sense to capture the ongoing cycle of preparation, planting and harvest, or raising and caring for livestock, and the effort it takes to do those activities better each year.
The environment that Farm Credit East and its customers operate in is unique and it's constantly changing. What's always most impressed me about our region's producers is their proactive and innovative mindset to adapt to changes in weather, market conditions, consumer preferences, production, information technology and the regulatory landscape, to name a few.
At Farm Credit East, I've tried to instill a similar culture of innovation to take advantage of our unique opportunities and address our business challenges. Given the tremendous advancements in the industries we serve, as well as in the financial services industry where we compete, we have to innovate to develop high value products and services and tools that empower our employees to deliver them.
We have an innovation team as well as a software platform that helps us source innovative ideas from our employees and I have recently named one of our top executives, John Caltabiano, to oversee innovation efforts at Farm Credit East going forward. In 2019, we have several technology initiatives underway to enhance the customer experience and our business operations.
To be able to invest in innovation, the cooperative has to be financially strong. Last year, Farm Credit East had earnings of $178 million and distributed two separate patronage dividends associated with these earnings. In February 2019, members received a patronage dividend of $65 million in addition to a one-time special patronage dividend of $15 million paid in October 2018.
We don't know what opportunities or challenges are on the horizon for Farm Credit East and its customers, but I remain optimistic. As I travel throughout the Association territory meeting with customers, I see how customers are proactively positioning their businesses for long-term success.
I want customers to know that in Farm Credit East, you have a partner in fulfilling that mission. Your cooperative is financially strong and has a talented team dedicated to your success. And just as customers are making the necessary changes in their businesses, we're continuing to innovate to ensure we're ready to help you keep growing for tomorrow.