Keeping an Eye on the Bottom Line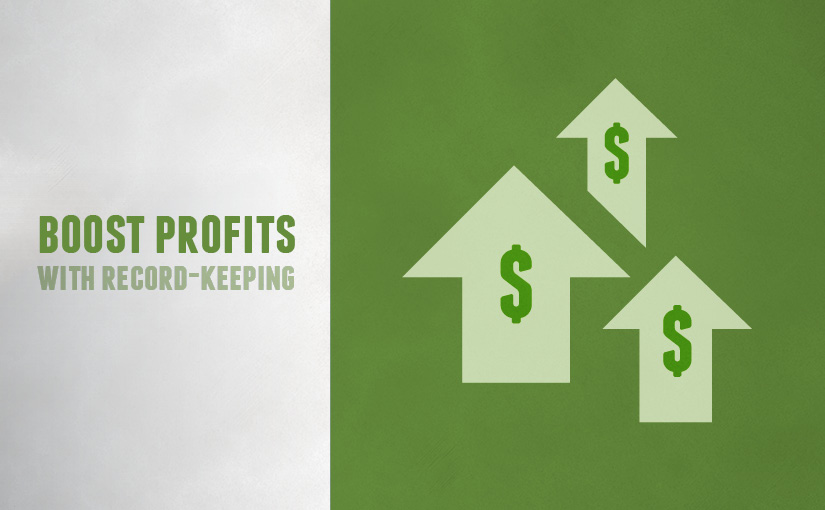 What does record-keeping mean to you? How much time and energy are you putting into keeping your financial data in order? Are you regularly reviewing your records data to make informed business decisions?
You may have read about the importance of record-keeping and business management in some of our previous blog posts and thought, "That sounds great, but how do I get to a point where I can use my records to help my business become more profitable?" Farm Credit East's financial and accounting services representatives can help.
Record-keeping can be a huge time commitment. In my experience working with customers, I've learned that record-keeping is not always a first priority.
We know that doing business today is not the same as it once was in the "good old days," as I often hear customers say. Financial software does not guarantee accuracy and, in some cases, creates more confusion than doing it by hand. This is especially true if you don't fully understand the underlying accounting concepts. But, accurate financial record-keeping is so important in today's business climate. It provides the foundation to plan for the future and make business decisions with confidence.
Farm Credit East's record-keeping services cannot be described as one particular function, and there's no one-size-fits-all approach. We make it our priority to identify customer wants and needs so that we can provide a service that is valuable to you and allows you to get back to doing what you do best; farming, fishing, forestry or just spending more time with family.
We provide accounting services on-farm, by mail or drop off at your local Farm Credit East branch office. Frequency is an option that is determined by you; weekly, monthly, quarterly or even seasonally. The scope of our services range from helping to balance the operation's checkbook to avoid those dreaded bank fees when you accidentally bounce a check, to generating accrual based financial reports to help you better understand the financial position of your business and your true cost of production.
We understand that not everyone has a financial or accounting background, so educating our customers is also a very important part of our services. Once you have the tools for better business management, we want to be sure you're able to effectively use them to become more profitable.
I recently helped a young farmer compile financial records so that he could apply for a loan to purchase real estate. He had received notice that the land he was renting would soon be unavailable and needed to quickly relocate his animals. When the loan officer requested the farmer's financials, he submitted a year's worth of bank statements. His bank statement showed an adequate cash balance for a down payment, but how would the loan officer be able to make a decision based on a bank statement? What other assets did he have? Did he have capacity to make mortgage payments?
Working together, we generated a current balance sheet, profit and loss statement and a statement of cash flow. In the end, the loan was approved because he was able to demonstrate an acceptable net worth and positive working capital, strong net farm profit, and the capacity to handle the new debt payments. This is just one example of how Farm Credit East's record-keeping services have benefited a customer's business.
At Farm Credit East, we have the agricultural knowledge paired with the accounting expertise to get you on track and aid you in making informed financial decisions for a healthier future for your business. For more information on Farm Credit East's record-keeping services, click here.