Invest in Leadership Development for Future Competitive Advantage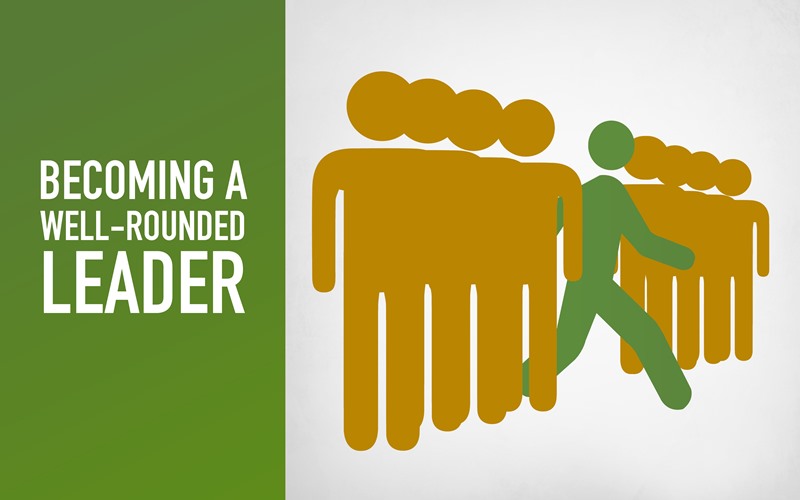 Well-designed leadership development experiences can build both human and social capital, and those resources offer Northeast agribusinesses a source of competitive advantage in a rapidly changing marketplace. To understand why, we should take a look at the nuances and interrelationships of various forms of capital.
Human Capital
One way to think about human capital is to think about the talent or skills that individuals bring to their organization or community. For example, a given individual may have specific, creative skills that allow them to develop effective social media marketing campaigns for their employer. Someone else might be very talented at recruiting, hiring and training new employees. Still another might be knowledgeable about the political process and how to affect public policy.
It is relatively easy to grasp the connection between human capital development and training. Do you have an employee that needs to work on their public speaking and presentation skills? Sign them up for a communications course. Have a manager that needs to learn how to run a better staff meeting? There's a seminar or workshop for that. Many leadership competencies can be improved through appropriate training activities. In the case of many comprehensive leadership development programs, the curriculum may address a number of different skills, and individual improvement is often dramatic.
LEAD New York is one such program. In the first year of the program – called Leadership Fundamentals – participants develop critical skills for effective leadership, like public speaking, debate and conflict management skills. In the second year of the program – called LEAD Fellows – participants take a broader look at government, trade, food policy and other global issues influencing the food and agribusiness sector.
One recent LEAD New York graduate opined "My LEADNY experience influenced my approach to business management more than my four-year college degree in agriculture." A former state secretary of agriculture offered: "In my role, I attend a lot of industry meetings. I can always tell who the LEADNY graduates are in the room because they listen more effectively, ask better questions and generally think more strategically than others." And the CEO of a large Northeast agricultural cooperative shared that when hiring to fill key management positions, LEADNY applicants "…typically surface to the top of the applicant pile."
As these testimonials suggest, this particular leadership development experience does indeed improve human capital, and recent national evaluation data of similar statewide, agricultural leadership development programs supports that assertion. In a 2014 evaluation study1, nearly three quarters of alumni respondents said that participation in their respective leadership development program positively impacted their work, with many participants moving from non-supervisory employment into managerial, administrative or ownership roles. Furthermore, nearly 90 percent of alumni said they began serving in additional leadership roles since graduating – sometimes in their company, but also in their communities – and most serve in three to five different leadership roles, including cooperative governance and local elected positions.
Social Capital
Let's assume you work for a large organization, and someone there is really good at social media marketing. Or perhaps there is someone in your community that is really good at fundraising for civic causes. What good are those resources if you aren't even aware that they exist? How would you leverage those skills to your benefit if you don't even know who to reach out to? That is the point of social capital.
Think of social capital as the connections between people that share common interests, norms of behavior and reciprocity, and mutual trust. Social capital is often thought of as the 'grease' in the social machine, which allows other forms of capital (human, political, financial, etc.) to be effectively utilized. Structurally, social capital is often represented by social networks, and "networking" has long been identified as the primary beneficial outcome of participating in programs like LEADNY.
Social networks usually have both bonding and bridging ties. Bonding ties are strong relationships between individuals – think of your family members or your closest friends – those people you would reach out to when you are having a traumatic life experience, for example. Bridging ties are usually weaker – think about people you meet at a conference or in a leadership development program – but can be incredibly valuable nonetheless. "Bonding ties are those that get you by [e.g. when the chips are down]," said Mark Granovetter in his famous Strength of Weak Ties article2, "but bridging ties are the ones that will get you ahead."
In other words, those loose connections you make – quite possibly in a leadership development program – are often the very connections that will be most beneficial to you in forming a new business partnership, identifying a new market for your product, finding that new key employee, and so on. Forming relationships outside of your traditional network (or 'silo') – even if those relationships are within your own company – is often a key competitive advantage3, because you know who to contact to obtain some resource when others do not.
Invest in Leadership Development
We have all heard the statistics about the aging of the agricultural sector, particularly in the Northeast. As farm and agribusiness owners approach retirement age, it is now more important than ever that we develop the next generation of agribusiness leaders. Leadership development programs present an excellent opportunity to not only develop the skills of aspiring young leaders (human capital), but also to help them build the networks they will need to advance their businesses and industry associations (social capital).
In this article, I have offered examples drawn primarily from LEADNY (leadny.org), but there are numerous other leadership development opportunities for Northeast agribusinesses. Some are sector specific, like Cornell's Dairy Executive Program. Others target certain audiences, like Farm Credit East's GenerationNext Program, the Northeast Cooperative Council's Young Cooperators Program, or Farm Bureau's Young Farmers and Ranchers Programs. And there are statewide programs similar to LEADNY in New Jersey, Pennsylvania and Maryland, to name a few. Regardless of the specific opportunity you choose to pursue, making a strategic investment in the development of your next generation leaders will likely pay dividends in the future!
---
1 Lamm, K. W. & Carter, H. S. (2014). International Association of Programs for Agricultural Leaders Organization Evaluation. Gainesville, FL: University of Florida.
2. Granovetter, M. S. (1973). The Strength of Weak Ties. American Journal of Sociology, (78) 6. The University of Chicago Press.
3. Galli, E. B. & Muller-Stewens, G. (2012). How to Build Social Capital with Leadership Development: Lessons from an Explorative Case Study of a Multibusiness Firm. The Leadership Quarterly, (23). Elsevier.